July 1 is Canada Day, a holiday with much celebration ~ maple leaf flags flying, fireworks and the whole bit. However, that's all to come as the day progresses. In the meantime here's some photos and videos from the last little while:
Not flags, but sheets flapping in the breeze! The weather has been beautiful and breezy, perfect weather for hanging out the laundry, which I love to do ~ especially my sheets.
There have been many bird visitors during the week ~ the usual chickadees, nuthatches, robins, but then the crows and ravens decided to descend on the tree above the cherry tree...waiting their chance...the noisy critters!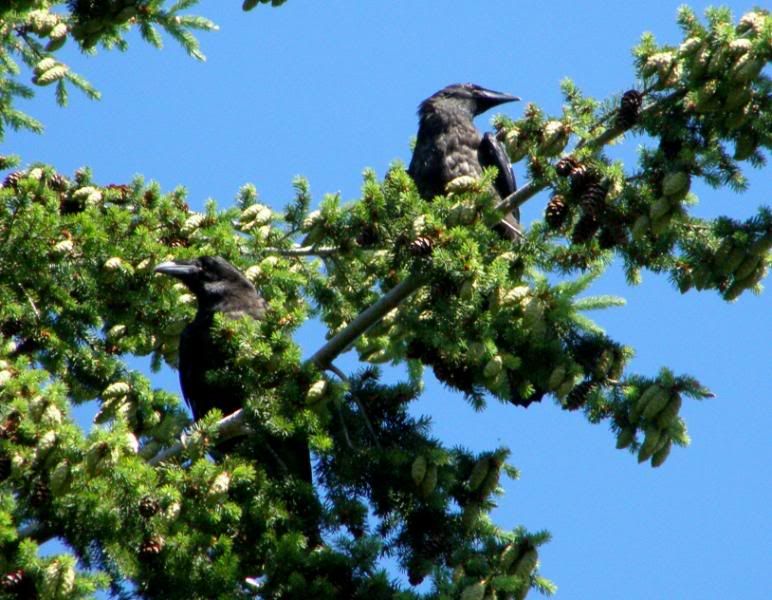 This picture was taken a few days ago...cherries are nearly ready to pick, that's if the birds have left us any ~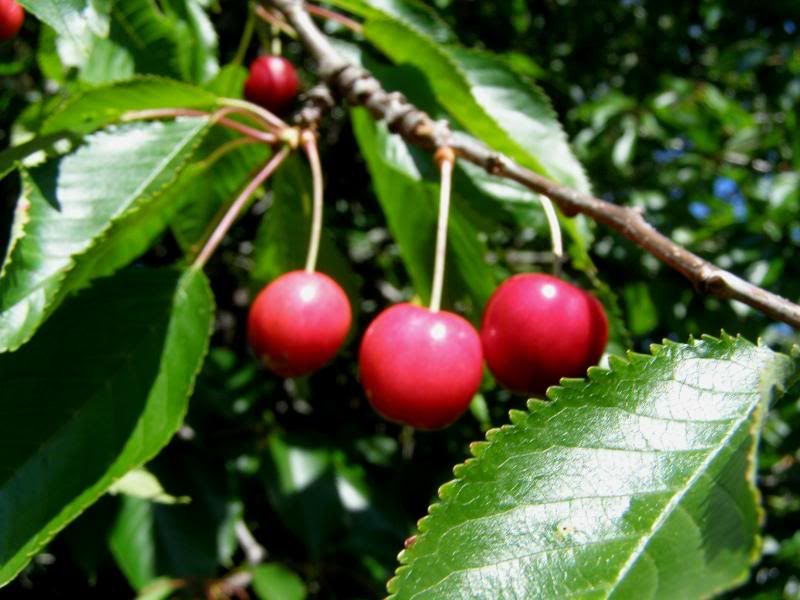 The pears are coming along nicely ~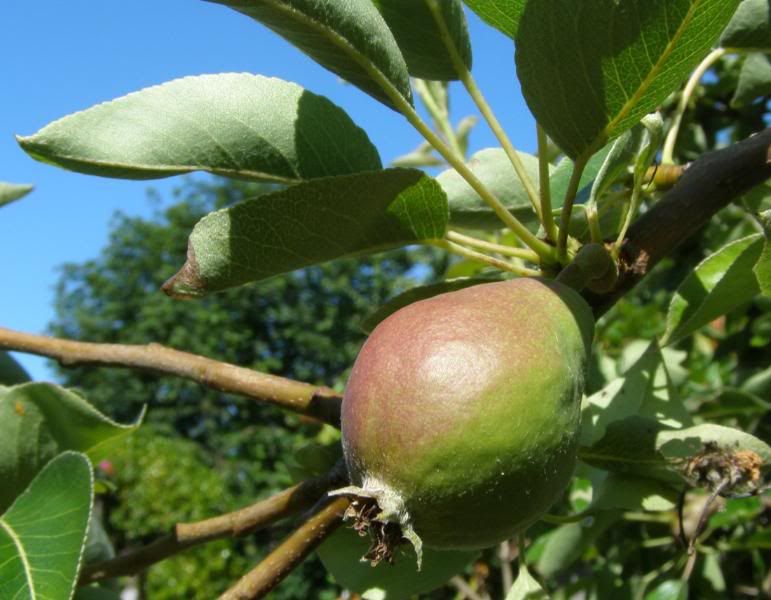 The hydrangeas are just starting to bloom ~
and I'll be as busy as a
for a week or two until I finish up at work for the summer! When work is done, you'll hear me from wherever you are ~