After replacing my recharged camera batteries, my photos seemed to have disappeared before I downloaded them. However, I took out the memory card and put it back in again, and my photos re-appeared. Phew!
It was a bright and clear Canada Day, and red and white seemed to be the order of the day ~ with a bit of blue splashed in!
My eyes were drawn skyward when I heard the unmistakable roar of a
Martin Mars Bomber.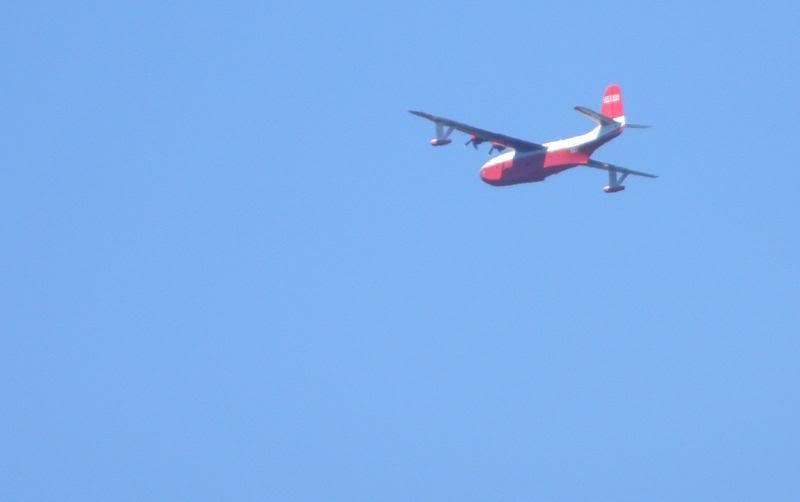 Another sight that caught my attention: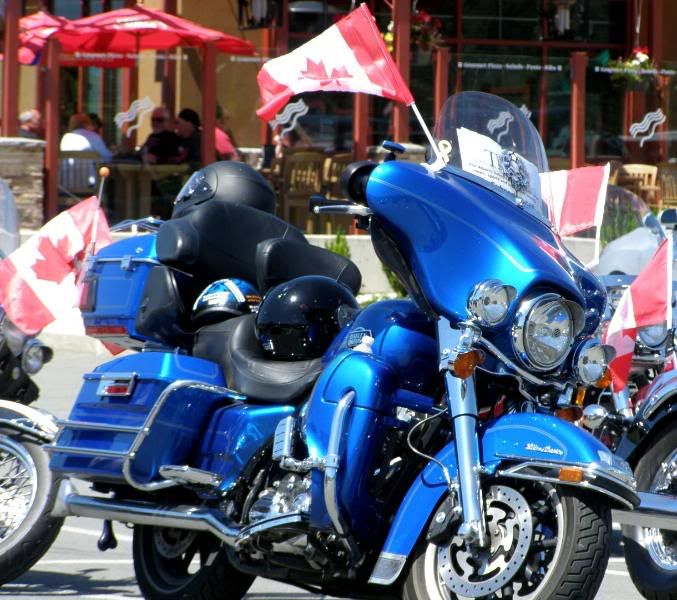 The weather has been so glorious, that haymaking has been bales of fun! Well, I can say that because I haven't been working outside in the heat ~
I noticed that someone in the neighbourhood looked like they had grown a crop of Canadian flags, as they were poking up all over their front lawn. I meant to go back and take a photo, but forgot! So imagine that, if you will :)
Meanwhile, back in the garden, it's cherry picking time. The birds have known this for a long time and have had their fair share. This young robin seems to be trying to figure out how to get the one dangling below:
There are still cherries left to eat! ~ and let me tell you, they are succulency personified!
I have recently shown a photo of a pear, and now for the apples:
They're coming along very well!
John of
Midmarsh Jottings
admired my header (Thanks!) which is a photo of one of my Folklore rose blooms. Here are some other photos taken today:
Two new rose bushes ~ Fragrant Cloud (divine fragrance!)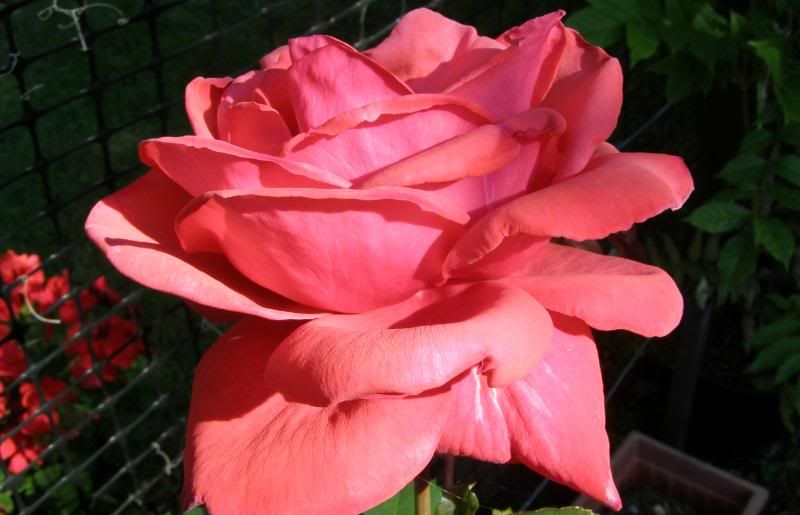 Big Purple (also very fragrant)
First bloom on the Elle rose this year:
Hot Cocoa
and the sweet little Fairy Roses
I accomplished a lot today at work, which helped me to see that this paper work will eventually be done! One more week to go before I'm foot loose and fancy free! I hope to get to the beach sometime this weekend if the weather stays warm and perhaps it will help cool
poor frazzled Flighty!
Have a great weekend!