...or High as a Kite, or the Eagle has landed!
During the time I wasn't online due to technical difficulties, some relatives came to visit the area and I spent some enjoyable hours with them at the beach where they were staying. One of the children had a high flying kite ~ With the tide far out, we were able to run on the sand with it and keep it flying high!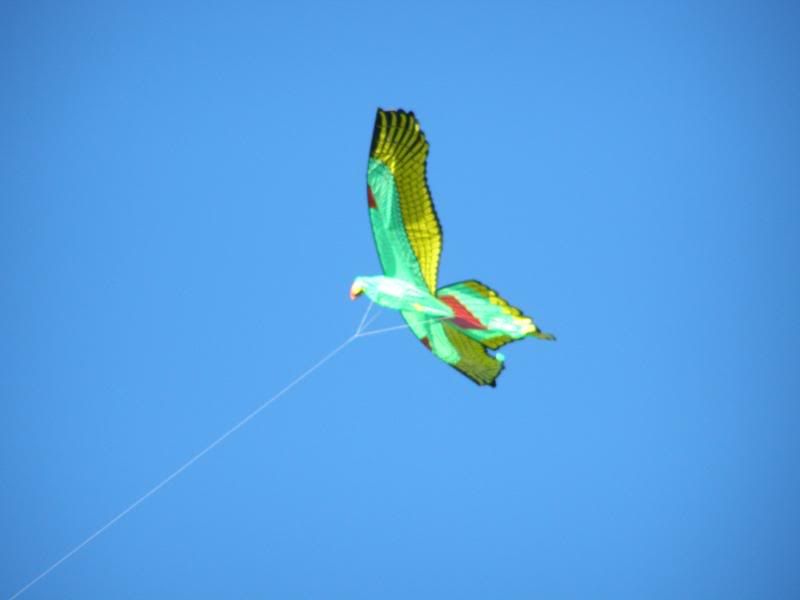 A little girl asked if she could try, and she did such a great job. You can hear her family cheering her on at the end of this.
Yesterday I went for a walk in the Woodland Garden and saw a bald eagle land on an evergreen tree. Although I wasn't quick enough to shoot the landing, I did get a few photos of it on a branch ~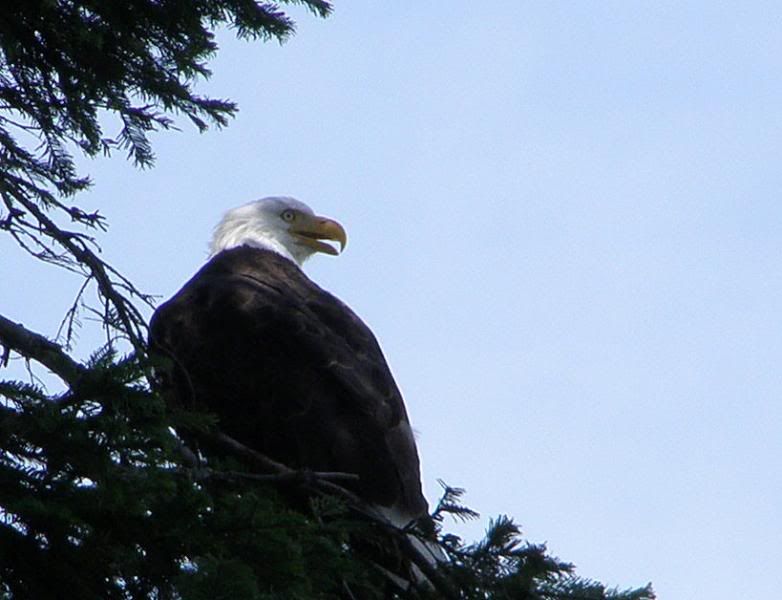 One of my sunflowers finally turned around to look at the rose garden instead of over the fence!
Finishing off with another lovely summer sunset ~