Our intermittent internet connection cut off and faded into oblivion! After speaking with the internet provider, it was discovered that our modem had become 'obsolete'. Poor thing. Anyway, a new one was promised to be shipped. We waited for 3 days, and after speaking to customer service found out that the new modem had been sent in the mail... snail mail??? I wasn't impressed. After letting the company know that I had decided to change providers (their stiff competition), I was told that a modem would be sent posthaste, in fact expedited. Time passed. I called again, and was promised a substantial reduction on my monthly rate. Finally, after a full week, a box was delivered on the doorstep ~ and the next day, another box was delivered on the doorstep...
So, I'm back in business. Of course, being without internet for a week found me doing lots of other things! I'll post a few photos I've taken over the week of lovely sunny weather. I still have other photos to download, once I get back into the swing of things here.
I had these photos ready when my blogging came to a sudden halt.
A visit from the swallowtail butterfly ~ must have been waiting for the verbena to blossom as it kept flying over the deck each day without stopping! At last ~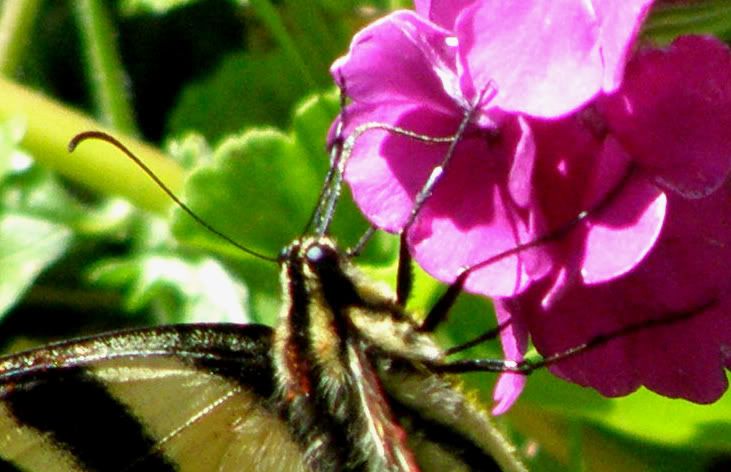 This cute little chickadee was having a snooze and enjoying the breeze swinging the feeder cage back and forth ~ lullaby land!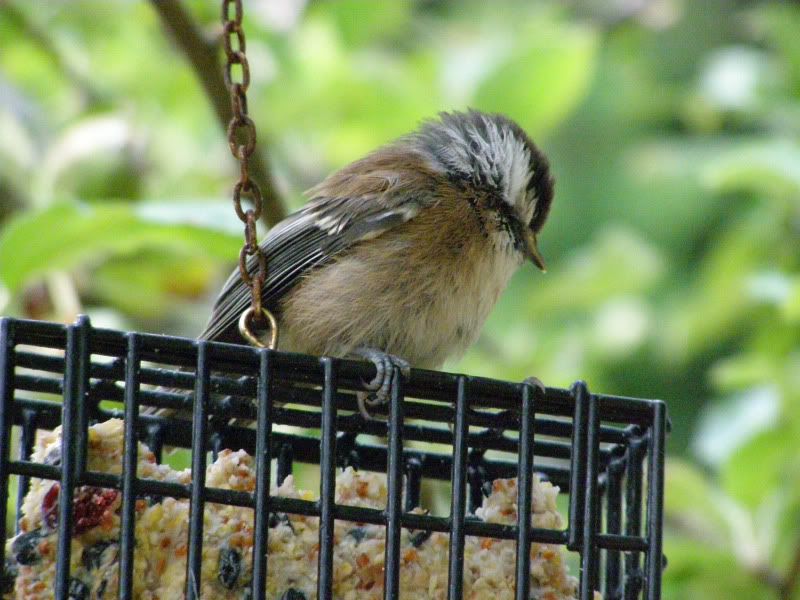 I have a video of birds at the feeder, but it's a bit too long to be uploaded, so I have to see if I can shorten it. A few more bird photos: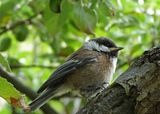 Floral shades in the garden: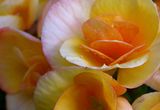 Some sky photos from the deck as I relaxed now that I'm on holidays :)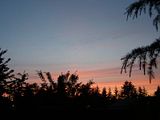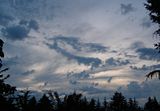 I have had a chance to look around the blogs, but not had time to comment as yet. It will take me some time to catch up, but at least I'm back in business AND on holidays ~ did I mention that? ;)