I said I wouldn't be posting a picture of the bunny cake, however yesterday morning I heard my son chuckling downstairs. When I asked him what he found so amusing, he said…"This cake ~ It's kind of cute, in a messed up sort of way."
Here it is, ready to be transported: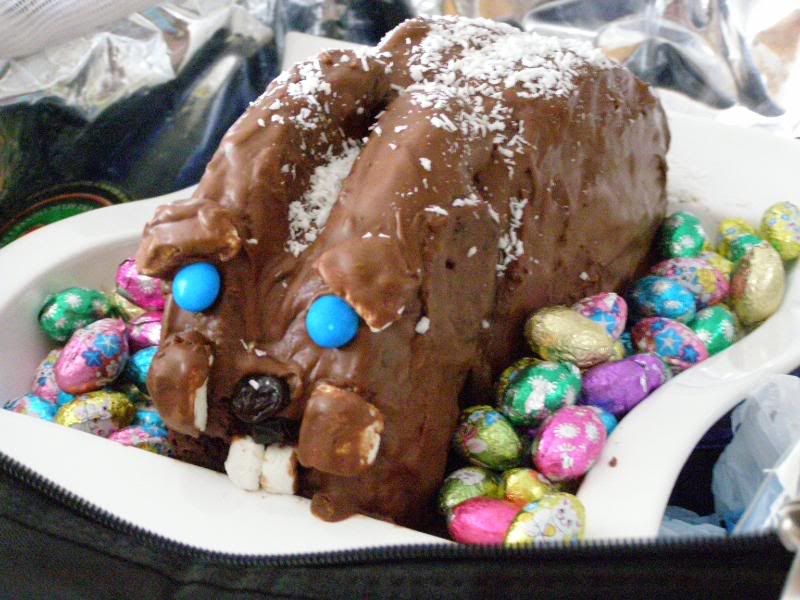 Unfortunately, after a couple of spring days, Sunday was a blustery rainy day! On the trip south, the roads were busy and very wet! However, it was great to spend the day with my sons who always enjoy each other's company. My brother also came by and was pleased to see there was some bunny cake and eggs left for him, too. Most of the time was spent indoors because of the weather, but just after turkey dinner, the sun came out, although it was still windy. I took the opportunity to go to the park to check on the flowers. The blossom trees were gorgeous, and many line the streets. The blustery weather had sent the petals flying, coating some cars which then appeared as if they were decorated for a wedding, with confetti strewn all around.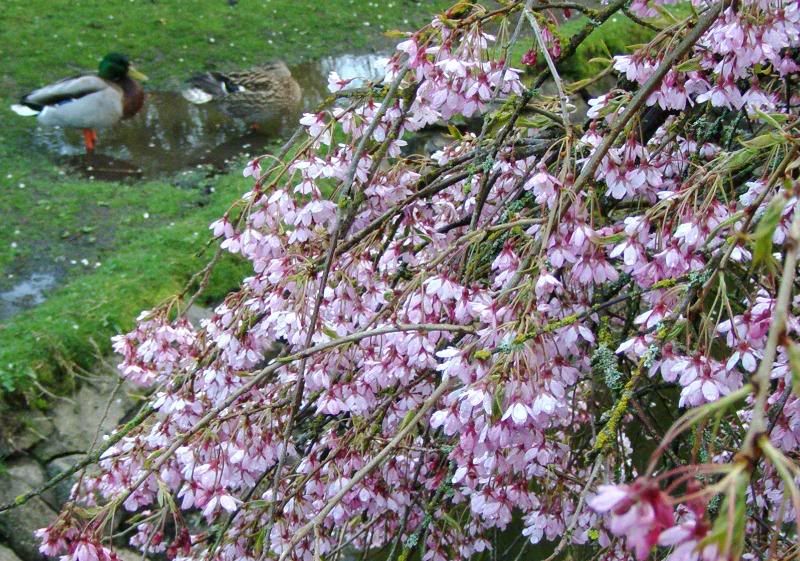 Because it was so late in the day, there was very little light filtering through the trees, however I did find a bright patch of tulips.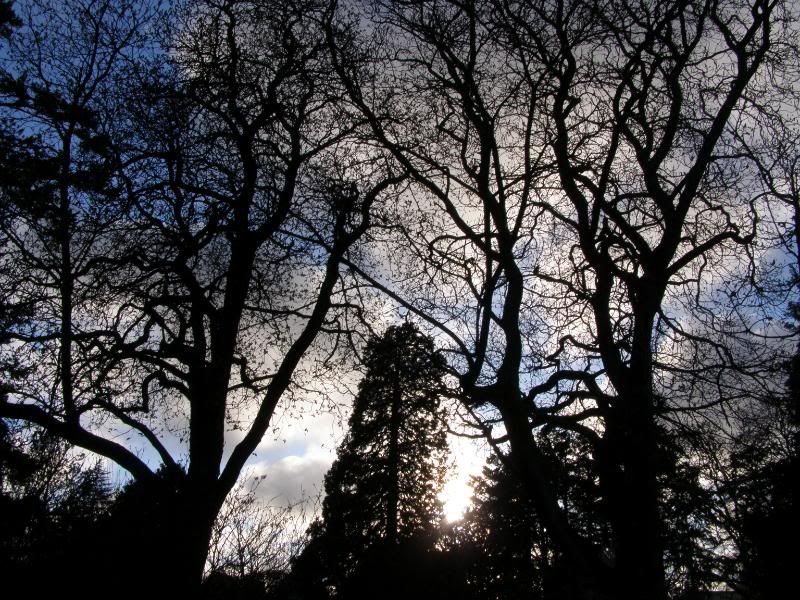 Can you say a bundled up person on the shore? Still very windy!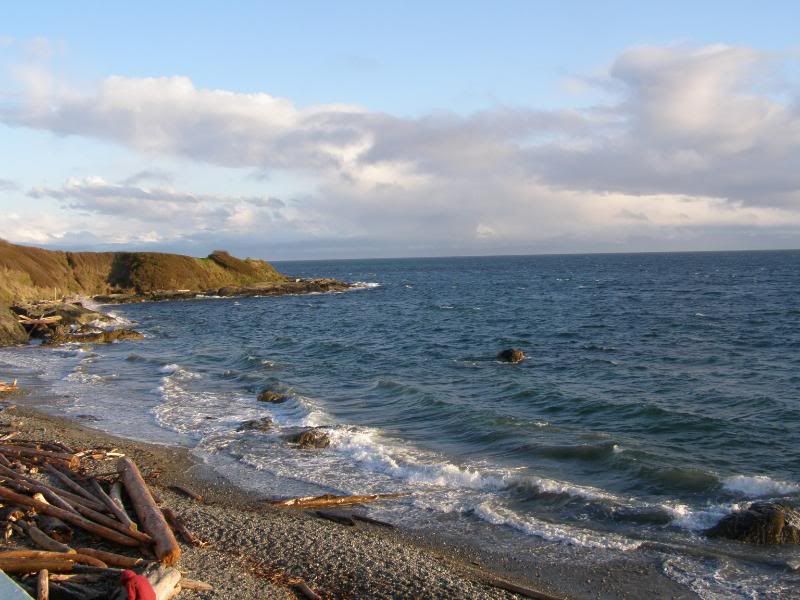 We decided to head home about 10 p.m. instead of staying overnight and got home just after midnight. It was a star-lit drive, and the roads were nearly clear of traffic.
Monday has dawned bright and clear, so I'm looking forward to spending a day at home before heading back to work tomorrow.