Introducing the
Brant Goose.
As many as 20,000 of these geese have been spotted on the coast of Vancouver Island as they feed and rest on their migration path from California and Mexico to Alaska.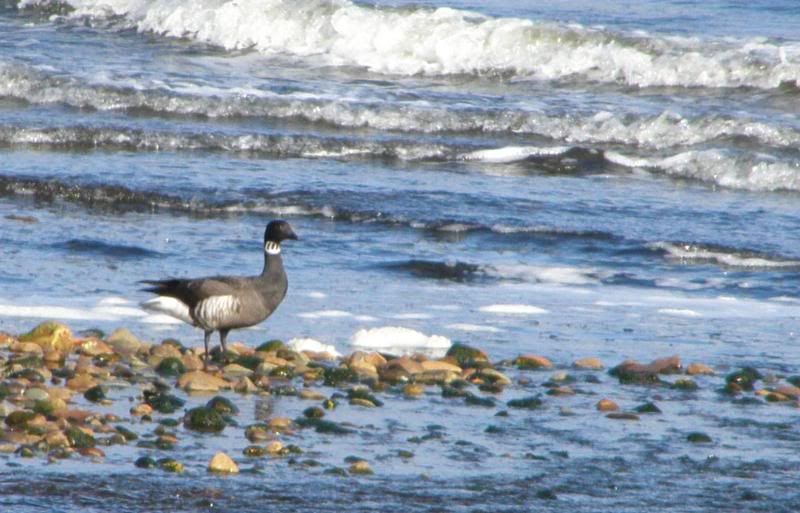 A photo of the sky on the way home from a drive last night.
We've had a couple of very pleasant springlike days so far on this long Easter weekend, which gave me a chance for the first lawn mowing of the year. I also spotted where the chomped tulips and hyacinths were around the garden, and I think I'll dig out the bulbs and put them in a container for the deck.
Tomorrow my son and I are heading south, picking up son number 2 on the way, and ending up at the third son's home for Easter dinner. I've cooked turkey, potatoes, yams, etc. and will also take a "bunny" cake which has just come out of the oven and will need iced, shortly. Spring will be a few weeks ahead there, so I'm excited to see which flowers are in bloom.
Easter blessings to you :)