In a previous post, I mentioned seeing gulls picking up
Starfish or Sea Star
s
and eventually swallowing them...a long painstaking process. Over a 10-15 minute period I took photos of a gull accomplishing such a feat. I've shortened the process in the following photo clips, music added. During the clips you will see a greyer gull picking up a Starfish attached to a rock. I'm not sure if the gull had any luck with than one.
In one of my shots, the starfish was poised in such a way that it appeared to me that the gull was smiling.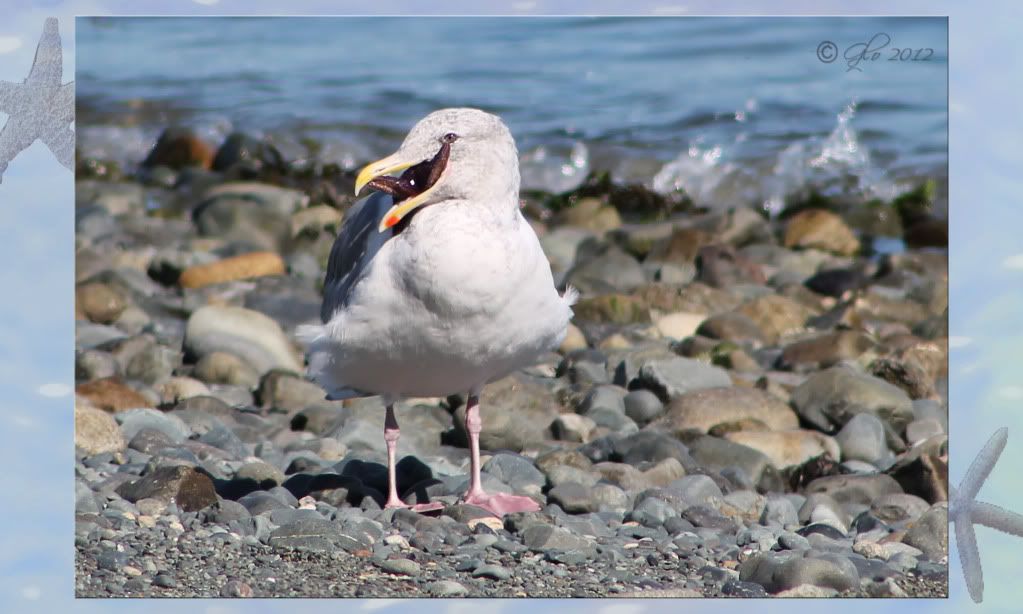 I have included a youtube video recently taken in
Tofino
, on the
west
coast of Vancouver Island, by Ron Mulligan, a member of the Comox Valley Camera Club. His video shows some other predators that are after the spawning salmon...black bears!