Summer started slowly. Cherries usually begin ripening in early July....but not this year.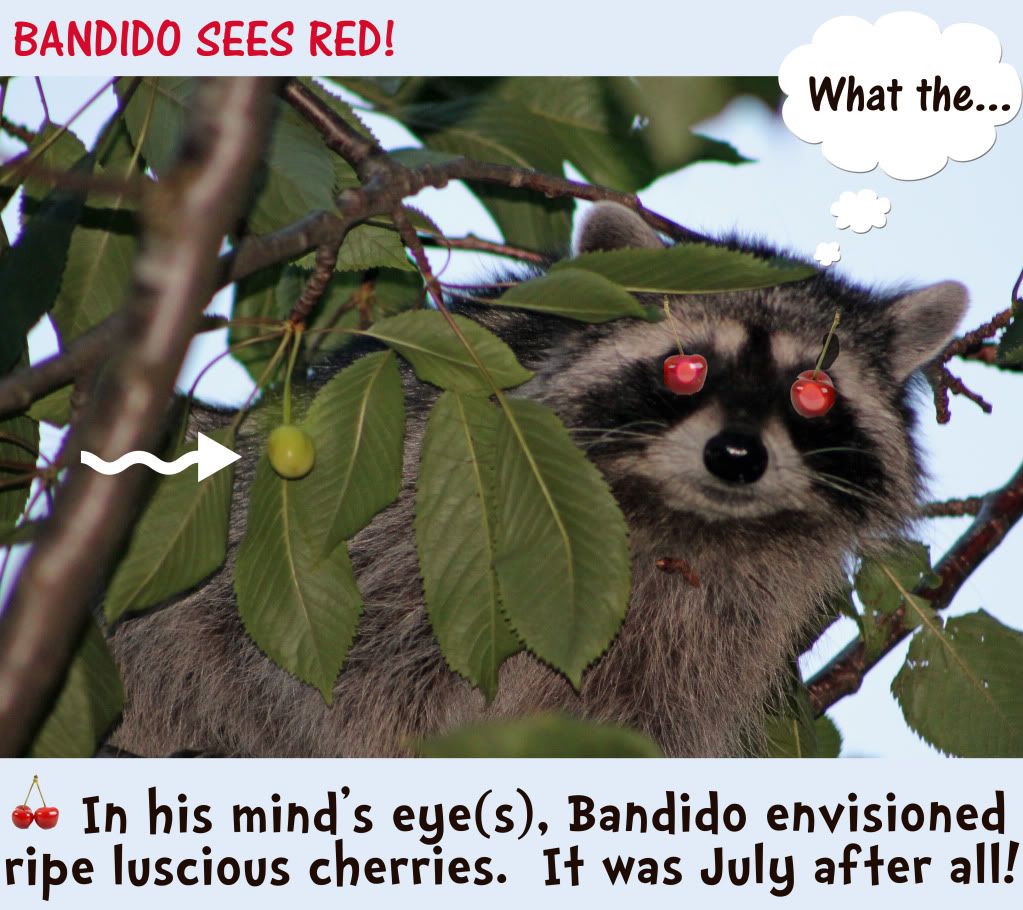 Quigley, the squirrel, came by to check out the bird feeders that he had cleared out, in hopes they had been refilled. He was also busy clambering among the trees and scurrying through the undergrowth collecting acorns and other nutty treats to store away.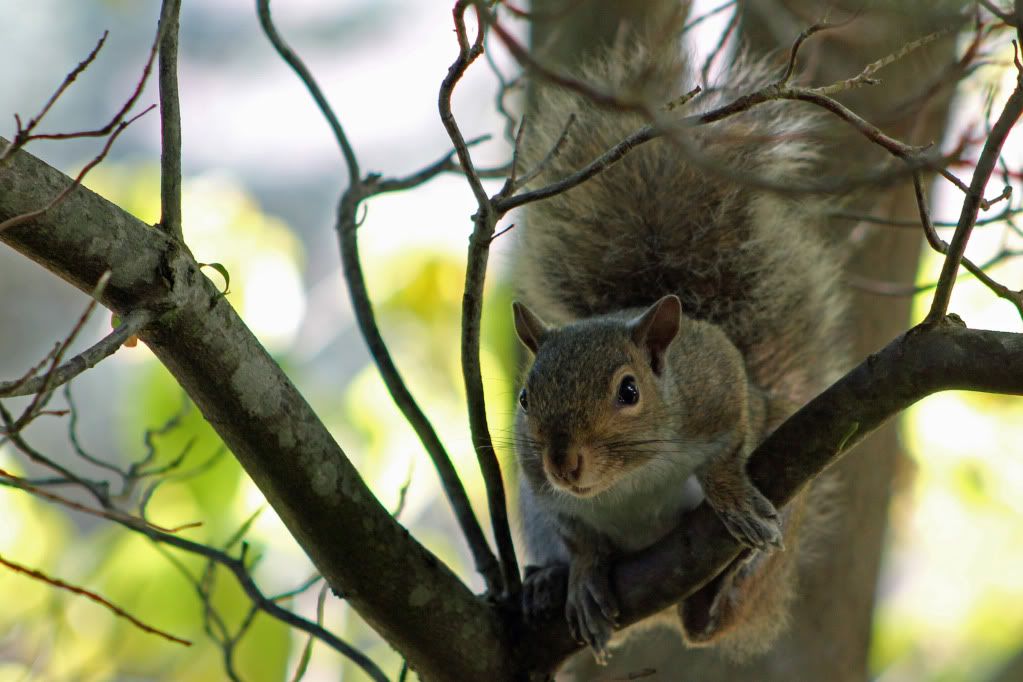 The cherry tree in the back yard was substantial nearly twenty years ago when we moved here, so you can imagine how large it is now. Many of the cherries were far too high to reach, and when the birds and raccoons got up there, we were treated to cherry bombs on the deck. Splat! It was decided to prune some of the higher branches. Next year we will finish off the pruning to make it even better.
I was thrilled to see a robin feeding a cherry to its young one.
Cherries starting to ripen on July 24, 2012, nearly three weeks later than usual.
Once the high branches were cut down, we were able to pick bowl fulls of cherries from them! The branches were piled to cut into firewood. Even the little twigs were gathered and bundled together for kindling. One of my sons, who did most of the pruning, took them all away to use in his woodburning stove and outdoor pizza oven! However, before the wood was chopped up, we left it in a pile because the deer were so happy to eat fresh leaves served at such a perfect height!
Of course, a little nap after enjoying such a meal is understandable.
The pear and apple trees also offer tantalizing nibbles as this fine fellow demonstrated.
Yum!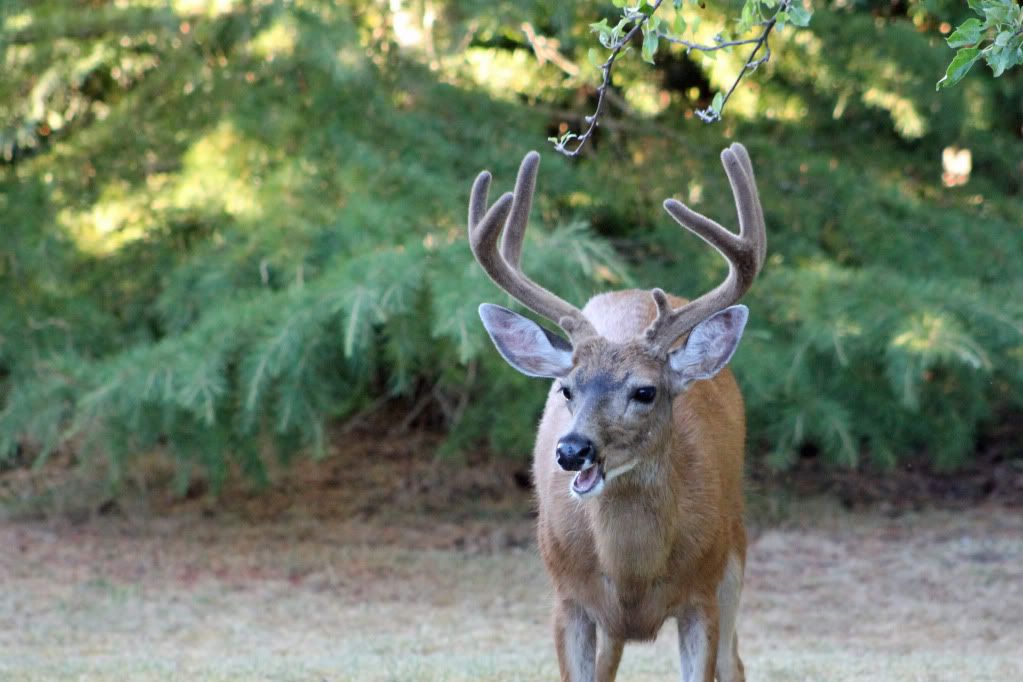 More summer photos to follow soon :)