Recent rains have saved the salmon run.
Water levels were low after a long dry summer, but now rivers run and, with them, the Chinook Salmon return to spawn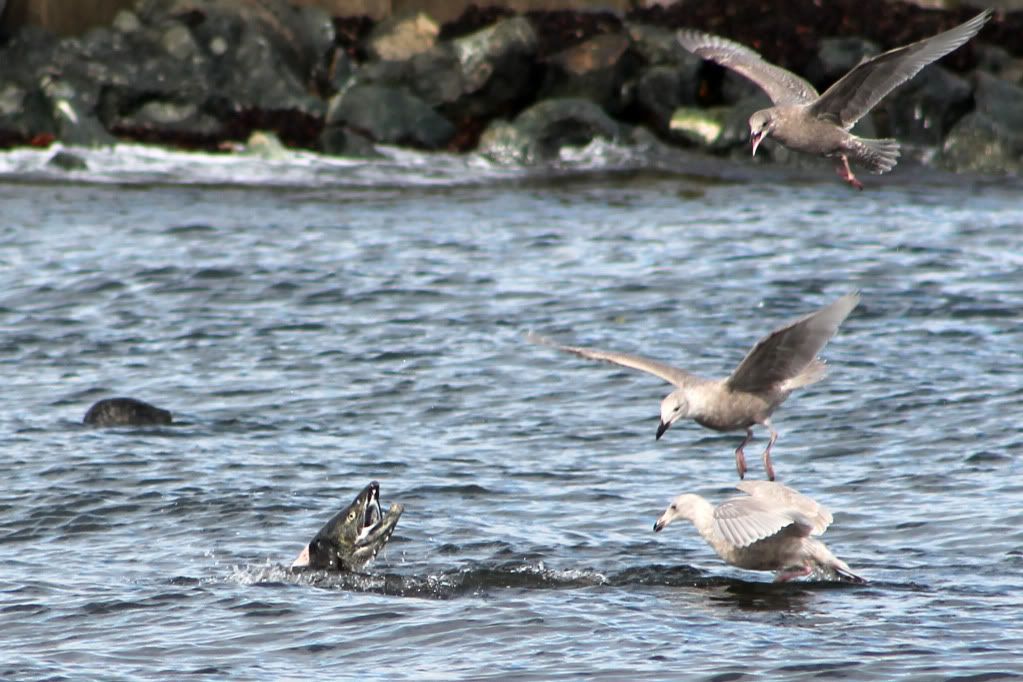 A few days ago, I spent some time where the river meets the sea.
Undulating swells were caused by the surging river meeting a strong incoming tide.
Fresh and salt water churned together.
A heavy sky of shadow shades with intermittent patches of brightness reflected on the surface.
A powerful scene.
Seals and sea lions prowled the depths; gulls and other water birds gathered in anticipation because the feasting had begun.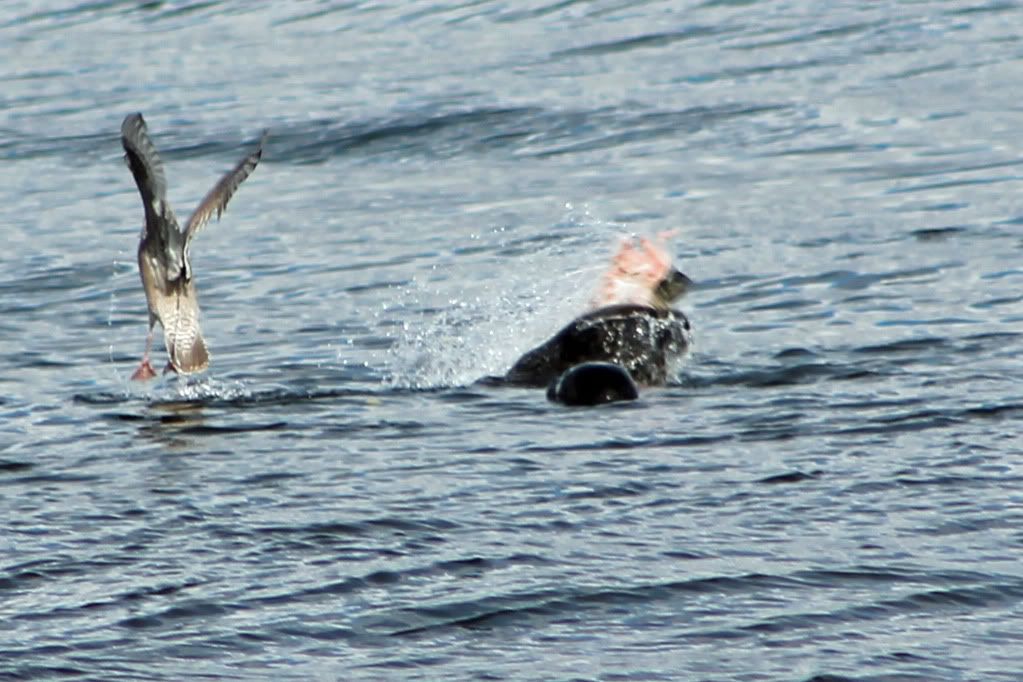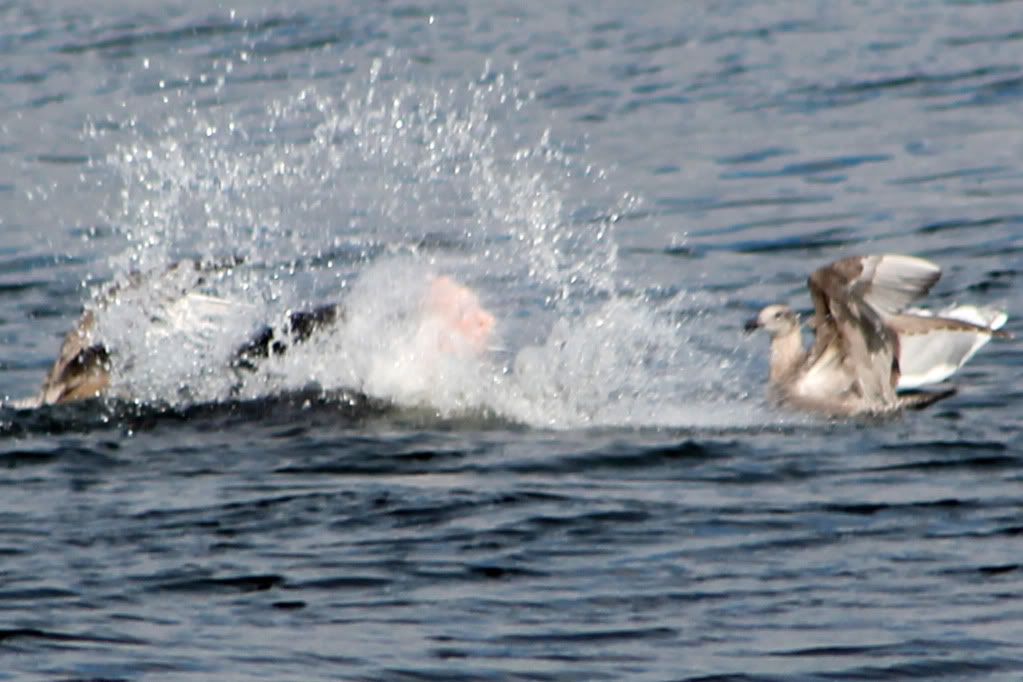 Eyes followed my movement along the shoreline.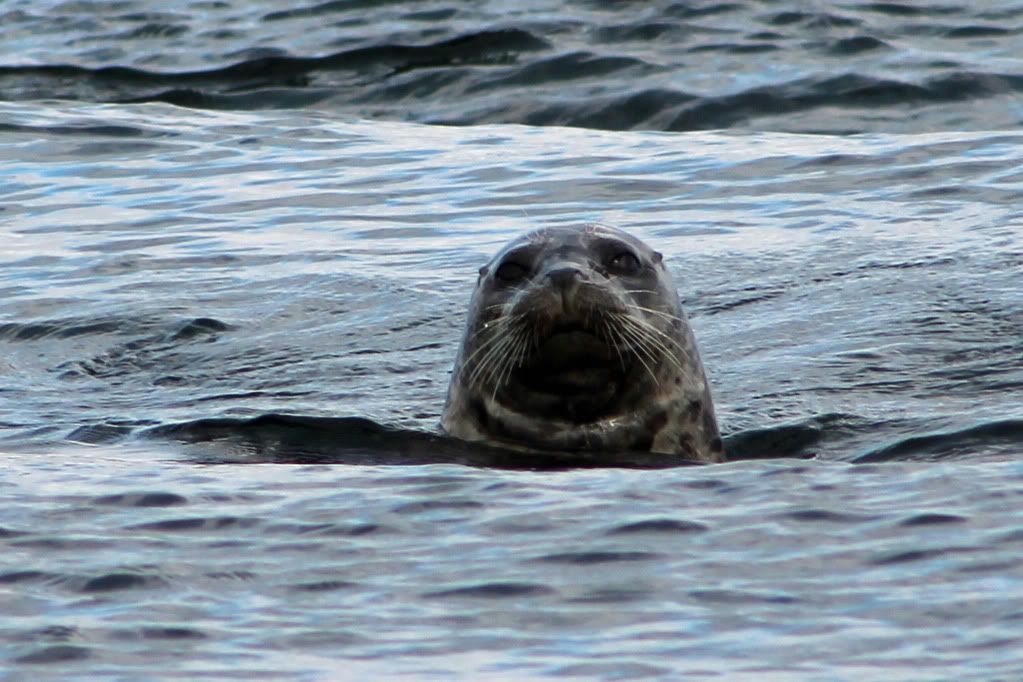 I watched and listened for the flocks of gulls that would surround a fresh catch ~
Hearing a sea lion growl as it lunged for a salmon, seeing a splash of pink flesh rise above the surface, followed by excited squawking as gulls feverishly attempted to snag a prize piece.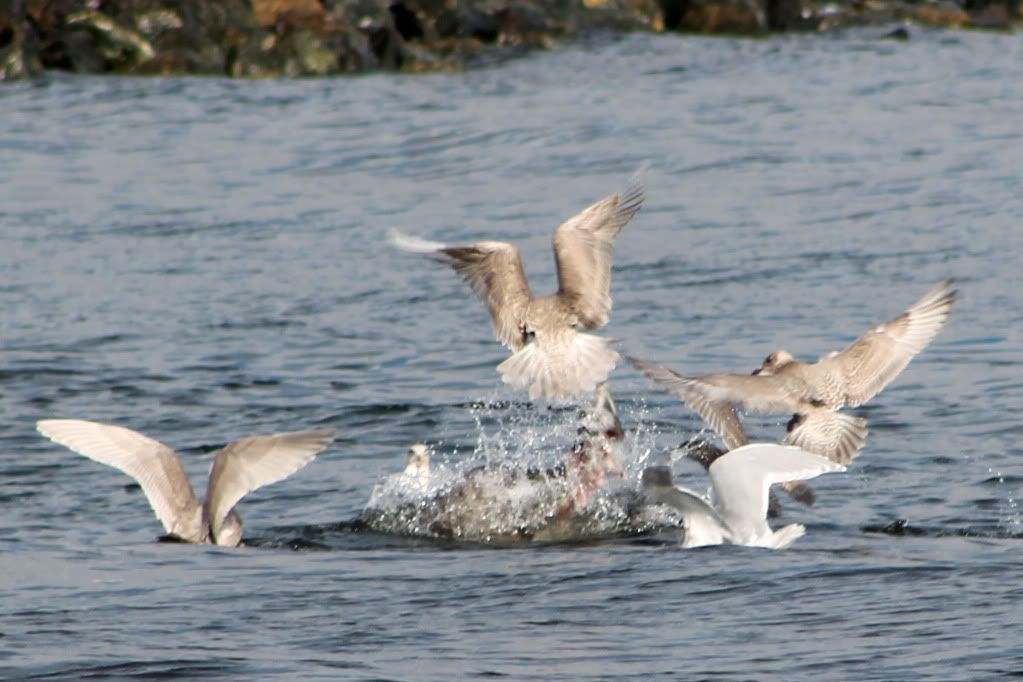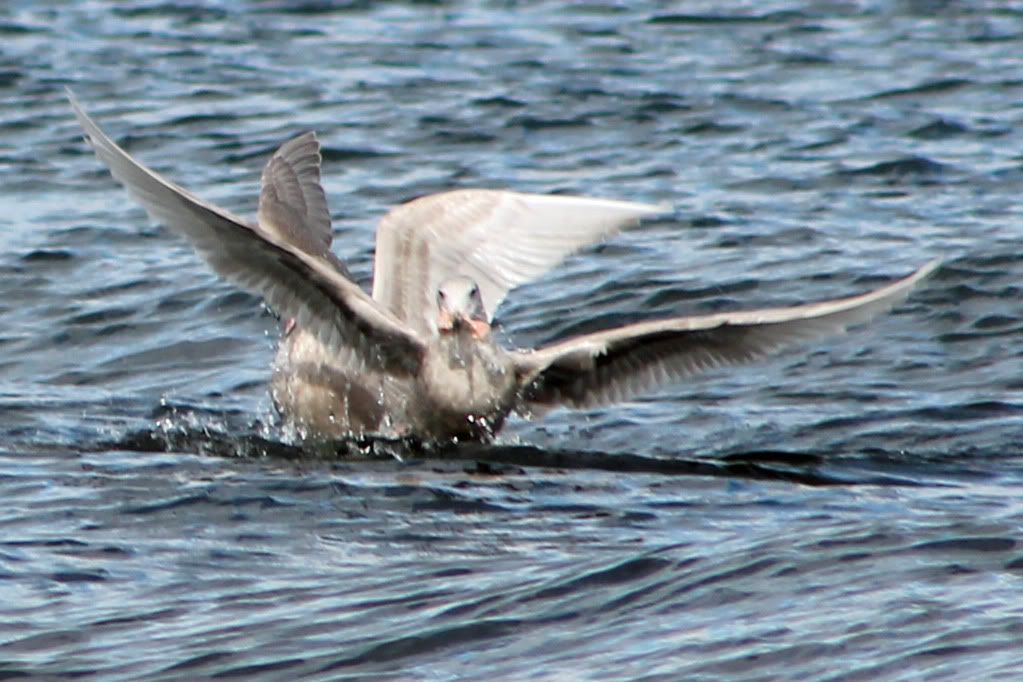 Incoming arrivals ~ a 'mooter' of
Surf Scoters
aka 'skunk-headed coots.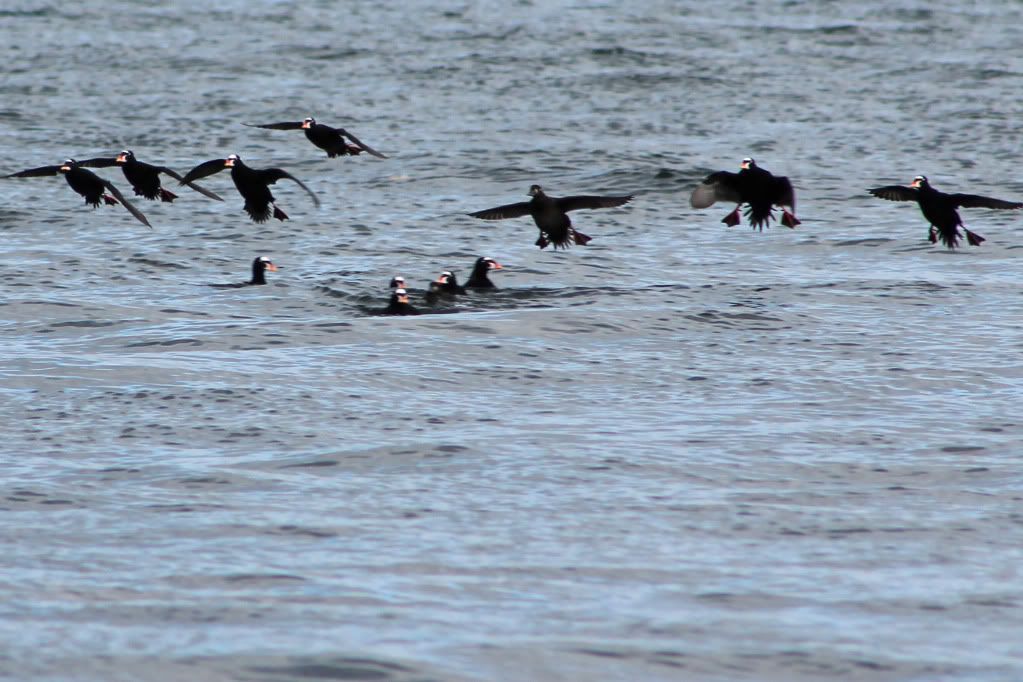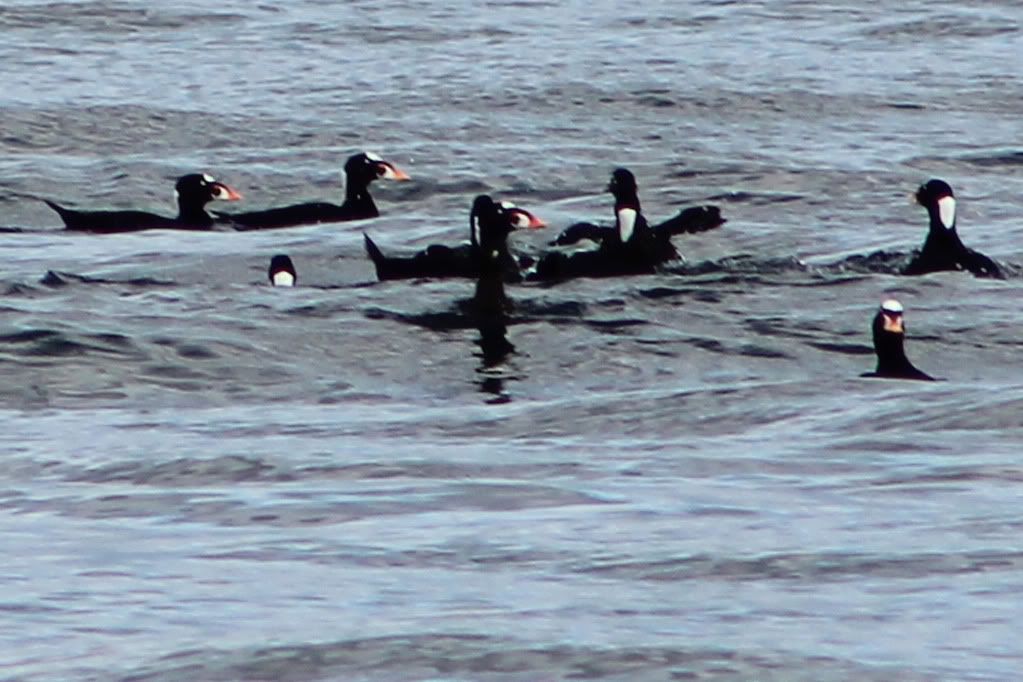 After a feeding frenzy, a sense of calm returned to the scene - the hungry masses were appeased and satiated...for now.