I now feel truly retired (and actually have been for 6 months)... having attended two more parties! The one just for me was held outside at a seaside venue, and was just super. There was a jazz duo playing in the background. It was great seeing colleagues that I hadn't seen for a long time, and also those who I had worked with recently.
Many stories were told, a long poem had been written and was recited by a group, and then a song accompanied by guitar by another group. Lots of yummy food, including a watermelon carved like a peacock ~ (looking like a sibling of one I did...) Some lovely sentiments were expressed ~ I felt truly blessed and appreciated.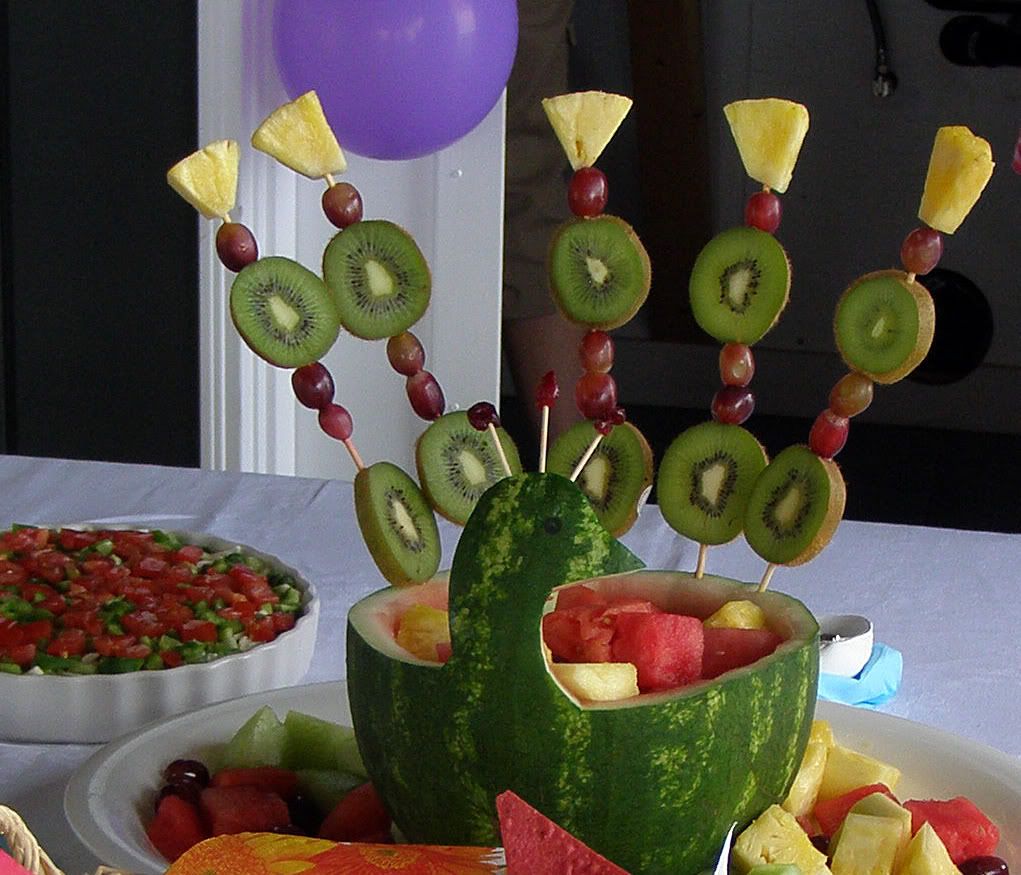 Meanwhile, at the Friday after school hangout, the hanging baskets are looking lovely ~ including the one on my deck.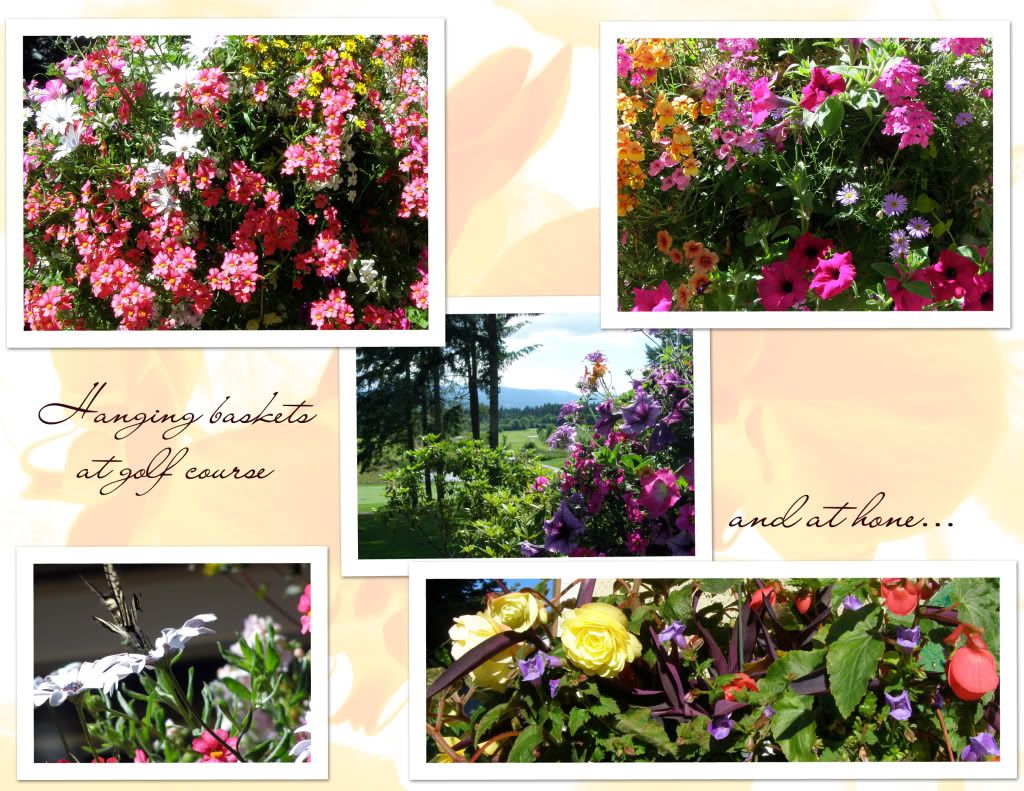 Here's one way to cool down ~ a new drink ~ on the rocks. This little fellow was about an inch long, and landed in my glass of water
.
Branching out ~ I spotted these two while on my travels. This is the only dead looking tree in the vicinity, which seems to offer a perfect eagle-eye view.

There are many birds flitting through the colourful flowers in the garden, and the robins are making themselves known in the cherry tree tops. Although the cherries aren't at their usual ripeness yet, the robins seem to find them attractive anyway. Here's hoping the cherries ripen soon so I can have a taste!
School is out and summertime really begins. Normally I'd be working for a couple of more weeks finishing things up and preparing for next year....but not anymore. Big smile :)