First for the Moody part ~ photos from during the week which I quite liked.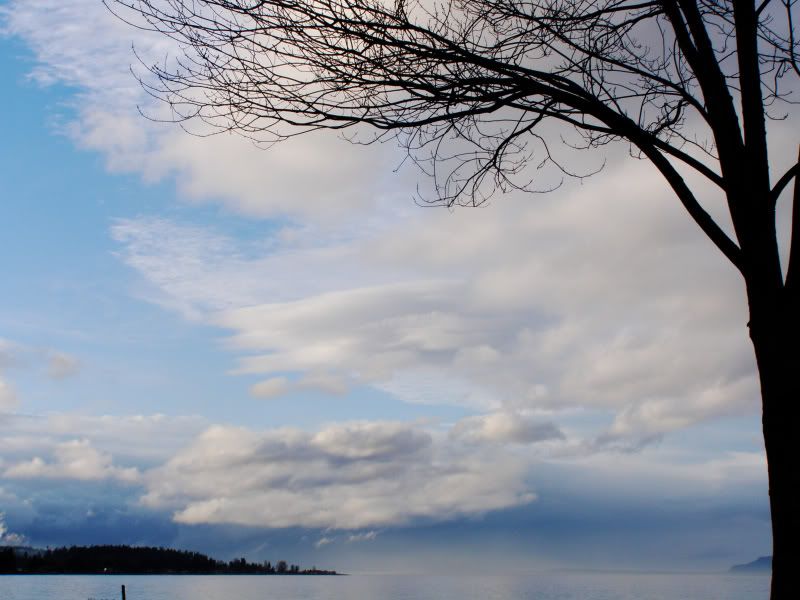 Before we raked the leaves, we found faces like this peering through the litterfall ~ There were many other fungi but this one was particularly grotesque looking...in a cute sort of way.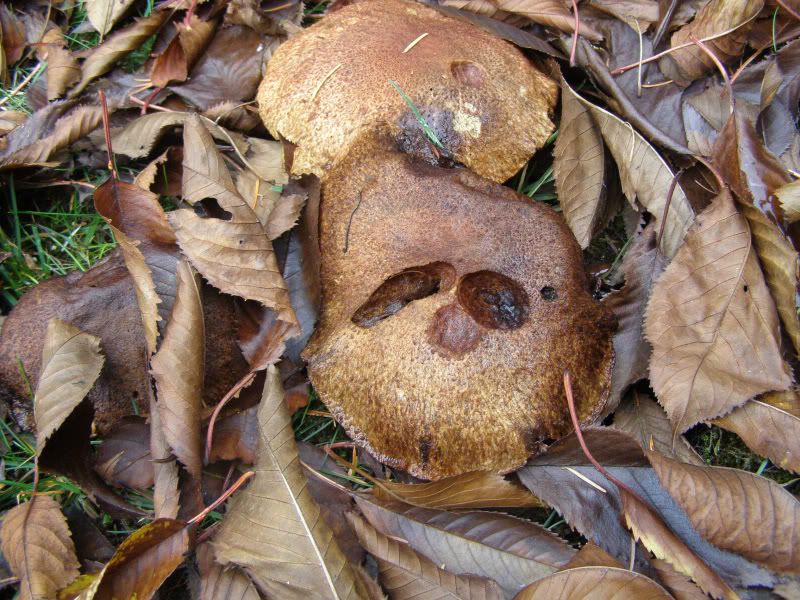 And here come the Blues,
Stellar Blue Jays,
that is ~ Today I saw these two out of the window and quickly grabbed my camera ...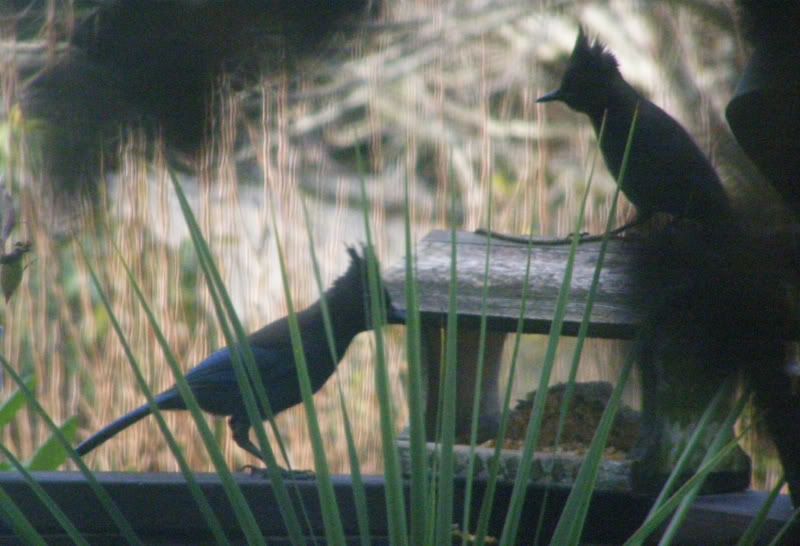 I needed to get a better viewpoint without distracting them, so I ran upstairs and tried to get a clearer shot ~ That's more like it!
And here is one of them in the cherry tree! See the buds already :)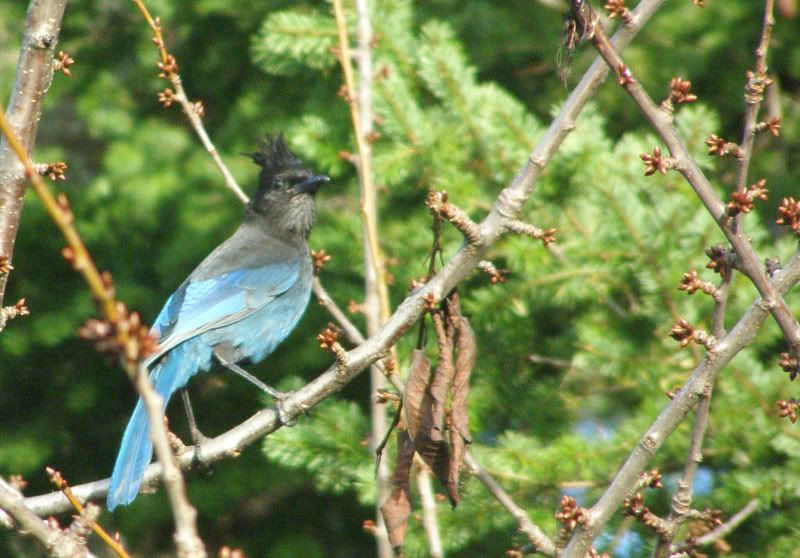 Yes, this was a much better viewpoint ~ and what else did I see at the bottom of the garden doing a little bird watching ~