Today, I drove to the hardware store, and took the opportunity to stop on the way back at the beach for a breath of sea air. It was a bit cloudy and windy, but quite invigorating and just what I needed to blow the Halloween cobwebs away!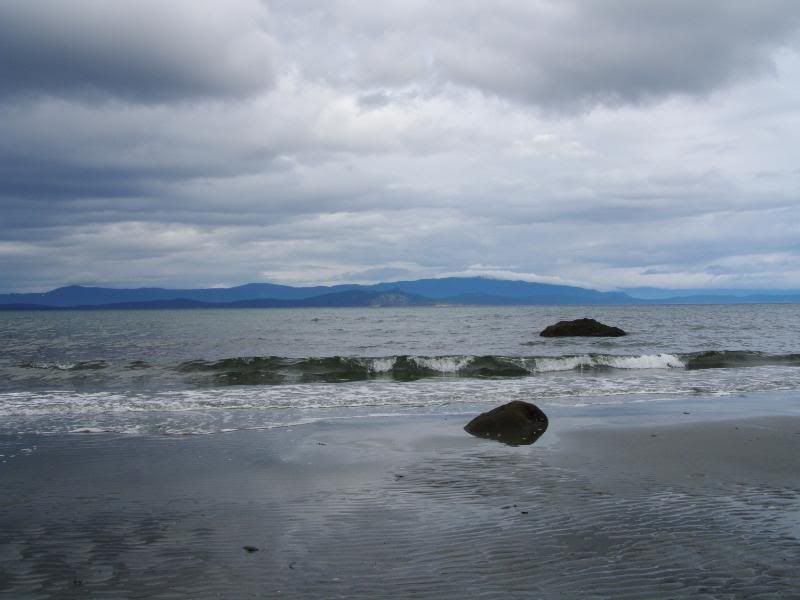 Some remnants high and dry left over from a warmer day ~
A bit of a break in the clouds ~
Can you spot the eagle in this next shot?
I notice this gorgeous tree each year as it changes colour so gradually that every shade of autumn is on show.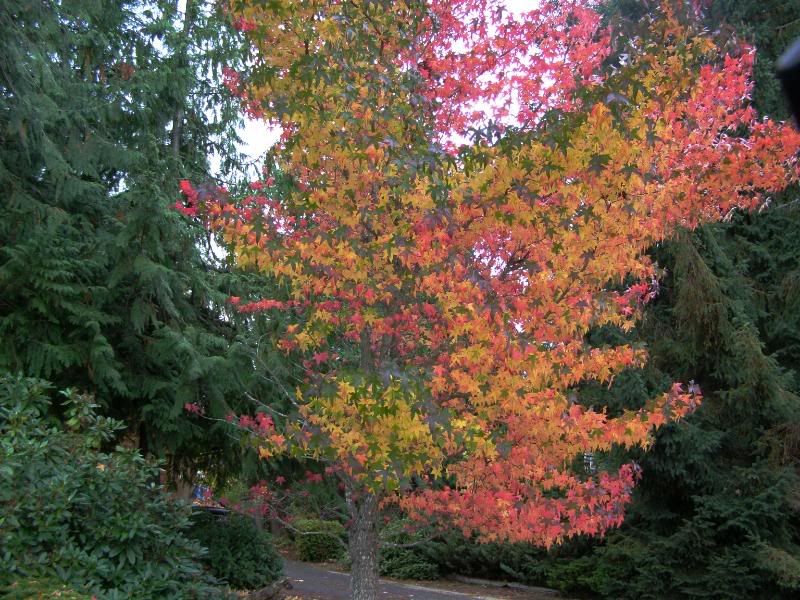 A closer view:
When I got home, there were gusts of wind sending leaves flying everywhere...check out the cherry tree in the back garden ~
I really enjoyed the weekend ~ starting with Halloween, then my birthday, and a nice relaxing Sunday :)