This was the view from the bottom of my street yesterday when I was out for a little walk ~ snow on the mountain in the distance and interesting cloud formations!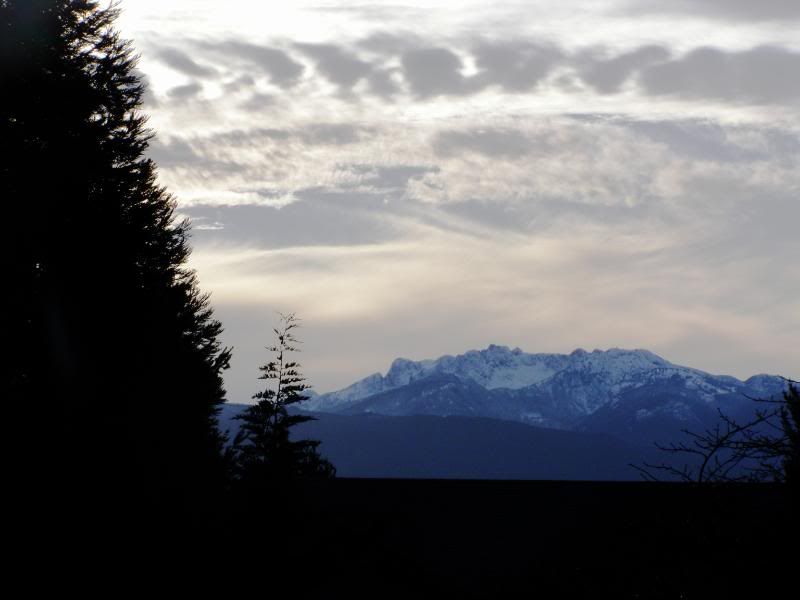 This morning on the way to work, the sun was just coming up, lending a golden glow to the start of my day...
On my way home today, the sun was highlighting the remaining leaves on the tree of autumn colours :)
Tonight is a clear cold one with bright twinkly stars ~ I wonder what the weather will highlight tomorrow??