Moving on from yesterday's experience, today there was an influx of birds in the front garden! I took photos through the front window and captured some visitors.
Northern Flickers
are large woodpecker-type birds that spend much of their time on the ground pecking at ants and bugs. This male (red moustache) decided to check out the bird feeder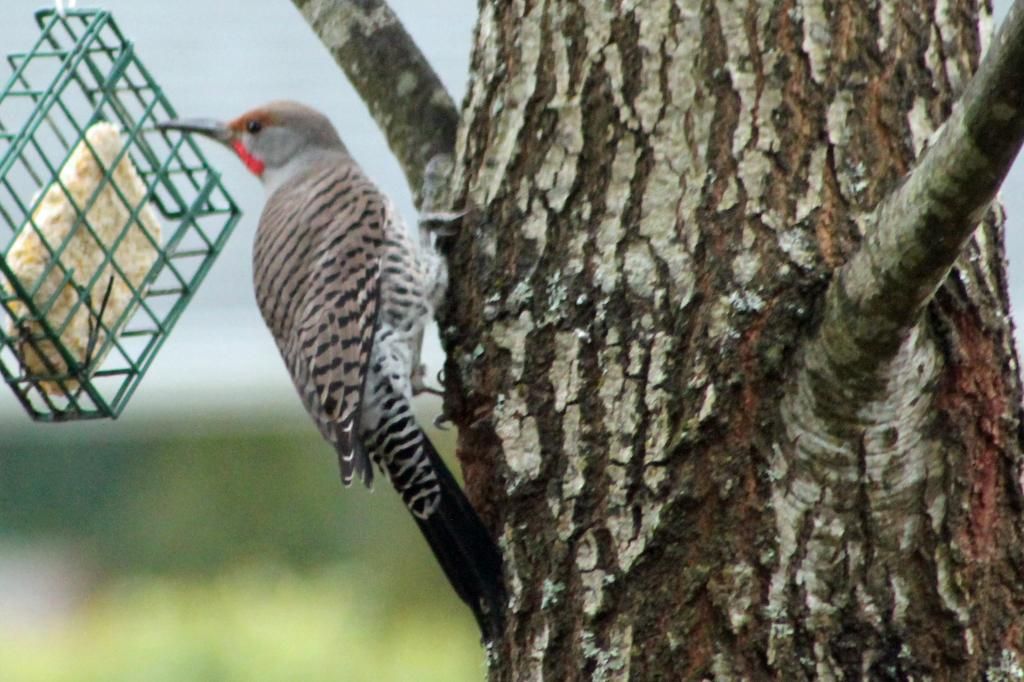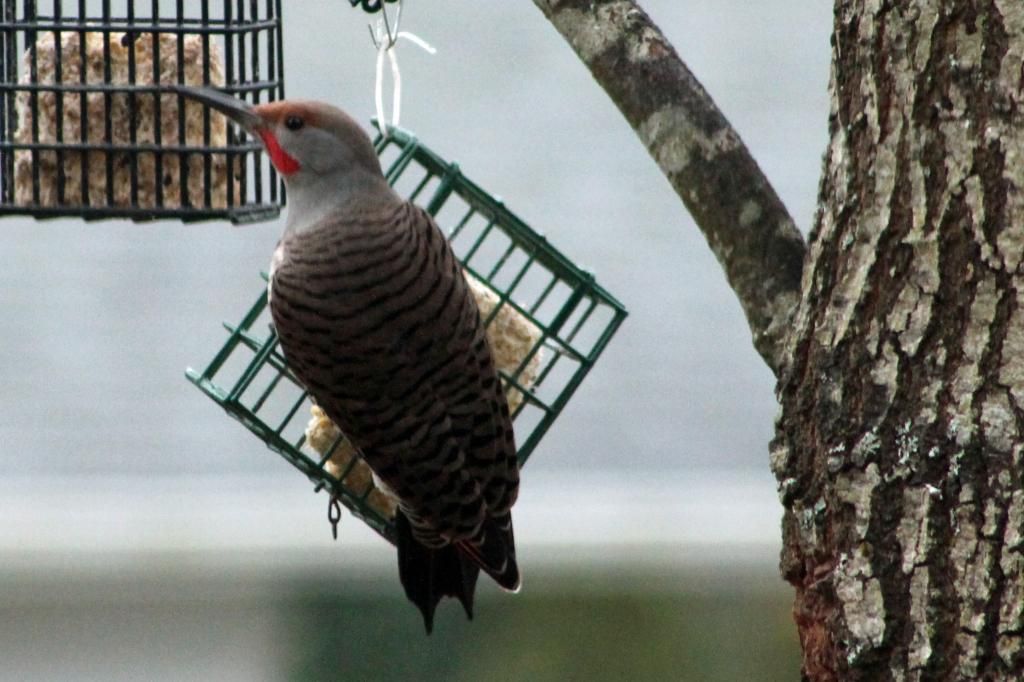 A female Northern Flicker followed suit (or maybe that should be suet ;)) Actually, she seemed to prefer the seed container ~ not quite as messy on the beak, perhaps?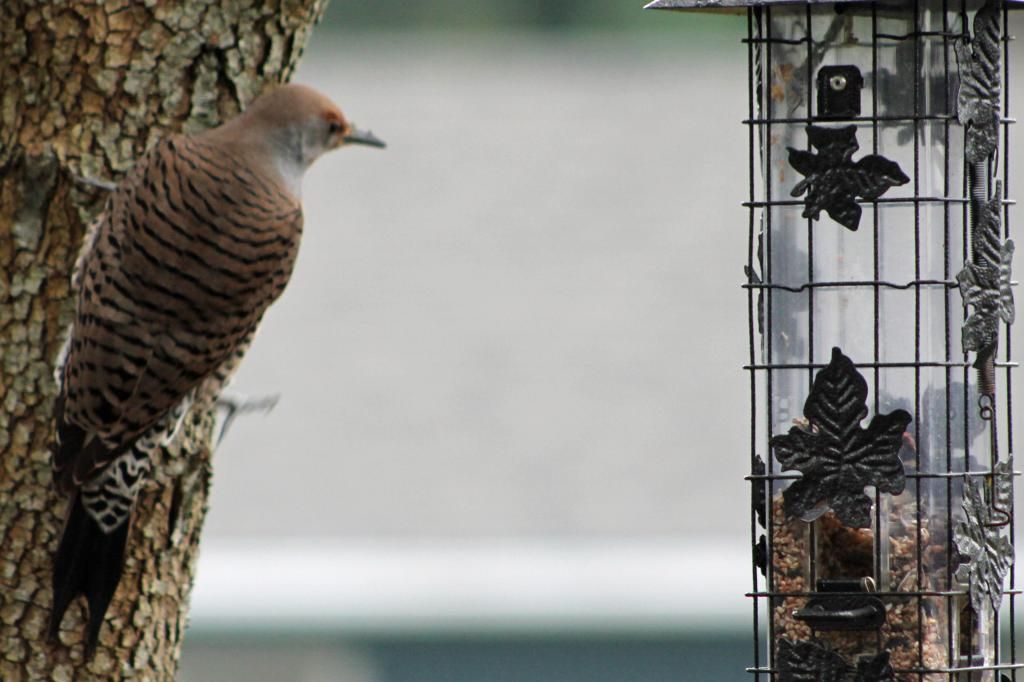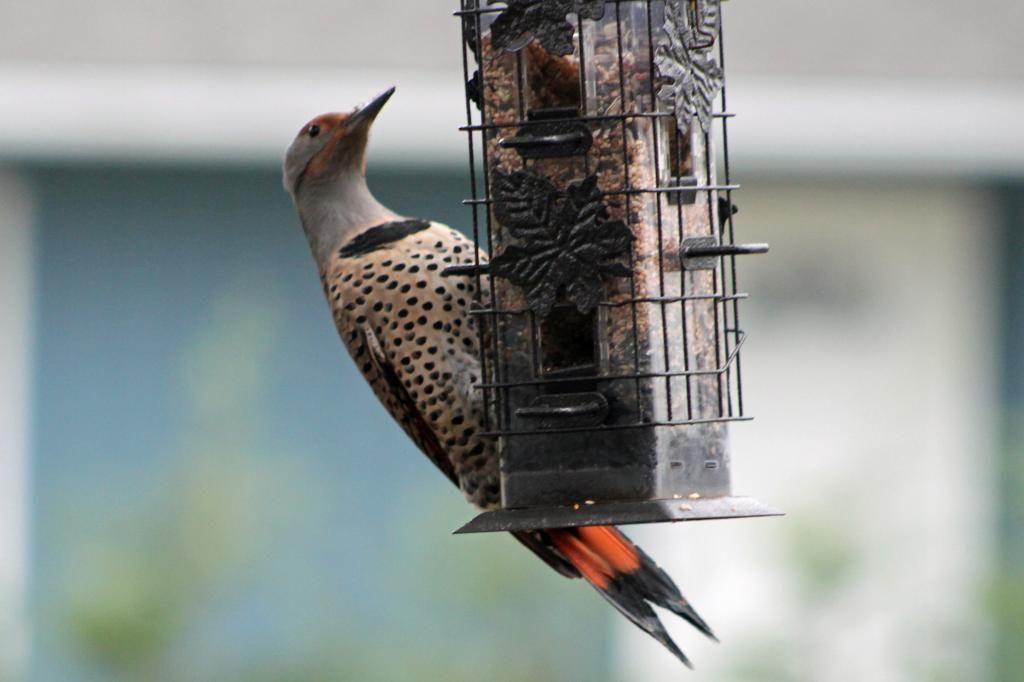 Three in a tree ~
The female Northern Flicker is joined by a
Steller's Jay
and a starling, I think.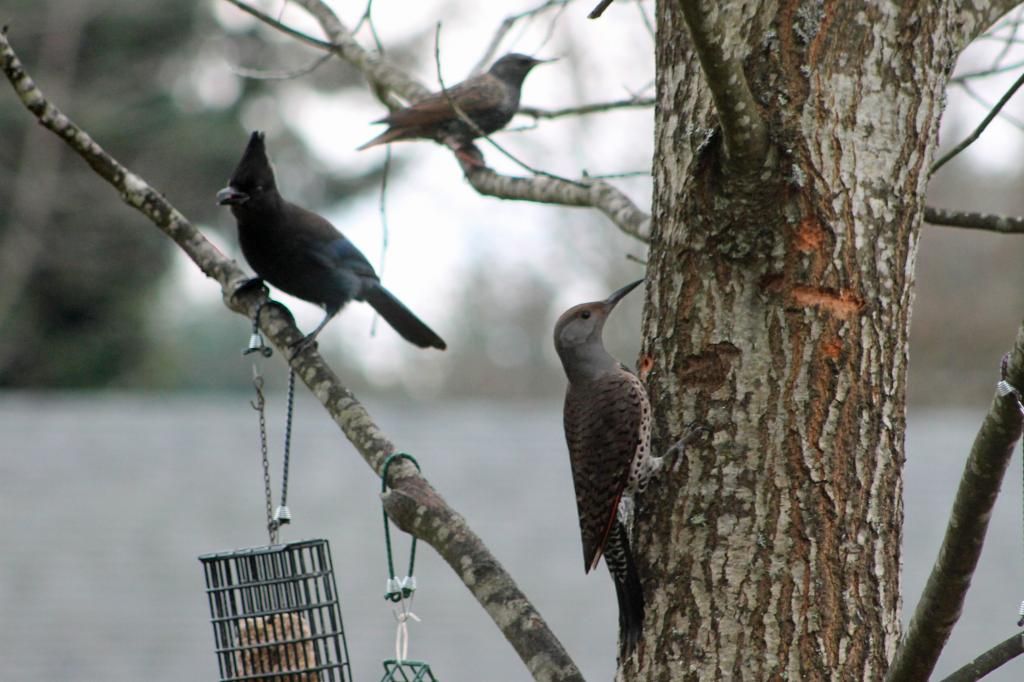 All of these large birds didn't seem to intimidate the little hummingbird that continued to zoom in to its feeder. Do you see a little bit of its tongue sticking out?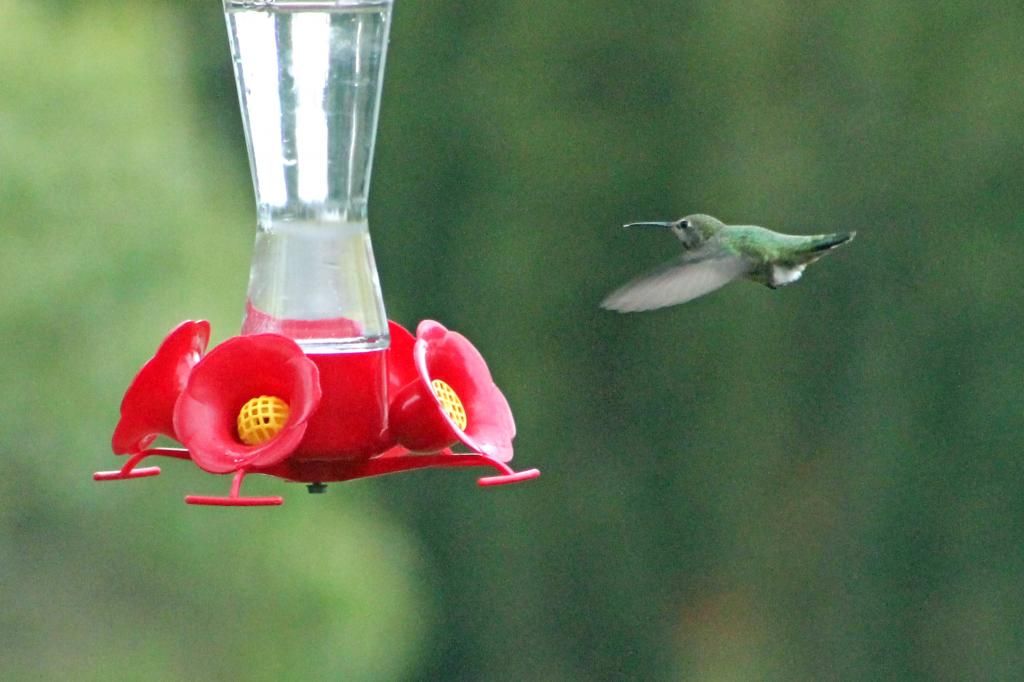 There were many smaller birds scratching about, including this little sparrow.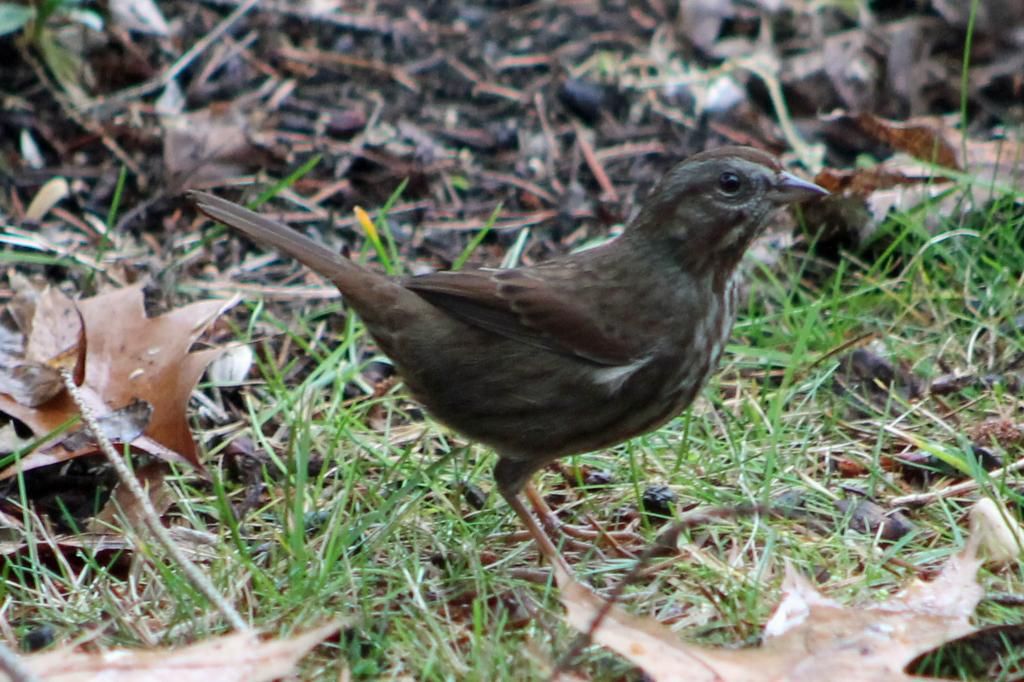 Quite dull and overcast today but at least it is a few degrees above zero and no snow is expected. Other areas close by and on the mainland are in for a winter storm.
Edit to add:
Hey...you nearly forgot to include my mate!