Well, the thing is, it's November and Flighty is supposed to be writing a novel for National Novel Writing Month. If I had done my research and checked his
Sofa Flying blog
, I would have realized that he is indeed well underway and
making great strides
..in fact, leaps... as is
Elaine
.
However, before I checked his Sofa Flying blog, I read his post on reviewing
The Allotment Planner
and noticed that there is a segment about camping on the allotment. Before I knew it, I could picture Flighty pitching a tent amidst his tidy wintering allotment plot....Hence ~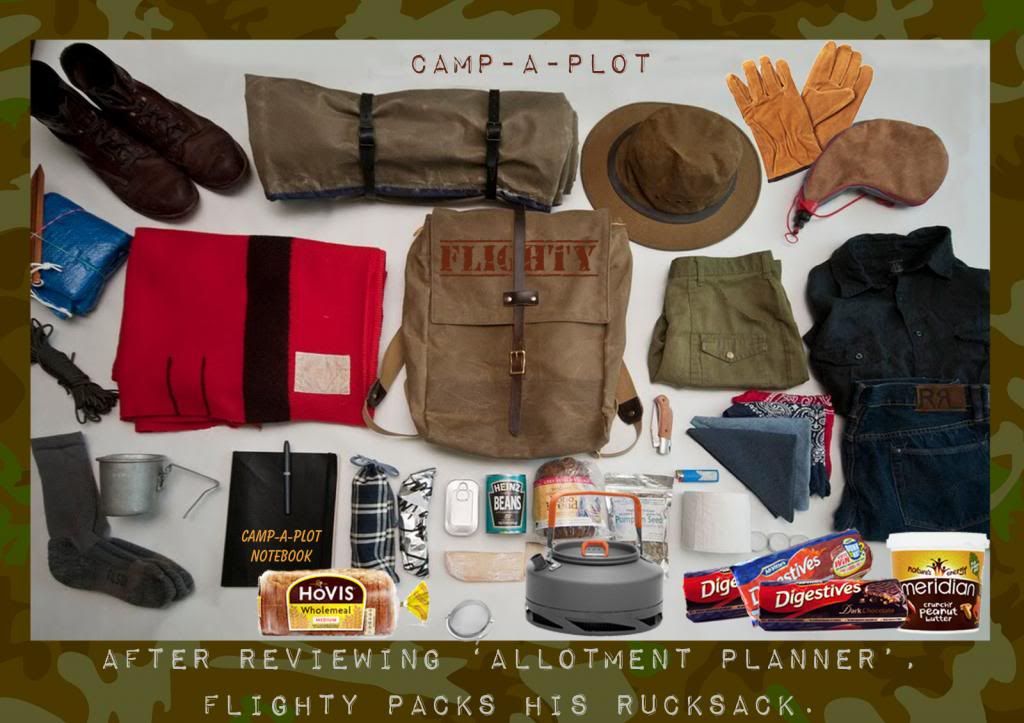 and to jog your memory or to show you what I am referring to, here's the link to last year's scenario ~
Whodunit!
Carry on, Flighty! Oh, and I will leave an I,J,K Award for your Posts A-Z that I missed in April!!
Thanks for being a good sport :)