Some jumbled piles of branches
Are strewn in my backyard -
Debris from stormy weather,
Yet I was caught off guard...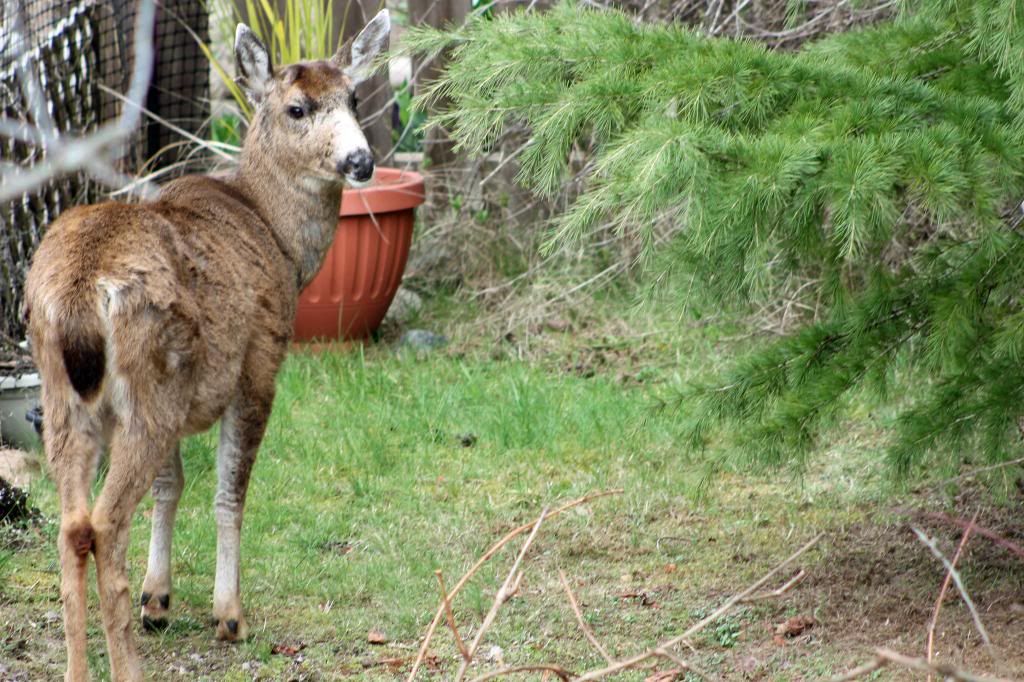 For munching on the branches,
A deer, in broad daylight
Had turned to see me watching
And kept me in its sight.
I left it to its business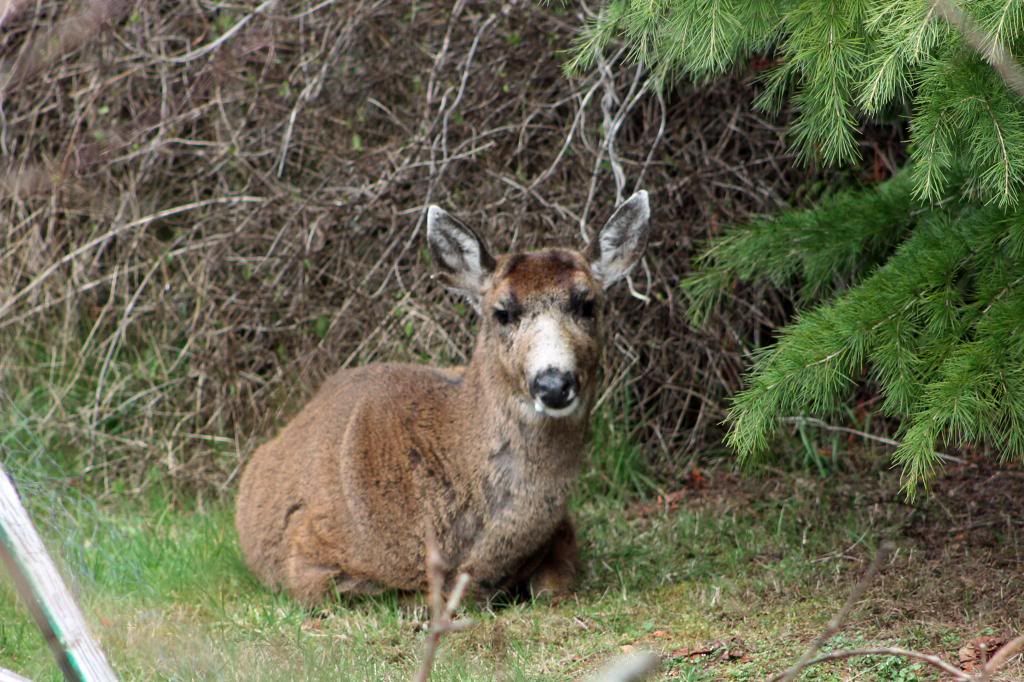 For there, beneath a cedar,
And curled up quite contented,
To take a sheltered rest.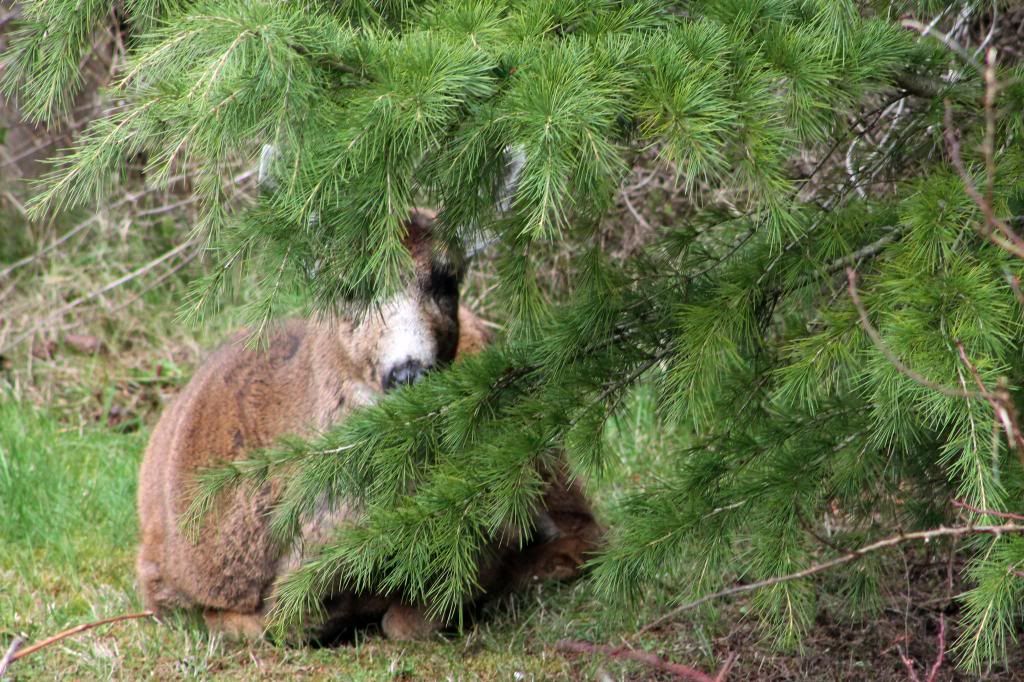 It stayed there for an hour's time
I glanced out my front window
The bird bell swung in motion!
Was nibbling bits of bird seed,
Slim pickin's, so to speak.
When creatures of the planet
Drop by when I'm at home?