I took note of the time on my laptop this afternoon at 12:44 p.m. a minute or two after the house had stopped shaking! The tremour only lasted about 20-30 seconds but it was unnerving. The first sign of the earthquake was the jingle of the hanging wine and drinking glasses as they tapped against each other sounding very much like active wind chimes. I also noticed the French doors that open into the dining room moving somewhat, and then I myself became kind of queasy as I felt the unsteadiness. The
earthquake measured 6.7 and was located off the west coast.
I guess that was one way of shaking me out of my complacency and sending me off to blogland! I must say we are experiencing the most glorious weather with clear skies and sunshine making it difficult to spend much time on the computer. The
sundeck
is being well used as I sit out there most afternoons to relax and read. There is a cool breeze out there and shade from the sun, so it is a perfect spot for such weather.
On the Labour Day weekend my sons and their girlfriends visited and stayed over, so the deck was fuller than usual. I took the electric griddle outside to make French toast for breakfast and we ate supper out there as well. After dinner, we went for a drive to a Conservation area where I found this sweet
Savannah Sparrow.
This area is made up of a number of important wildlife habitats, including sheltered bay, mudflat, intertidal and freshwater marshes, grassland, forest and woodland swamp and the trail makes for an interesting walk.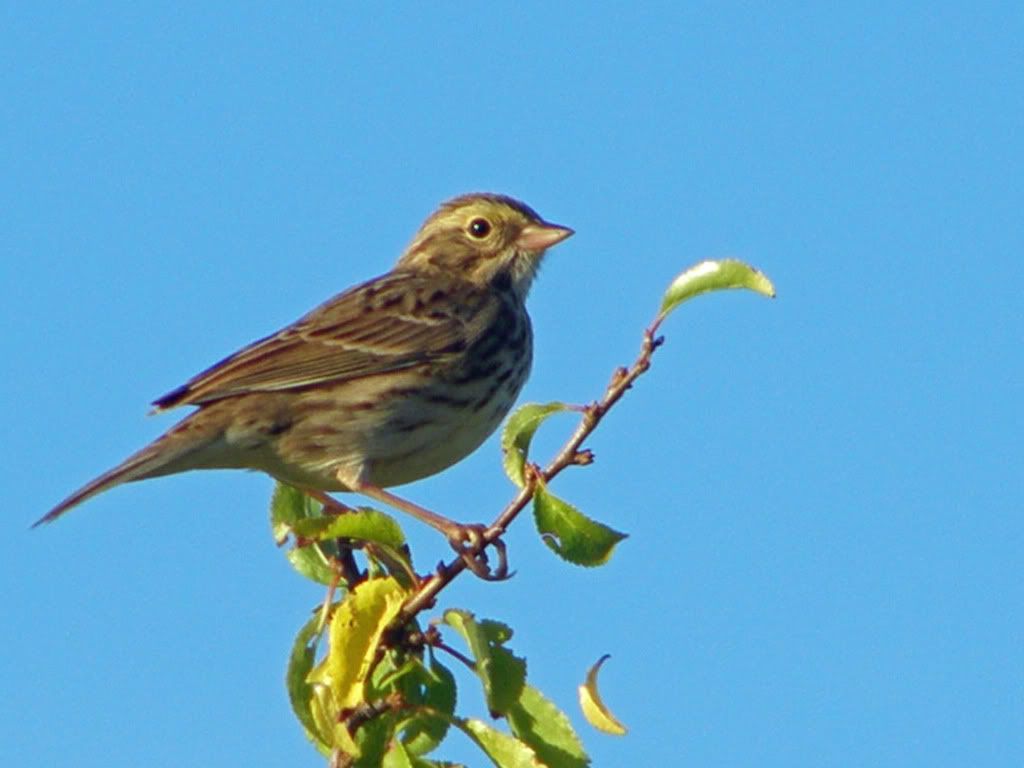 When I visited the old growth forest last month, I noticed a cute little inhabitant, looking very similar to
Hilary's Roxy, an orphaned red squirrel
. From
this site about red squirrels
, it is noted that
This small squirrel (they average about 230 grams) is superbly adapted to a life in the coniferous forest. Fast and agile, the Red Squirrel can jump great distances, and even run along the undersides of branches. Their pelage in summer is olive brown above, but it moults to a redder colour in the fall. It is found throughout most of British Columbia, including Vancouver Island.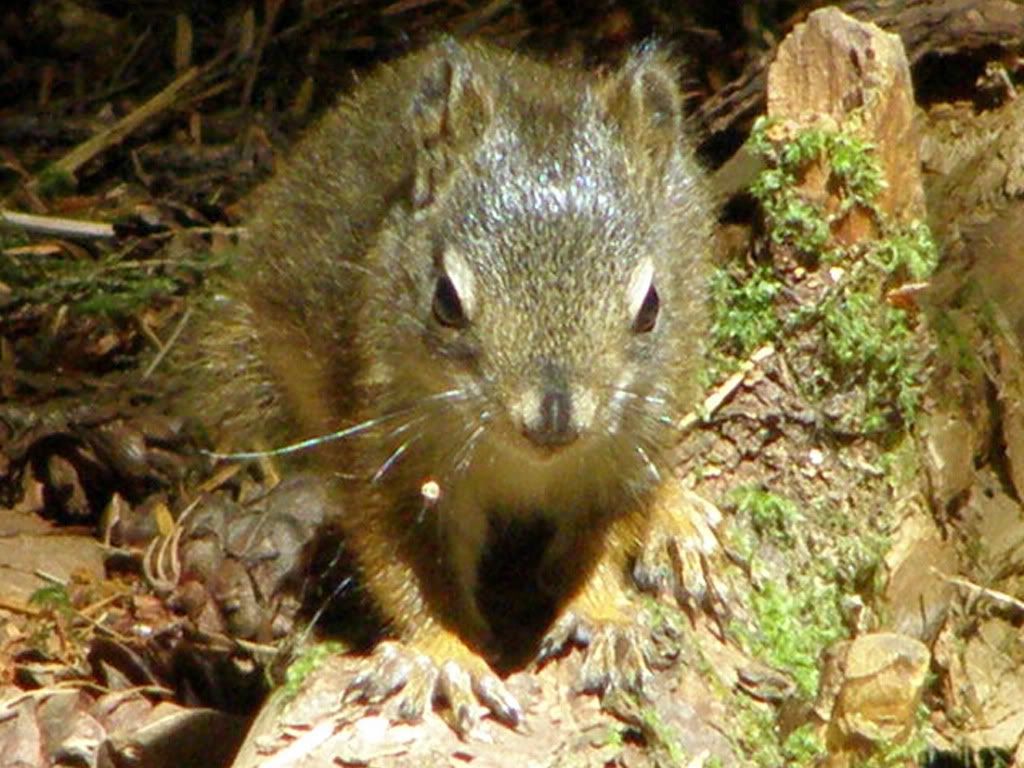 Readers of this blog will probably have realized by now that my back garden is often visited by many different critters ~ various birds, raccoons, deer and most recently this little fellow, Mr. Rabbitsky.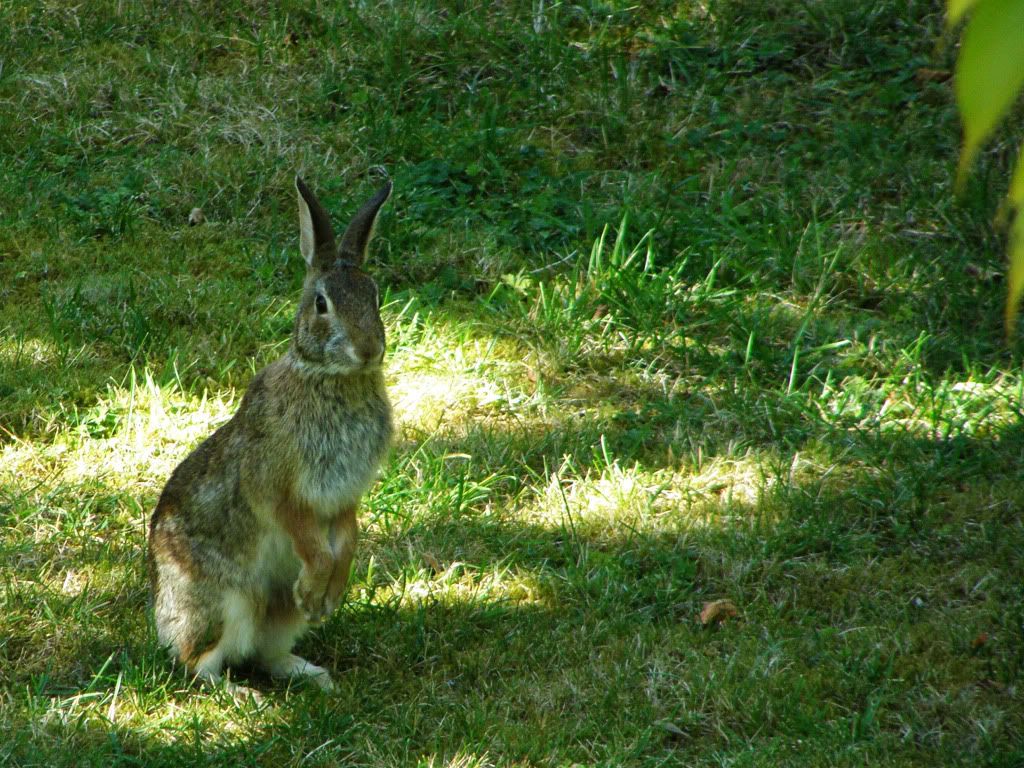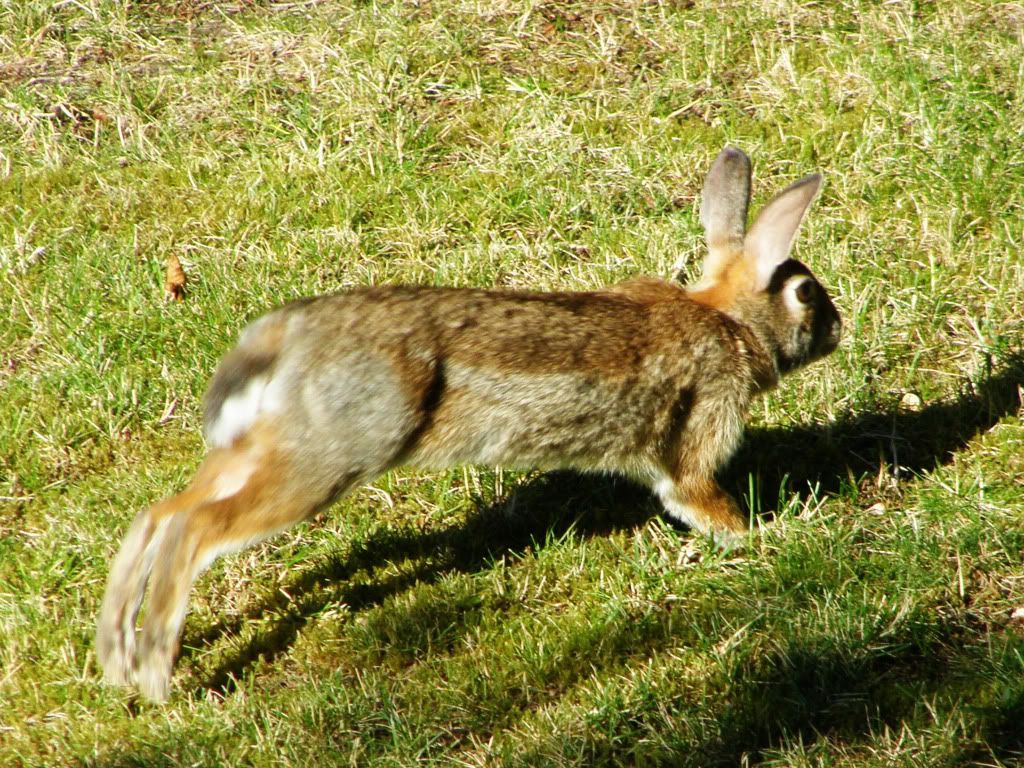 He enjoyed a tasty piece of fallen fruit before scampering off.
Back to the last Scavenger Hunt photos ~ Daffy wondered what this was:
This looks to be a stuffed
Rocky Mountain Goat
. These animals are not native to Vancouver Island, so that's why I took a double take. It was located in a Conservation Wildlife area ~ a bit peculiar!
More info on the bizarre Choir Boys ~ I have a few more photos including all twelve of them! My question to you is ~
What type of business do you think these fellows are advertising?
Give me your best guess!