it's plain to see that nature
A pinniped played peek-a-boo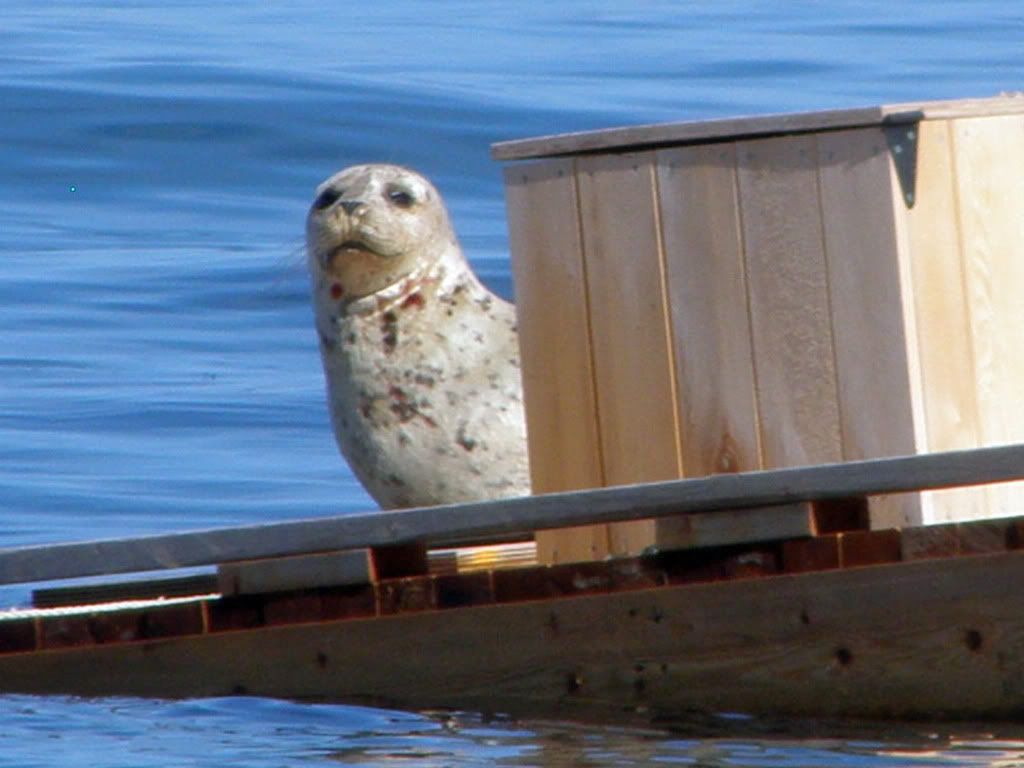 A chimaree was chattering
.
On September 20, I walked down to the beach (see my previous post with seal video), and noticed that Harzel was still sporting his summer foliage: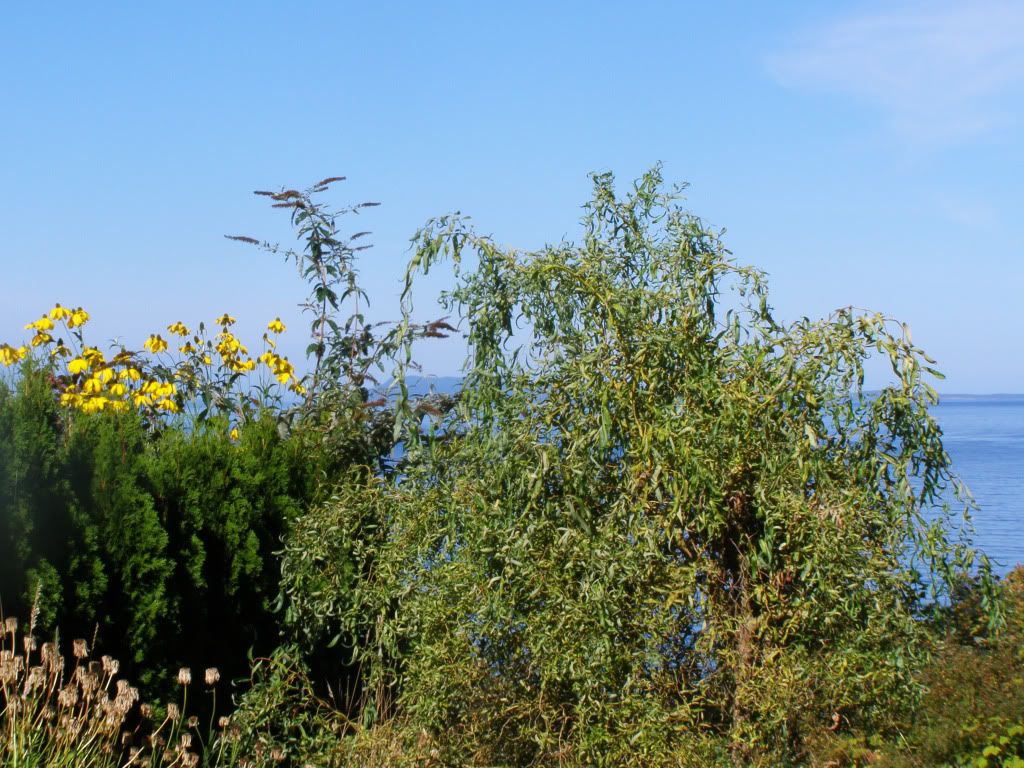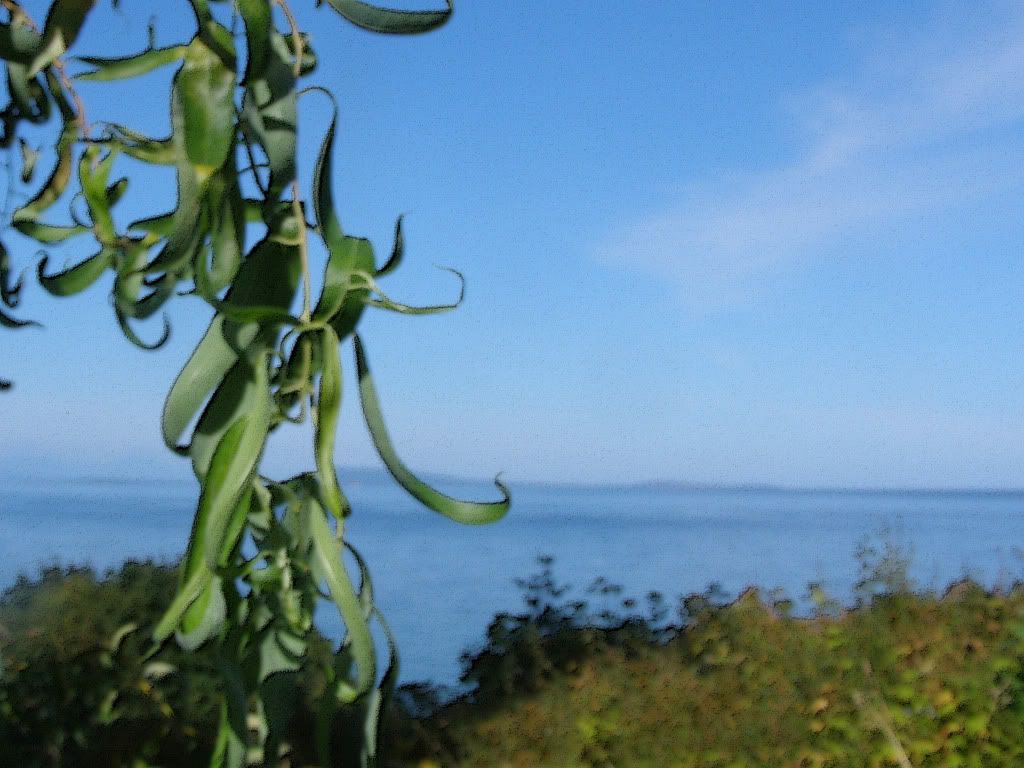 I headed down the path, noticing that some enterprising weeds had captured Autumn!
Once I arrived on the beach, the interaction with the seal made my day. I was surprised he didn't just dive into the water if he was bothered my presence. I choose to think he was playing :)
September 21 was also a beautiful day, and knowing that rain was forecast for the next few days, out I went! I returned to the Conservation area a few miles away which I think is my new favorite place. Here are two panoramas:

It was along the trail in these woods that the squirrel made itself known (video above).
In
a past post
I had taken a photo of a similar squirrel in an old growth forest. I assumed it was a red squirrel, and Adrian mentioned in his comment about the difference between the appearance of the red squirrel in the UK and here. I am now thinking that my squirrels are probably
Douglas Squirrels
, also known as Chimarees!
I'll show more photos of this Conservation area in my next post.