Click photos to enlarge.
To add to the kite photos from my previous post: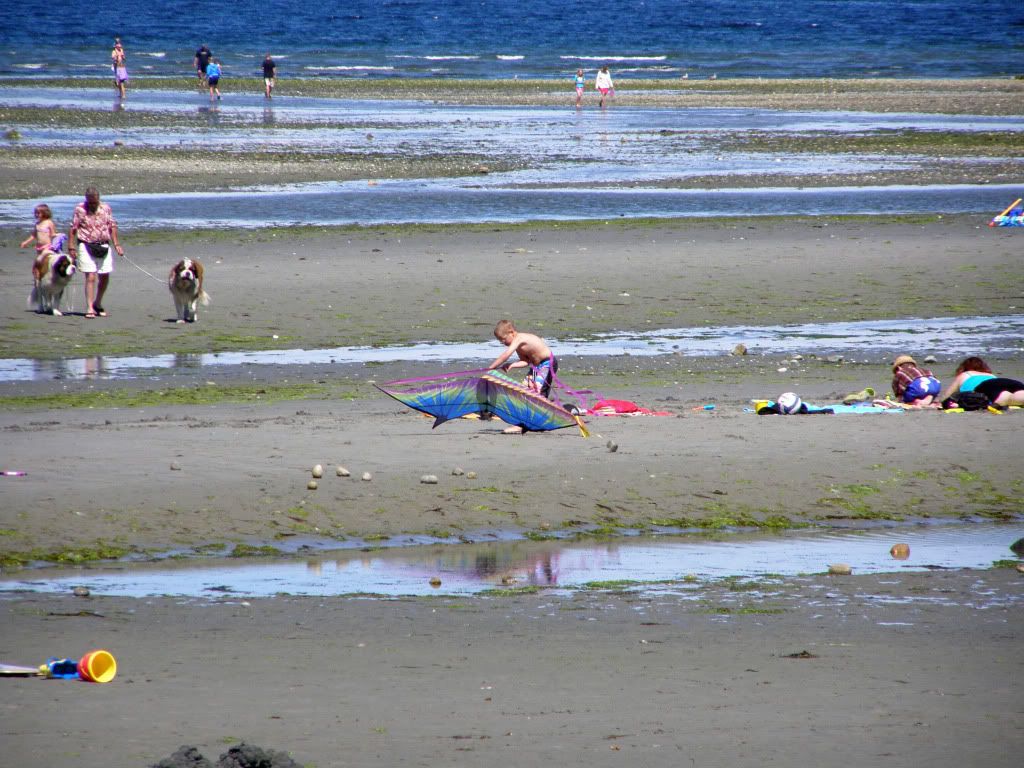 These Canada Geese stayed up (at least while I was watching):
There is a certain gongish sound that means only one thing ~ so out the front door with my camera to spy not one but two Red-shafted Flickers sending messages not only throughout the neighbourhood but into my living room!
I had found an orange and brown feather in the back garden, and wondered if it belonged to a Nortnern Flicker...and once I spotted this beautiful plumage, I knew I was correct:
Yesterday I attended, for the 15th year straight, an annual summer gathering - and each year I take desserts (perhaps that's why I'm invited back ;)). This year I didn't take any photos though! I made a lemon cheesecake, a chocolate cake, a strawberry rhubarb streusal, and meringues. Who had time to take photos with all that to bake and carry ;)
Last August I had a new deck built, and I have been waiting all summer for a day to give it a coat of oil. I had oiled the boards originally before they were attached last summer. With such a wet spring, and the first part of July continuing with unsettled rainy weather, followed by debris on the deck... of cherries and small branches being knocked off the tree by birds and raccoons, it seemed the day would never come. However, today was perfect for the job with no rain for the past few days and none expected! So out with the lambswool applicator ...
Before I forget, when out on a recent walk in a conservation area, I saw this little bird which has been identified as a Juvenile Barn Swallow ~
Finishing off with a closeup of clouds from a recent resplendent sunset from Harzel's viewpoint and a view of a sunset sky from my back deck (imagine that the jet streak is a shooting star...and make a wish):