Each April, the Canadian Snowbirds do their pre-season training in the Comox Valley on Vancouver Island. An excerpt from the
Snowbird
site:
The squadron will train from 19 Wing Comox for the next three weeks, until April 25.

Pre-season training is an annual event where the squadron deploys away from its home base in Moose Jaw, Sask to get used to flying over varied terrain and under different flying conditions.

With the luxury of having mountainous terrain as well as open water nearby, the Comox Valley is an ideal location to prepare for the season.

"The squadron is looking forward to the 2010 season as we celebrate our 40th season" said Maj Hope.

The Canadian Forces Snowbirds are Canada's air demonstration team, representing the skill professionalism and teamwork of the Canadian Forces.
On my previous post, I showed a few photos I managed to take just before the Snowbirds landed. Once I came home, I did some googling and found out exactly when these pre-training performances were taking place, and the best viewing spot. Arriving an hour beforehand to make sure I had a good location, I spent the next couple of hours thoroughly enjoying myself watching a spectacular display while overlooking some beautiful scenery.
Looking down at the beach: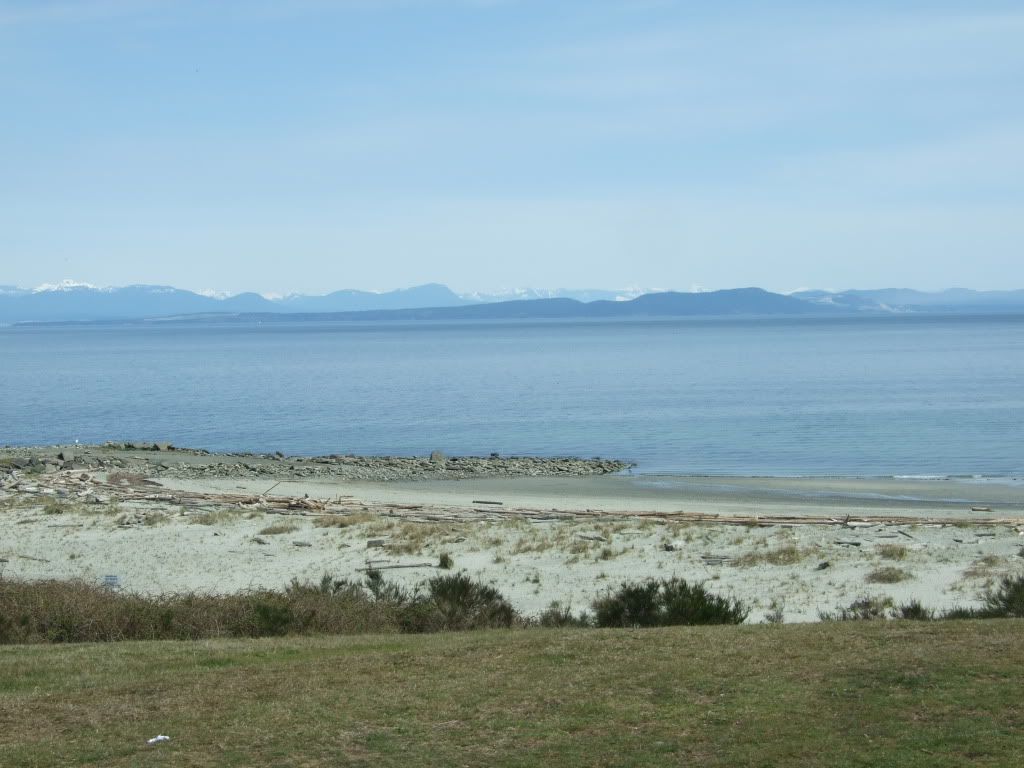 Everybody and their dogs turned up (well, especially the dogs!):
Before long stereo speakers were set up by the Snowbird public relations team, and music started creating a party atmosphere. Spectators were welcomed to the "Snowbirds 2010" performance and it was amazing!
I have put a little video together combining slides and one piece of video so I could upload it to Photobucket.
I've also uploaded a few of my photos that are included in case you are unable to open the video.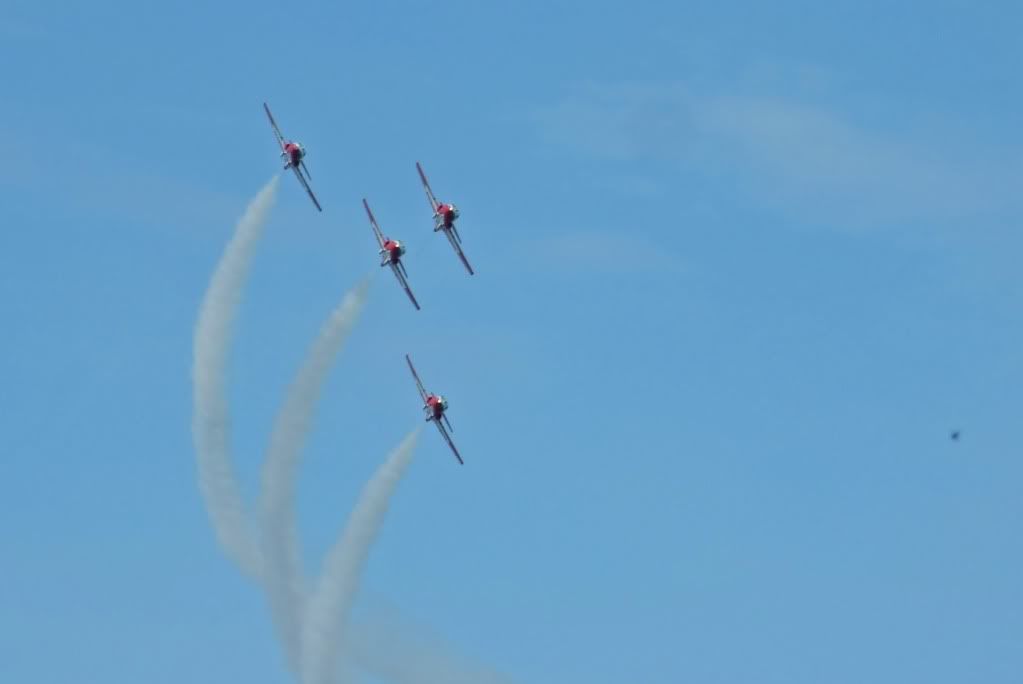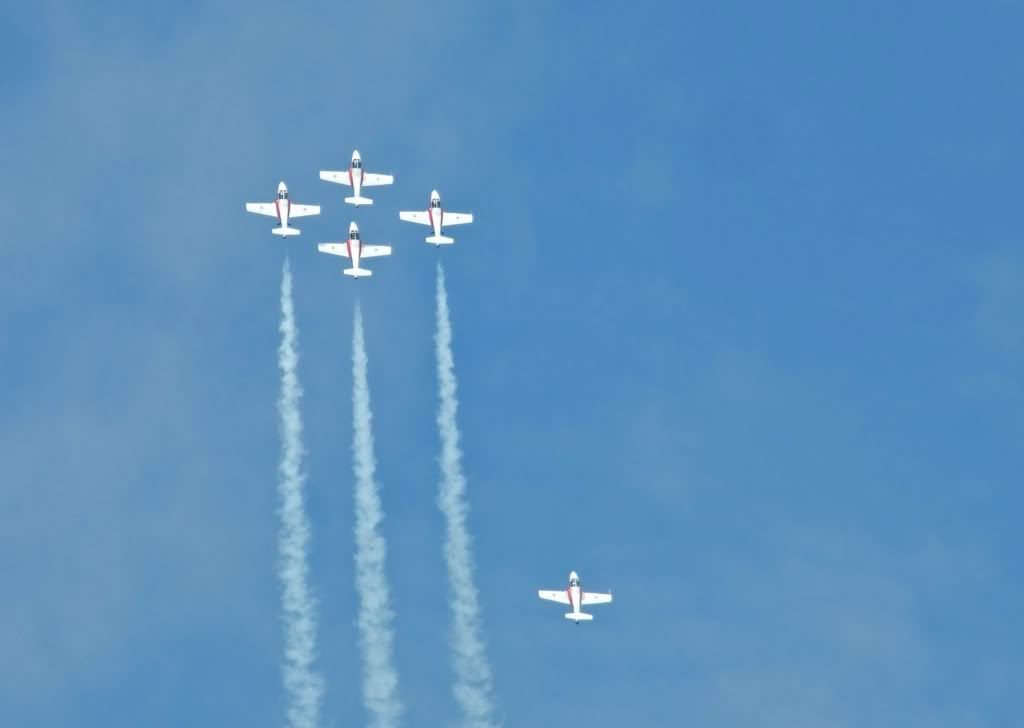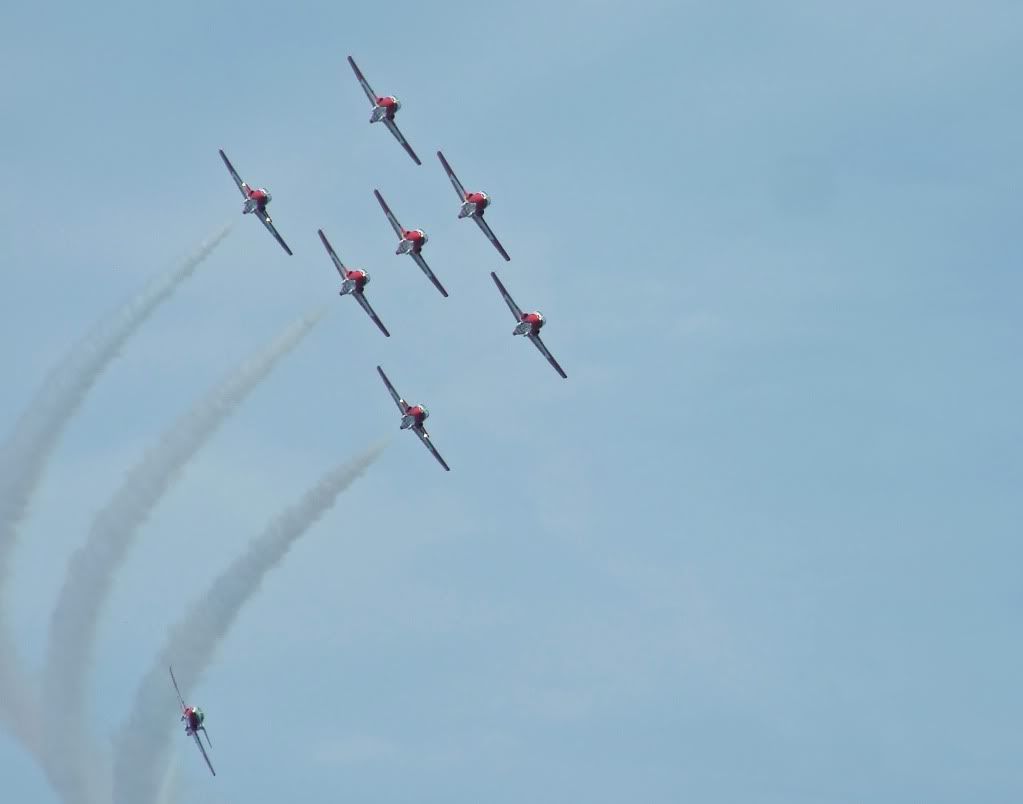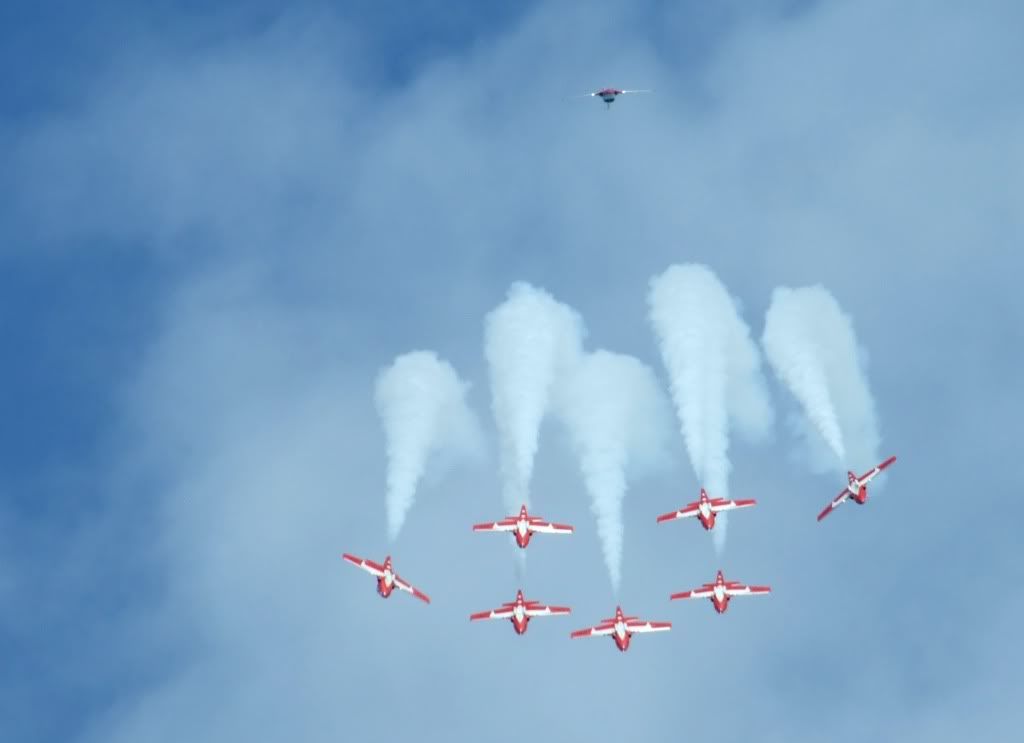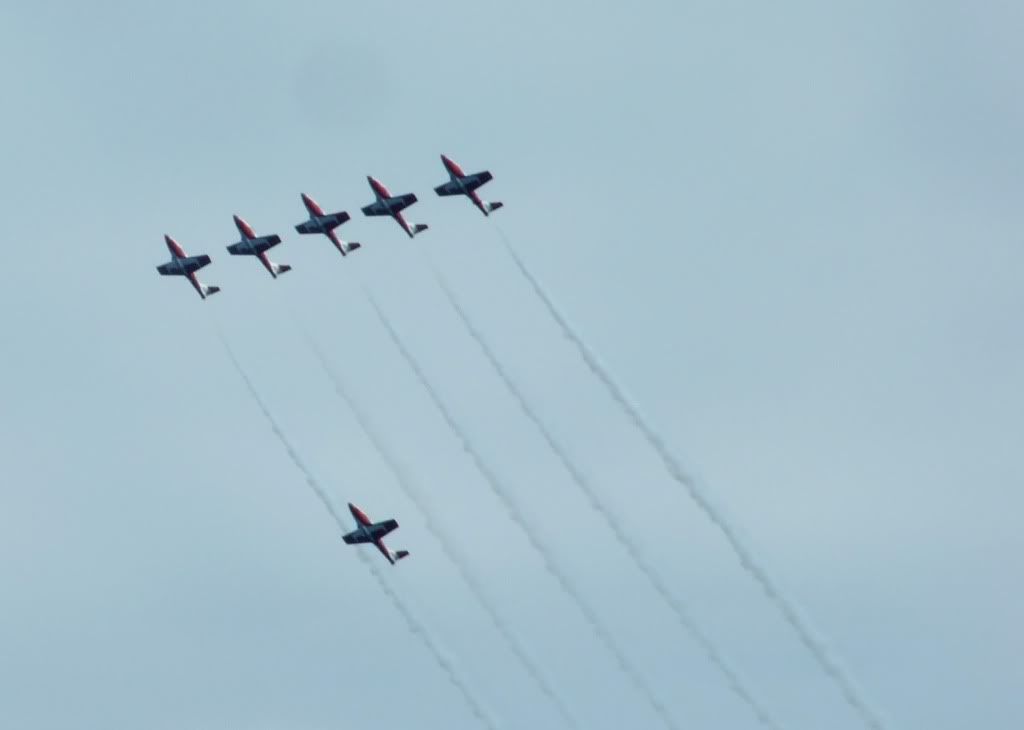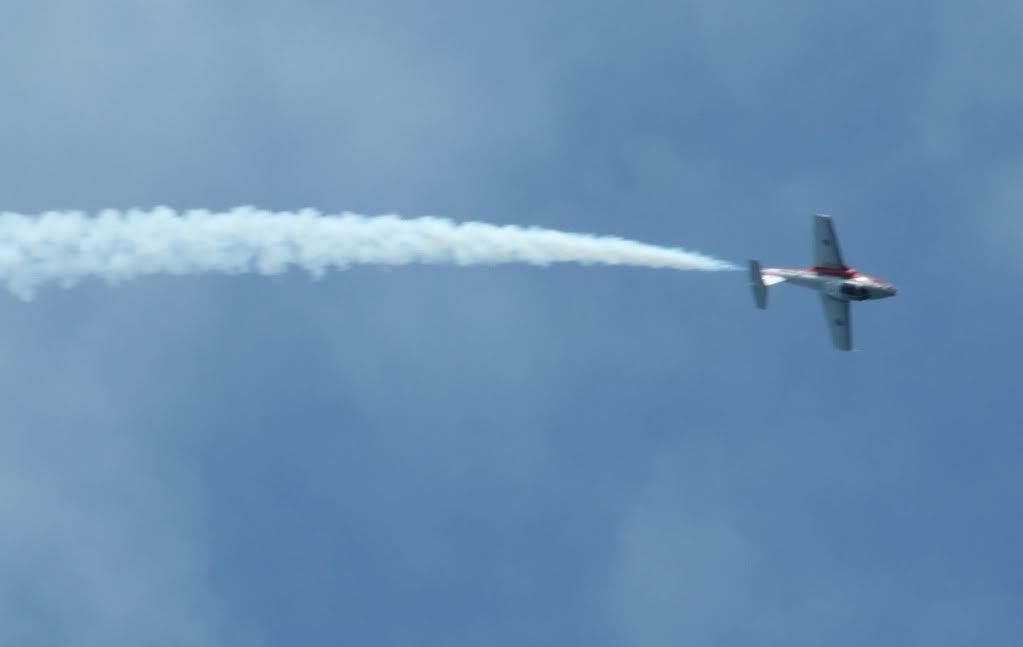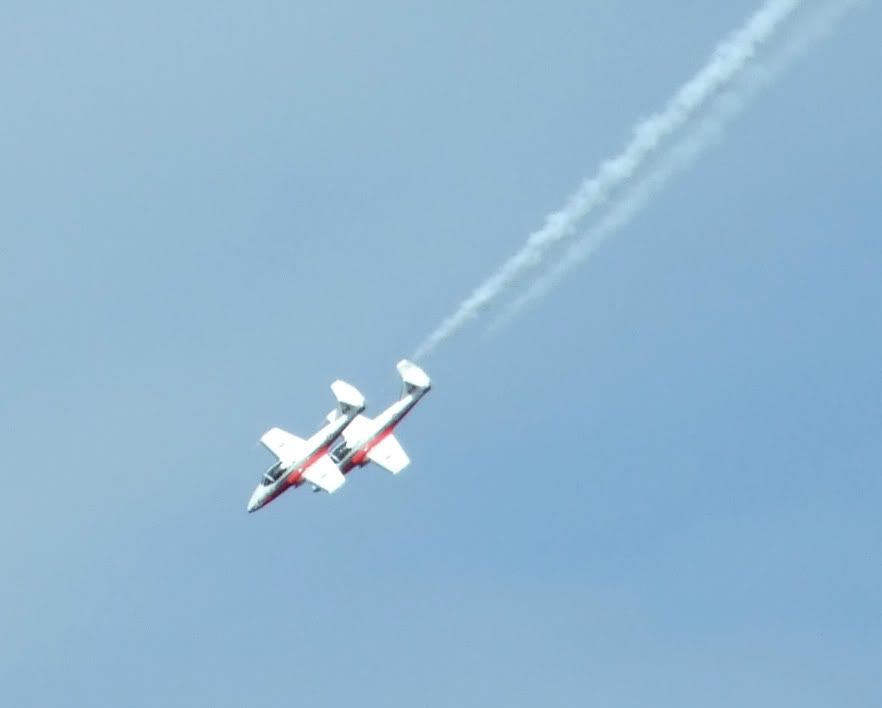 What a tremendous afternoon! I'll go back and watch it again (at least once more!) before they finish up here on April 25.
Here's a youtube video I found of the
Snowbird Airshow Rehearsal from April 2009
which I found informative and fascinating!
Flighty
, in his reply to my previous post, sent me
this link
which shows the aircraft in flight - Air/Canadair-CT-114-Tutor. Thanks Flighty.