Each spring I take photos as the buds unfold ~ but even though the photos may look like ones from previous years, they aren't the same flowers! They're new and must be celebrated! Today I renewed my annual membership at the woodland gardens and spent a pleasant interlude wandering through, checking out the early spring blooms. It was a perfect spring day with just a sunshiny breeze. I could hear frogs, but no sign of any.
Here's a sample of what I did see: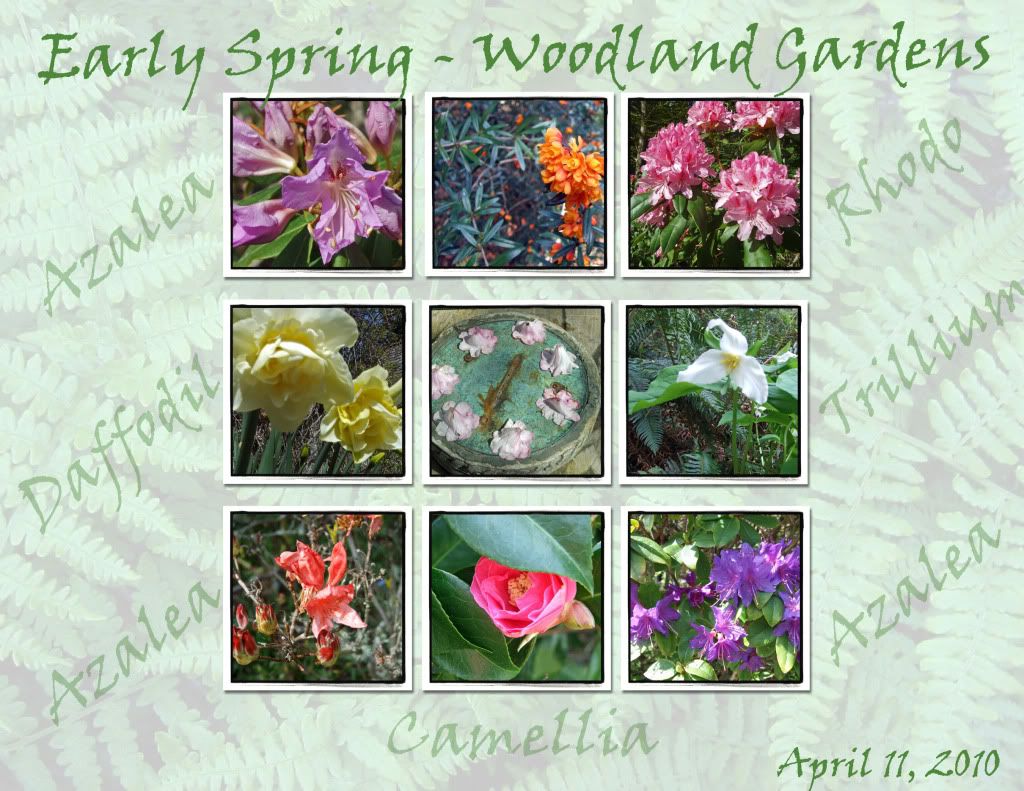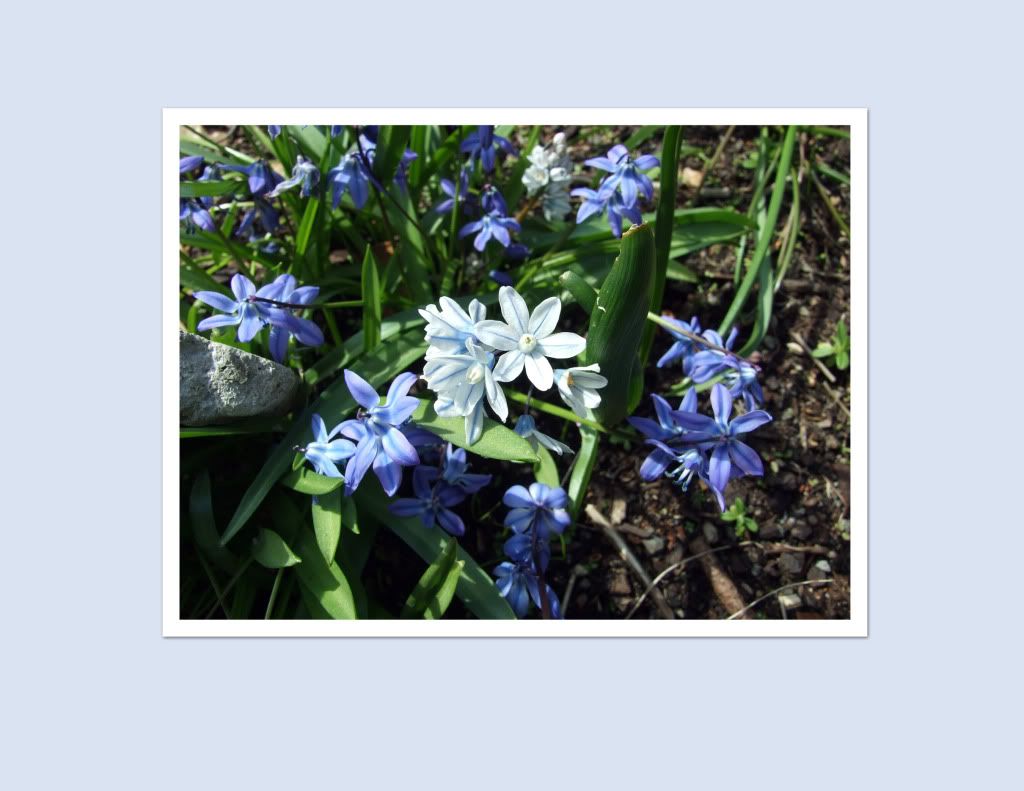 Later I had a stroll around my garden and realized that the blossom on the pear trees are opening! I wasn't the only one interested in that fact: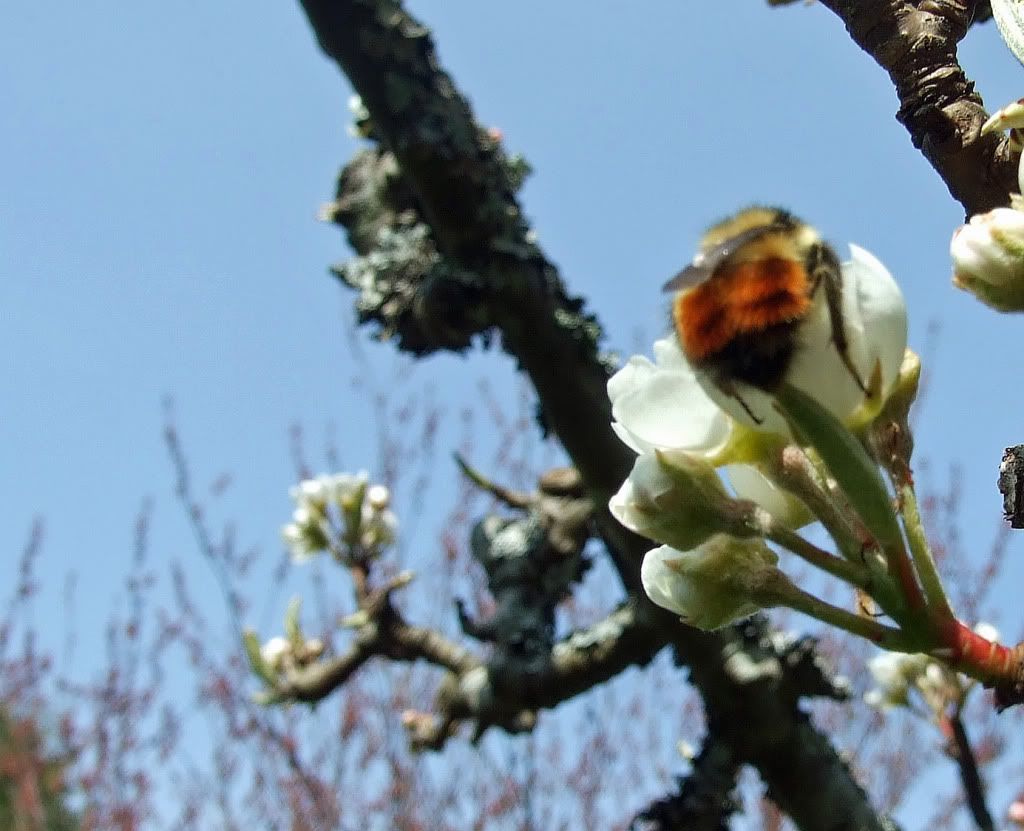 My tastebuds are remembering succulent cherries and divine pears! But no need to hurry Spring along ... I'm happy to enjoy the blossoms.
Yesterday, I drove north along the island highway and became aware of something else that reminded me of April ~ I'll be going back tomorrow to check again... in the meantime here's a glimpse ...