Just a quick post before I head to bed. It has been another strange day for weather, and has ended up snowing quite heavily this evening! I took the opportunity to enjoy the sight, turning off the lights between 8 and 9 p.m. for earth hour, and lit candles.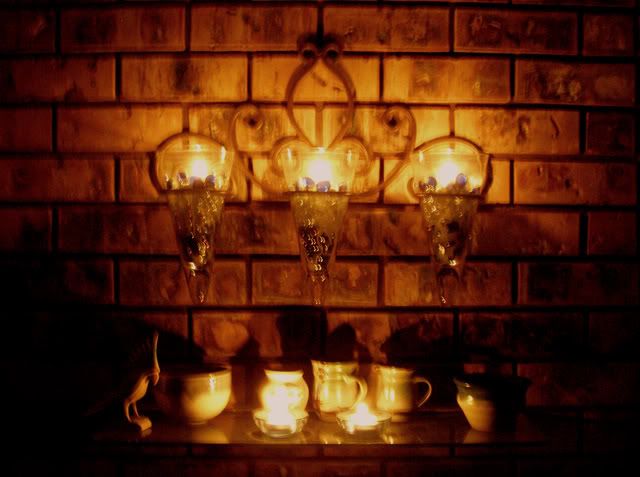 Later I listened to live streaming classical music through this URL
http://classicalwebcast.com/europe.htm
which included some favorite pieces, Beethoven's Moonlight Sonata, Rachmaninoff's Rhapsody on a Theme of Paganini, and Roderigo's Concierto de Aranjuez. What a lovely and relaxing end to the day.