The titles of the posts are nearly longer than the posts themselves ;)
Today ~ three photos ~
One more photo of the lights on the drive home last night.
Ladysmith
is known for its
Festival of lights
, so always magical to drive down their long main street this time of the year.
Today, the hummingbird asked me to pass along this message to
Elaine's
husband ~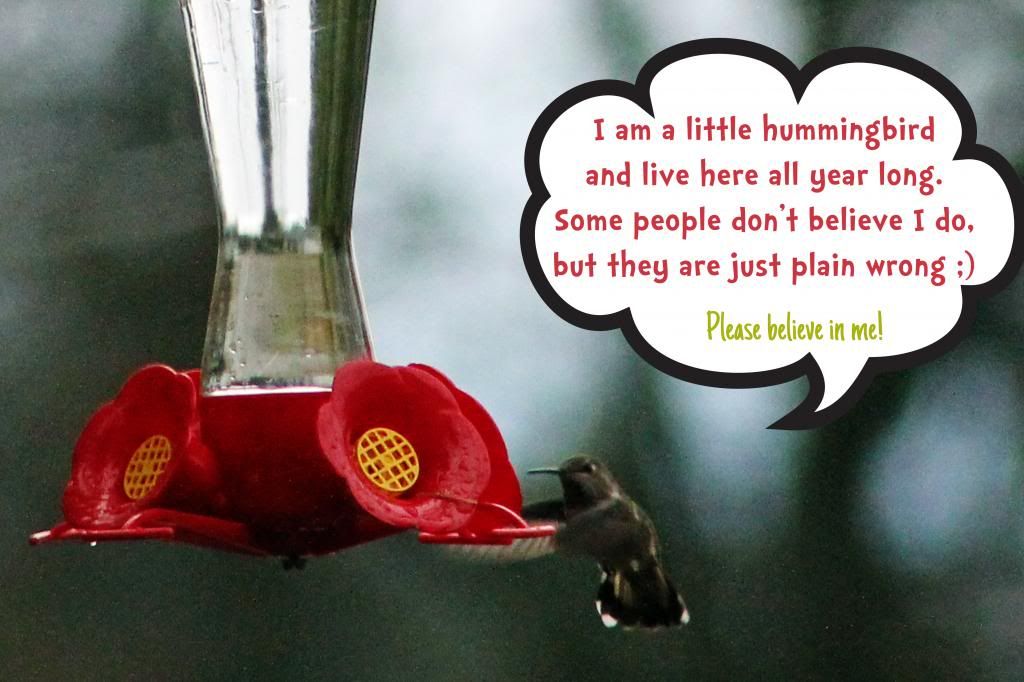 A glimpse of my un-embellished Belgian waffle in the waffle maker this morning :) It later glistened with maple syrup drizzle.
... had to get Friday the 13th off to a good start :)