Nature shared a small choir practicing Christmas music ~
I'll check back later on in December to see if and how the choir is improving.
What more can you bask for?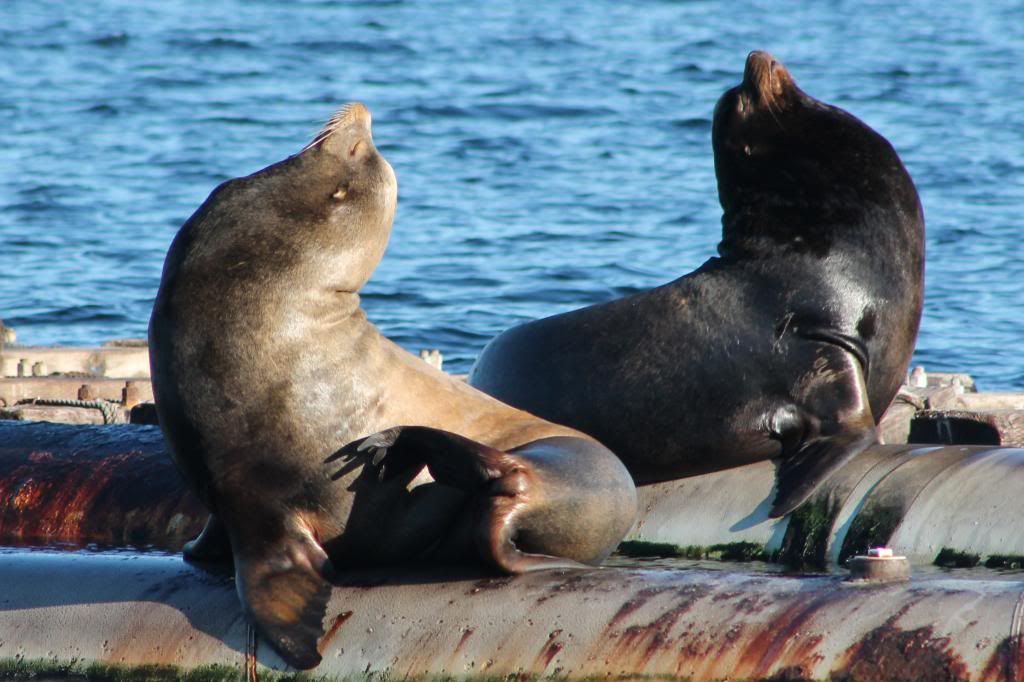 If you want to see how many sea lions can fit on these pontoons, click on
this link
to my February 24, 2013 post
and...
if you REALLY want to hear them, click
this link
from January 22, 2012, where they barked and basked cheek to cheek!
Oh, and a little clarification from a slightly miffed Stumpy Duck ~