Autumn is drifting in quite gently, under the cover of sea fog for the past two days. Blue skies preceded the fog, so I know they are hovering above the covering ;) The photo below has not been adjusted at all ~ that's how blue the sky has been!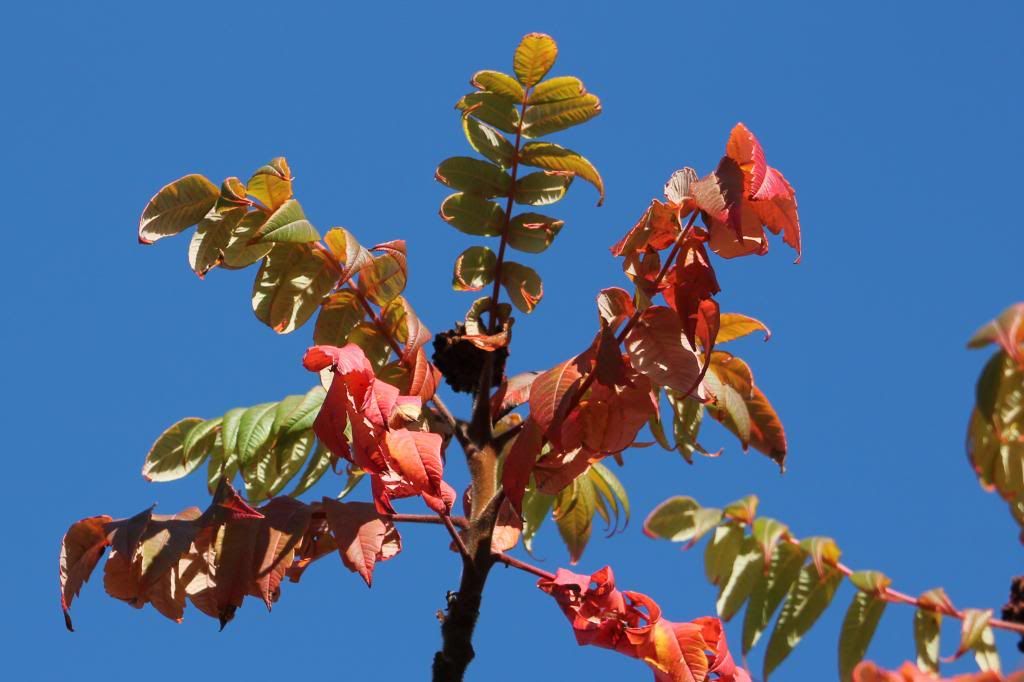 Awhile back, I mentioned taking photos of a rather large mushroom that I noticed when I was walking around the neighbourhood. The coin is 1" in diameter.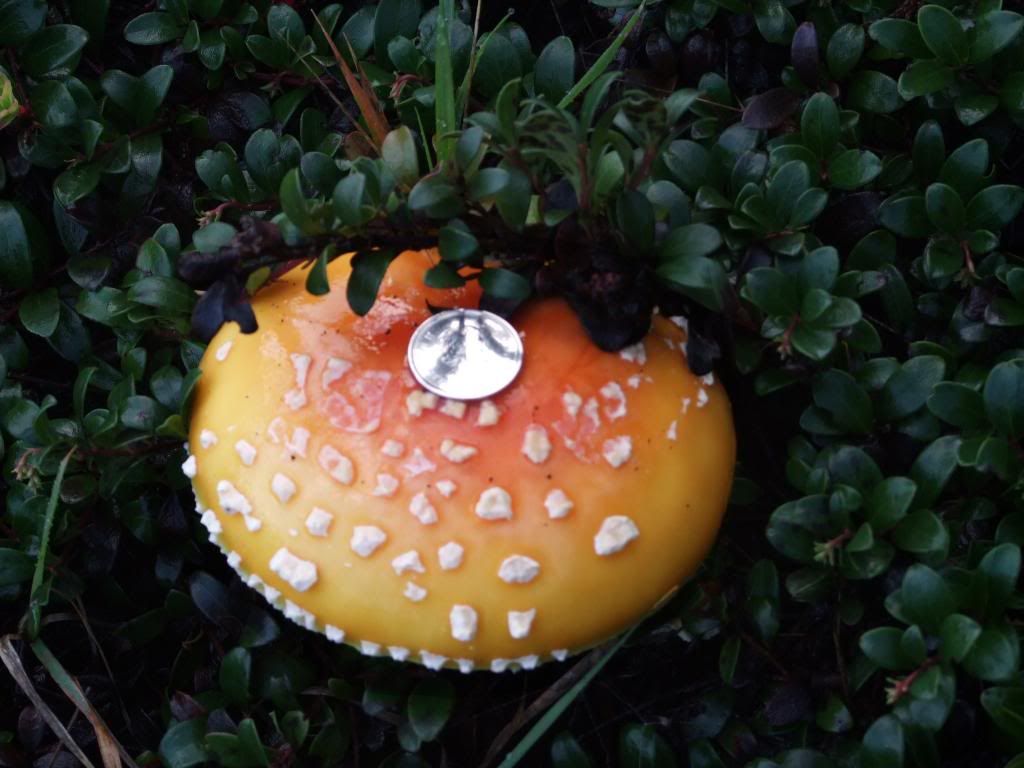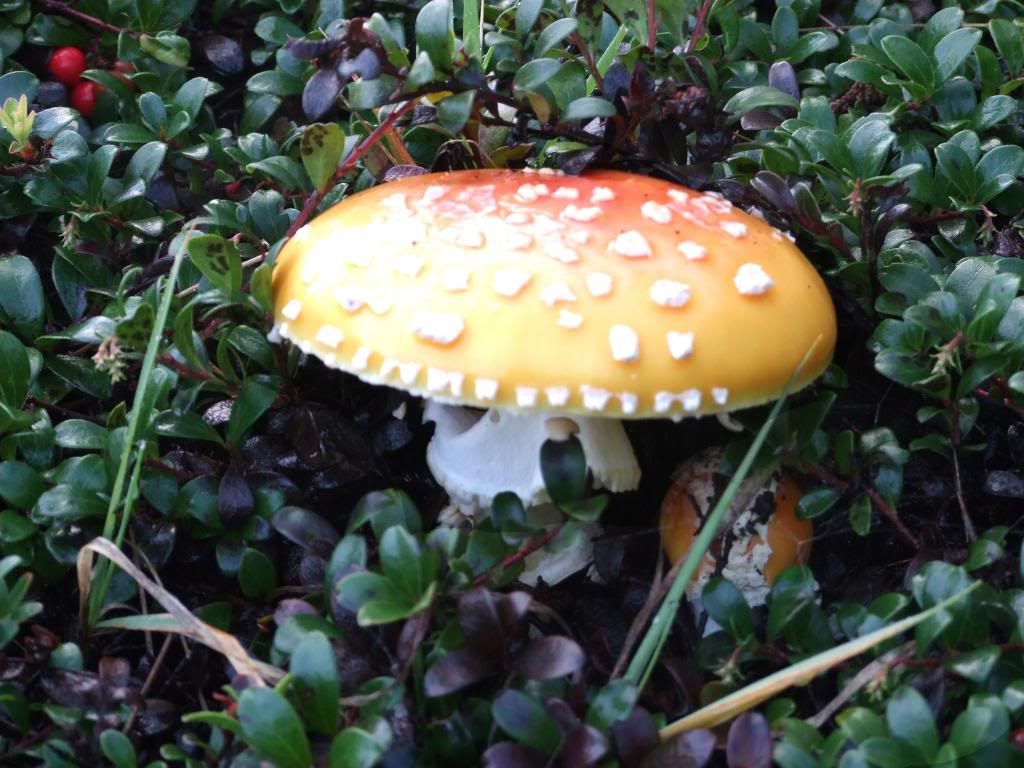 On the same walk, I came eye to eye with this face. Eeps!
We have had our share of rain, but it has been quite mild. The mountain had virtually no visible snow until recently when I spotted this wintry scene, giving a clue of what may be in store!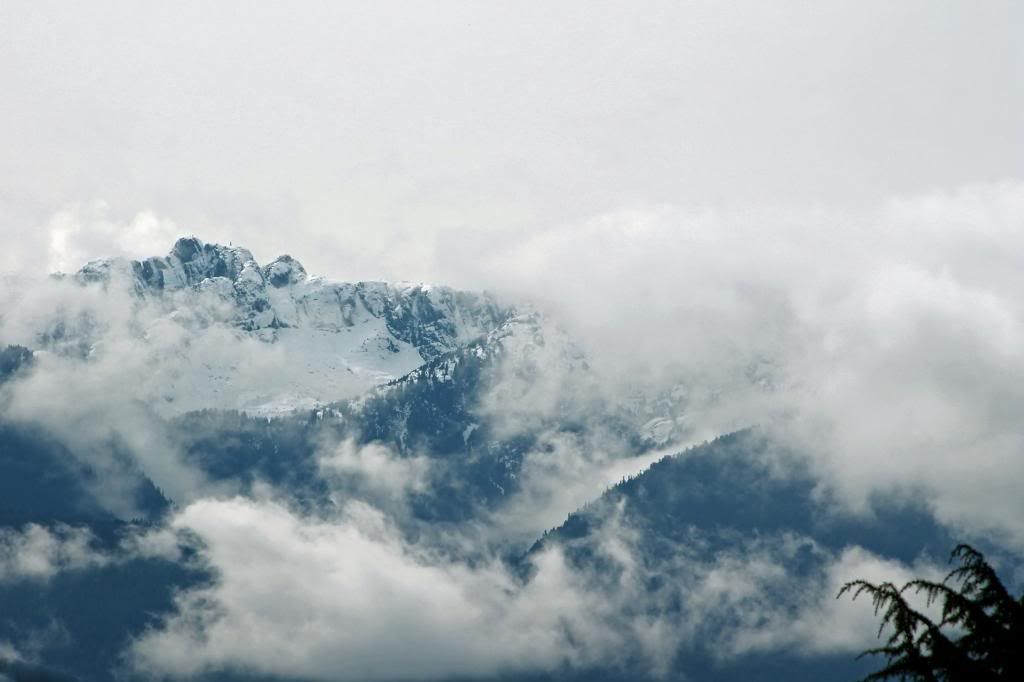 Another day, another location, but more misty magic ~
The salmon spawn has begun, and I have recently visited a few streams and fish hatcheries to see the salmon in action ~ first taking notice of the bear alert: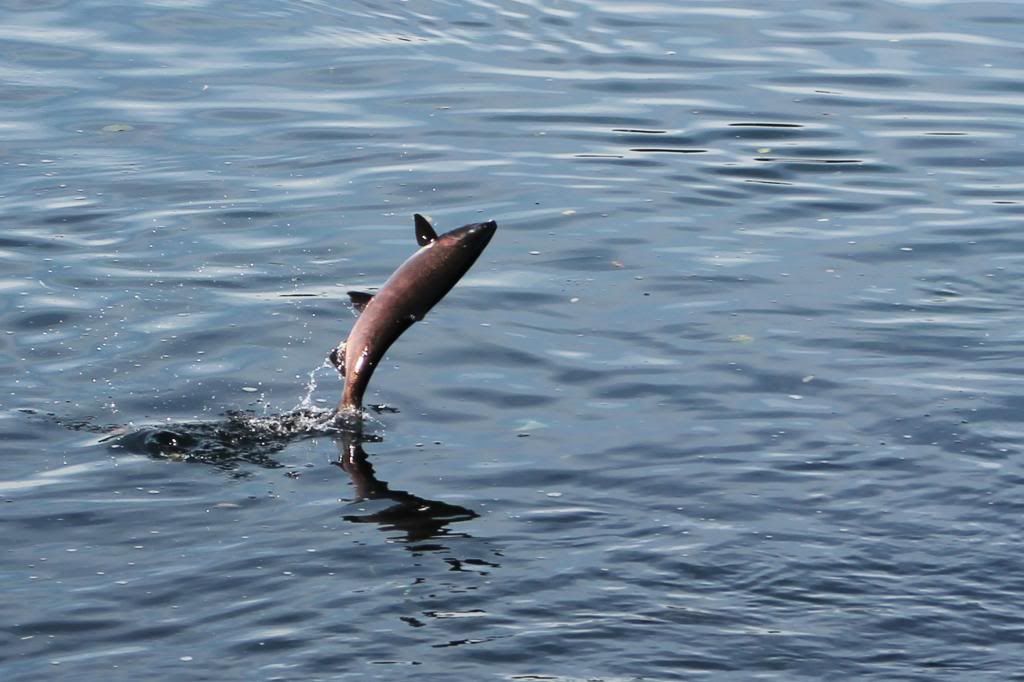 I also visited 'where the river meets the sea' and all seemed fairly calm ~ ducks basking on the 'fall-iage'...
a seagull splashing about ...
Maple leaves drifting down stream ...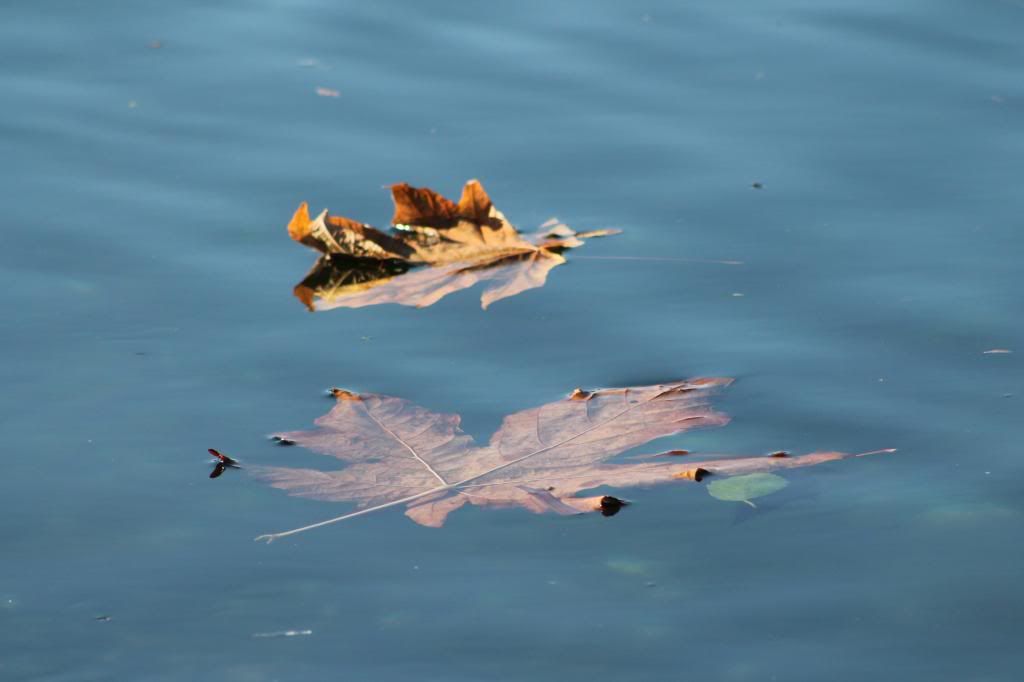 but just below the surface... ah yes, the cycle continues ~