Recently I drove down to Victoria to meet two of my sons who had been to a concert and were travelling back from Seattle on the Clipper. While I was visiting Victoria, I enjoyed an autumn walk through
Beacon Hill Park.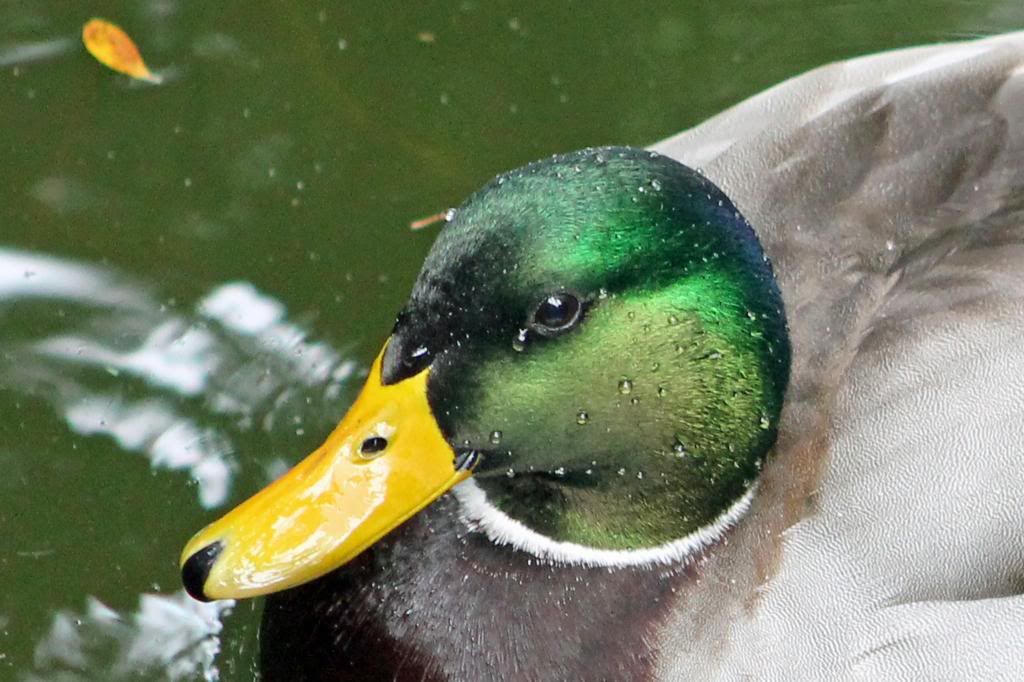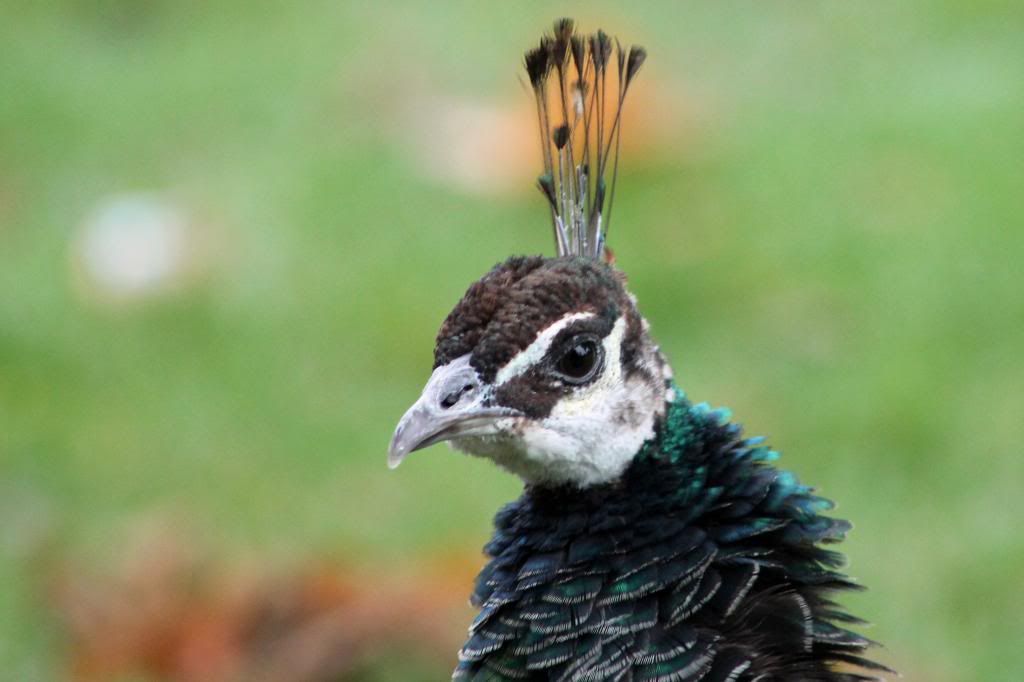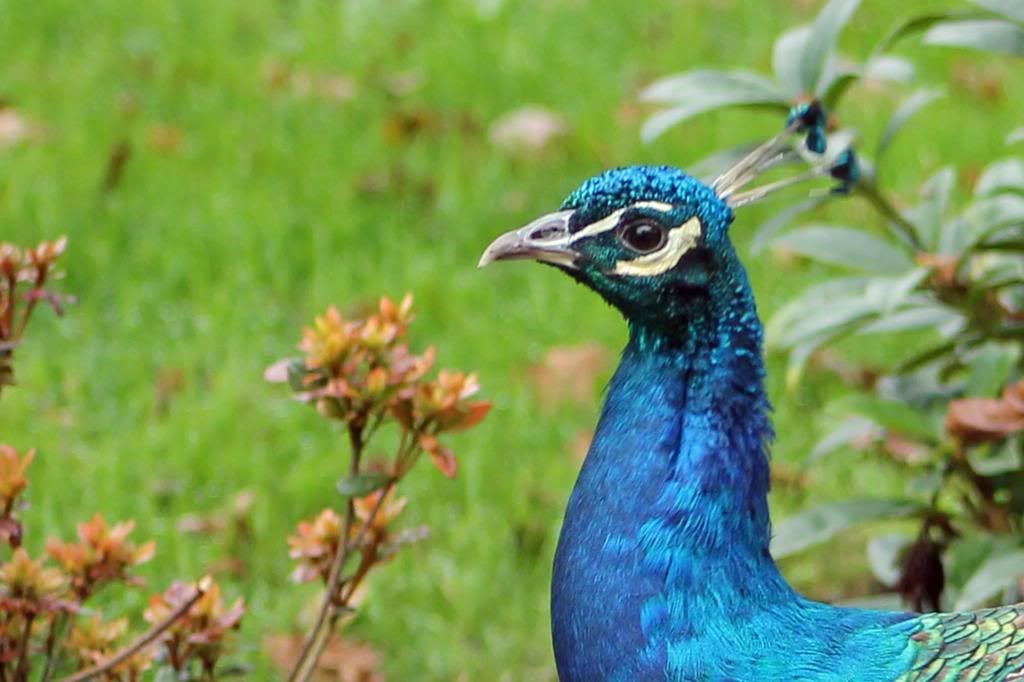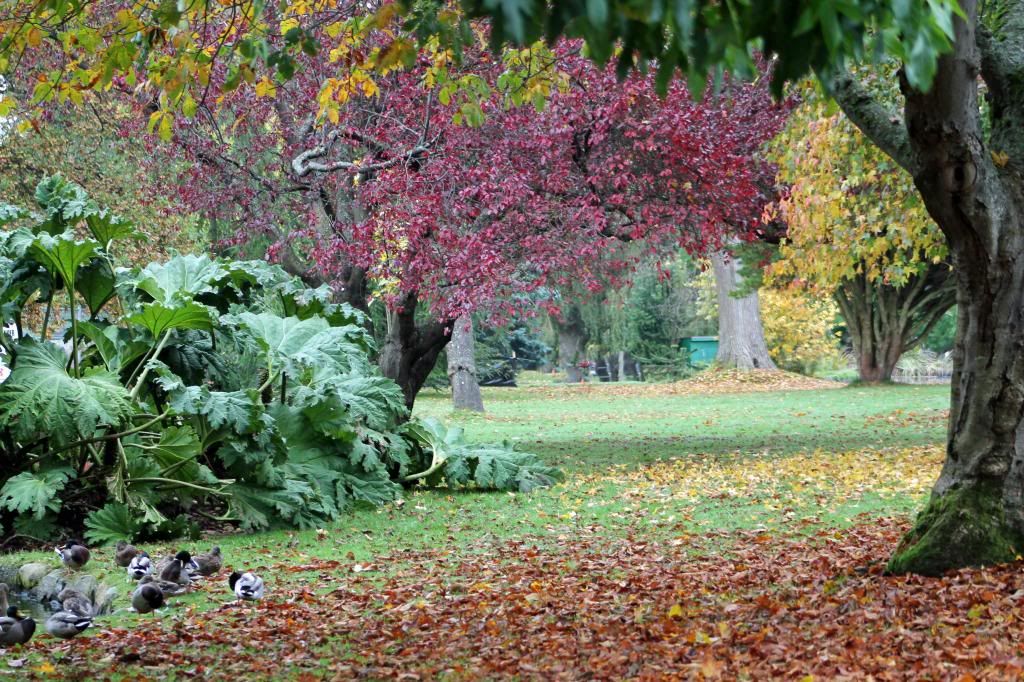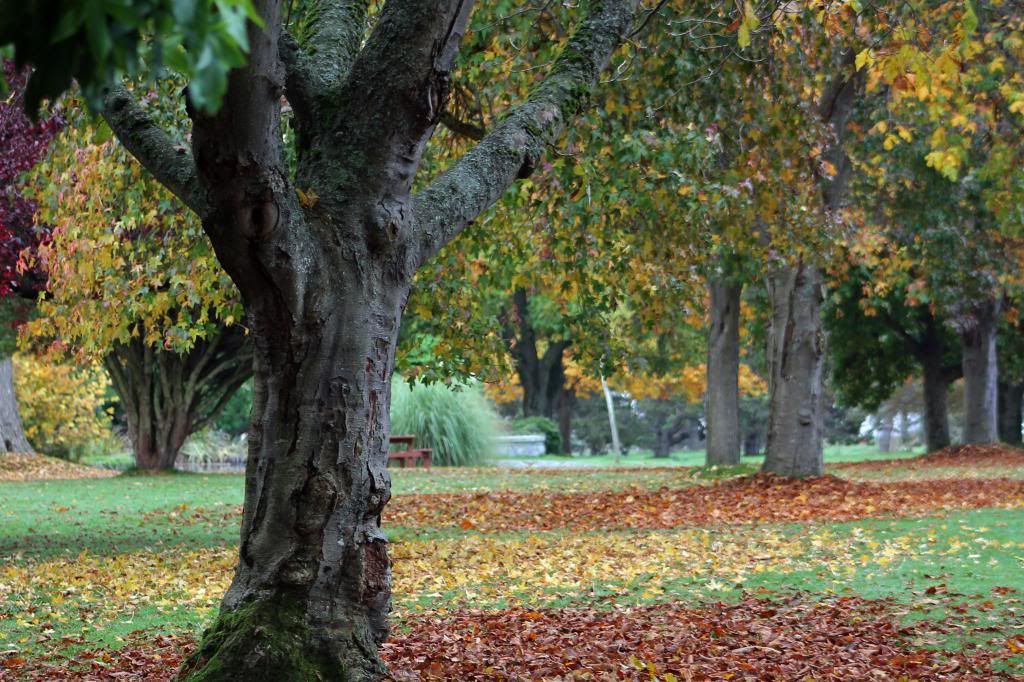 I checked the Children's Petting Zoo area thinking it would be the opportunity to check out the eyes of sheep to see how weird they are (something I've been trying to do since reading about it recently ;)) However, the animals were gone for the season, but the apologetic sign made me smile.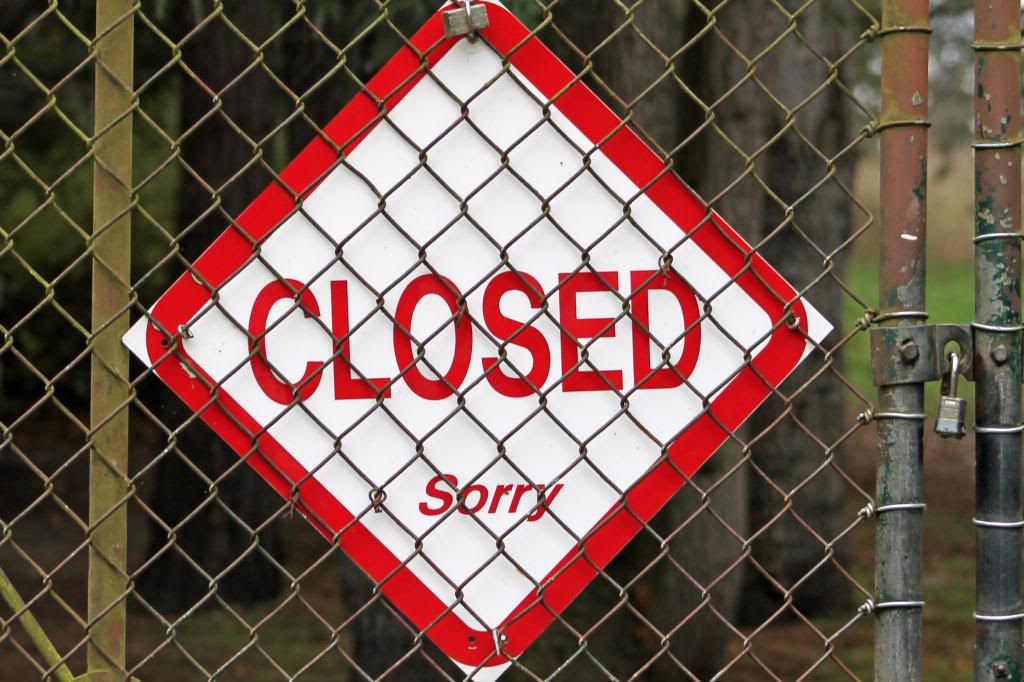 Once leaving the park, I headed to the Inner Harbour where I noticed the large
Greenpeace
vessel. Had I known it was open to the public, I would have ventured down to get on board!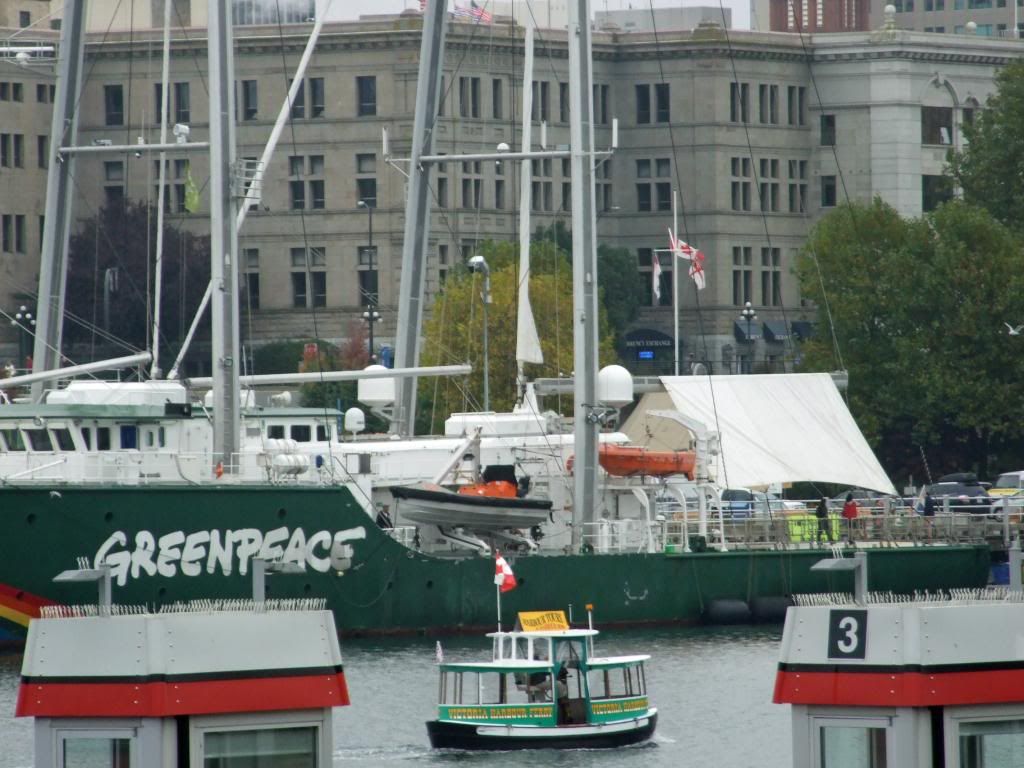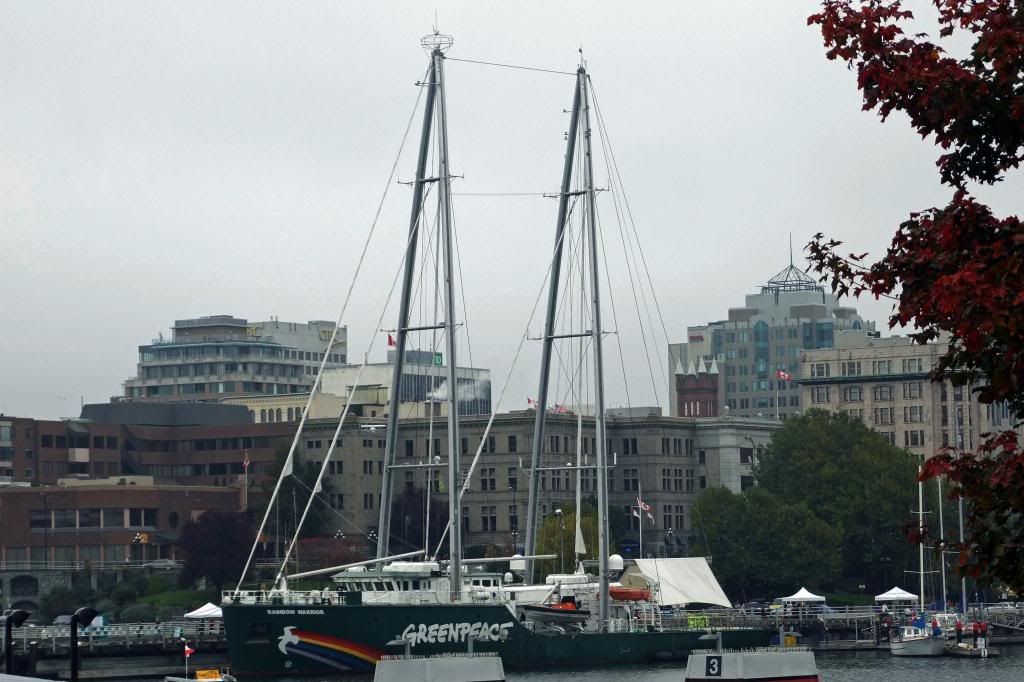 It's a busy harbour with docking facilities for the large Coho ferry that crosses to Port Angeles, USA, the Clipper that heads to Seattle, and numerous little ferry boats that putter around transporting people across the waterways.
Here's the famous
Fairmont Empress Hotel
~ too bad it was an overcast day, as it looks much better with a background of blue sky, as in the link!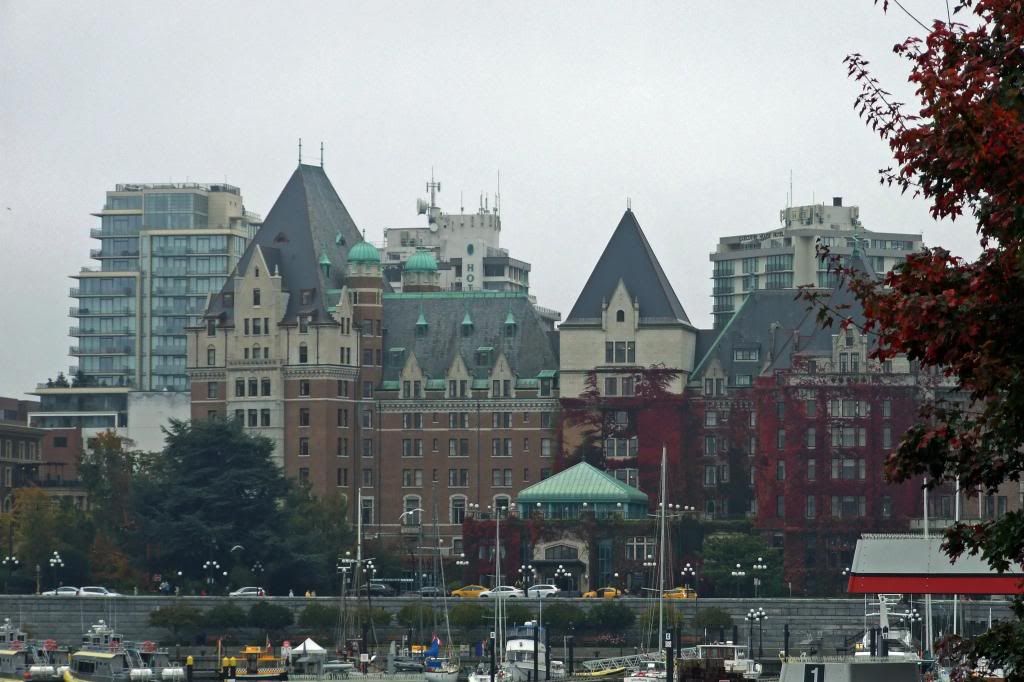 Clippity clop ~ Horse drawn carriages ready for tourists.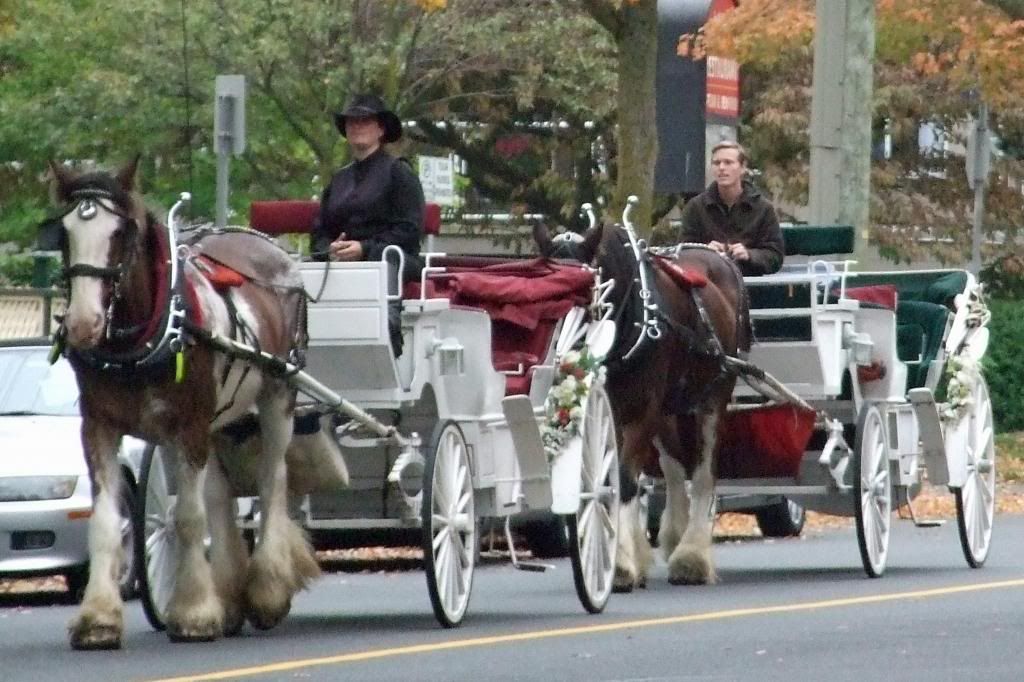 Shortly after the Coho Ferry departs, the Clipper arrives ~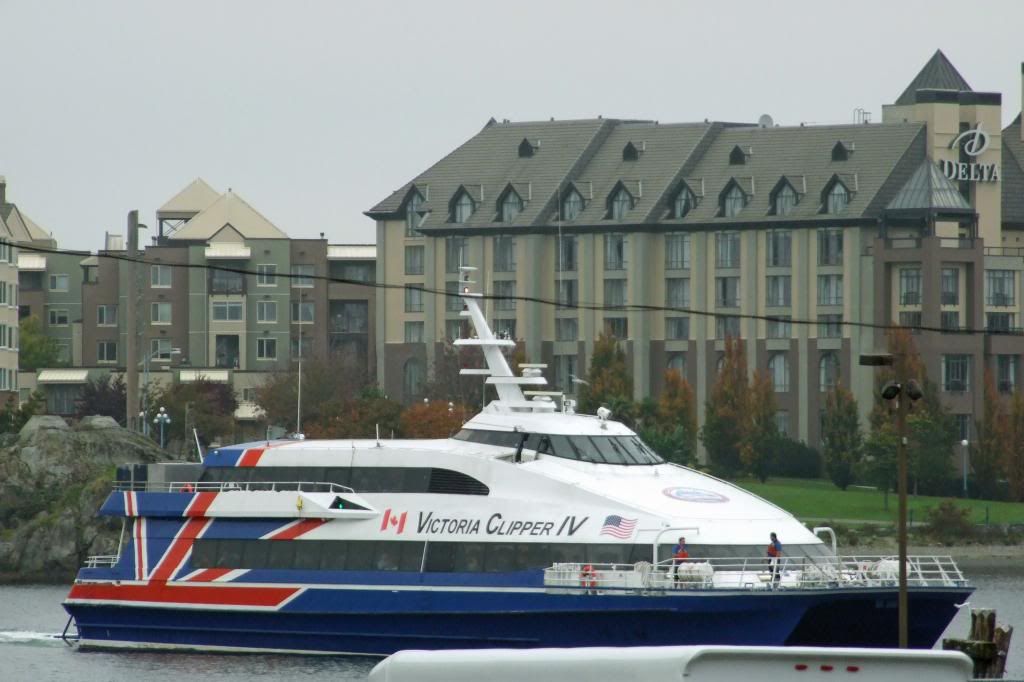 I always enjoy my visits to Victoria ~ a place I lived between the ages of 16 and 22!