As November comes to a close, when it rains down here at sea level, it snows up there at mountain level ~ the first snow.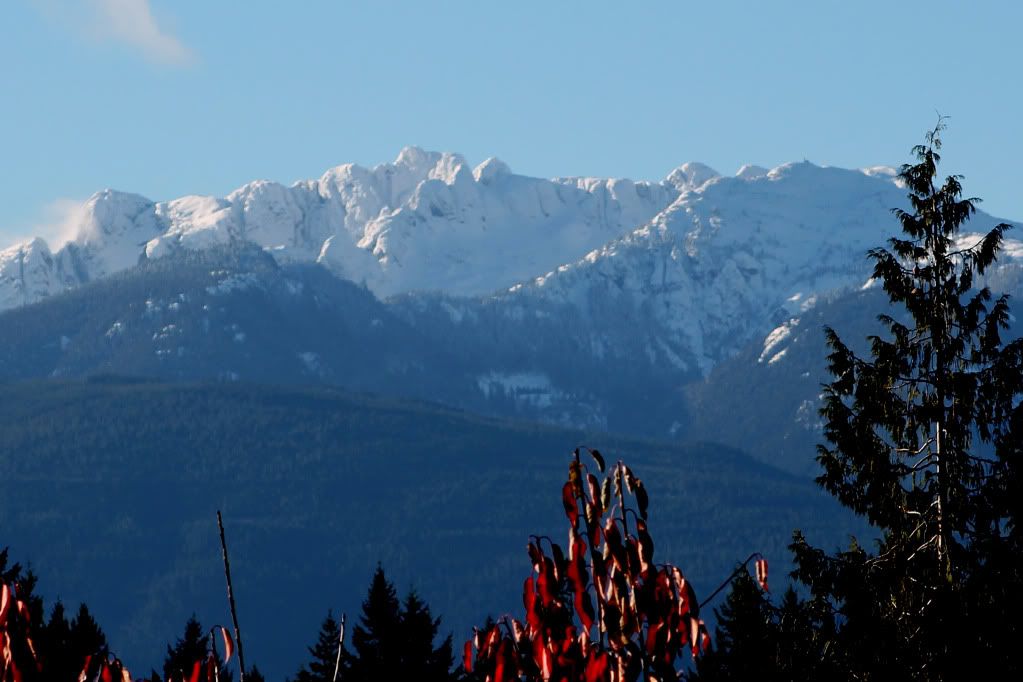 Today in between rain showers, I skedaddled to my favorite place. It was windy but mild. The waves were churning up all sorts of succulent morsels, much of it being caught amid the eelgrass, seaweed and whatever else accumulates along the shoreline.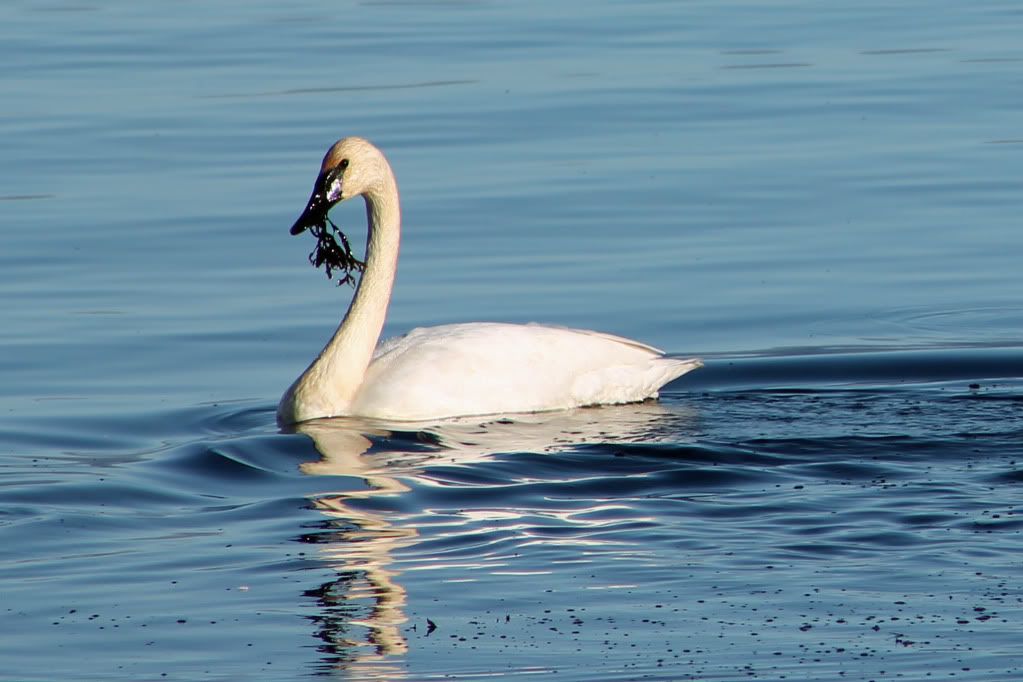 A plethera of pinnipeds ;)
Seagulls were shrieking together over salmon bits and bones. Can you see the salmon bones?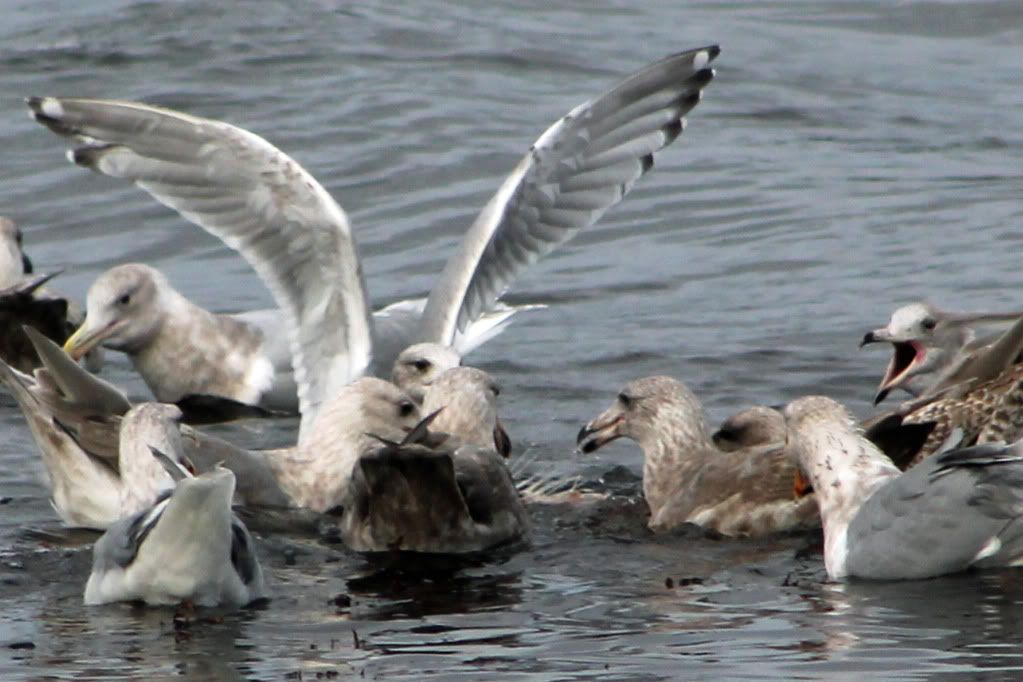 Eagles everywhere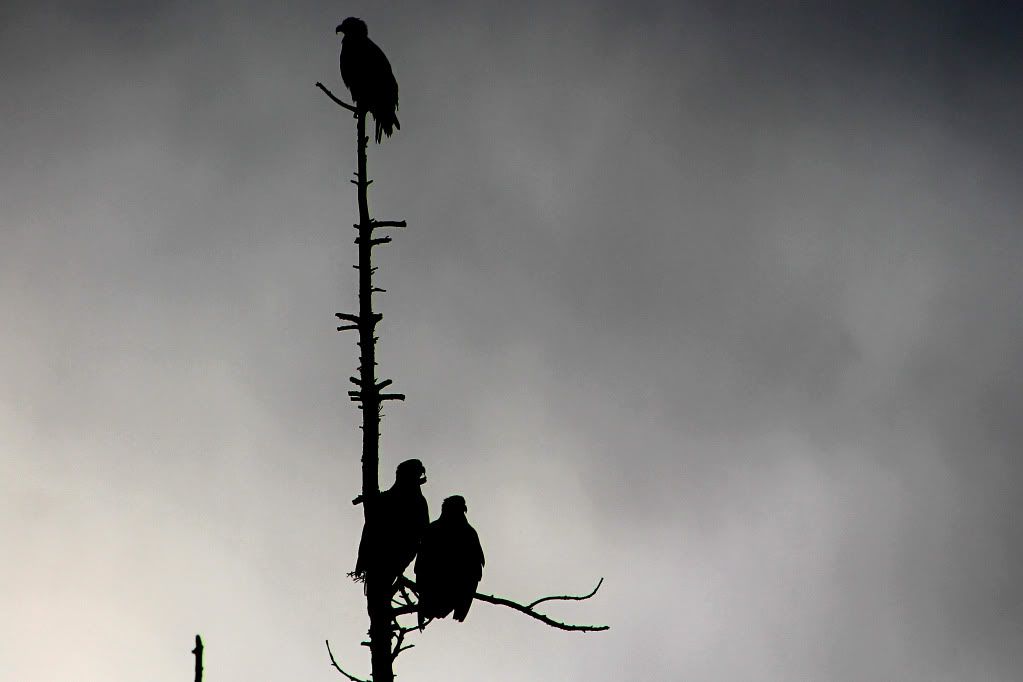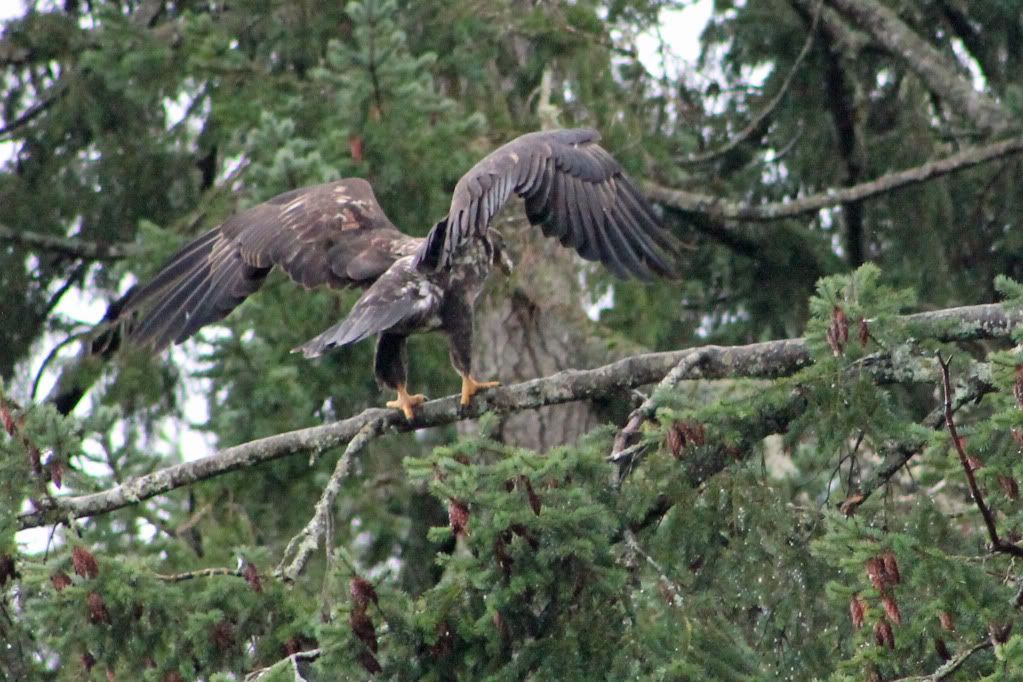 A myriad of eagles flying overhead:
... perhaps keeping eagle eyes on this youngster. See the white feathers showing through?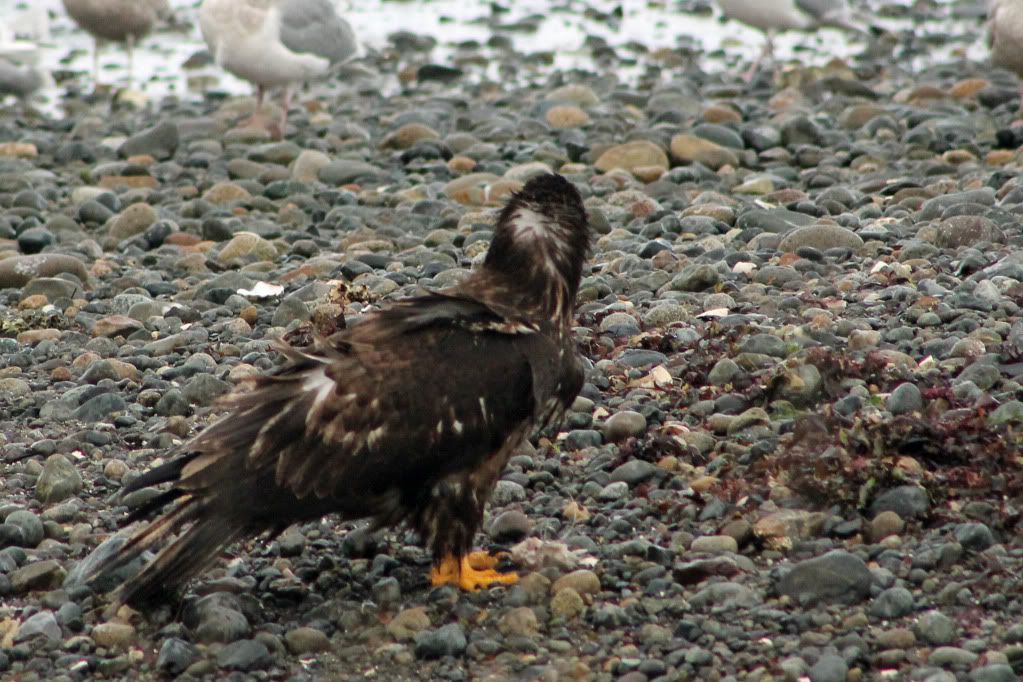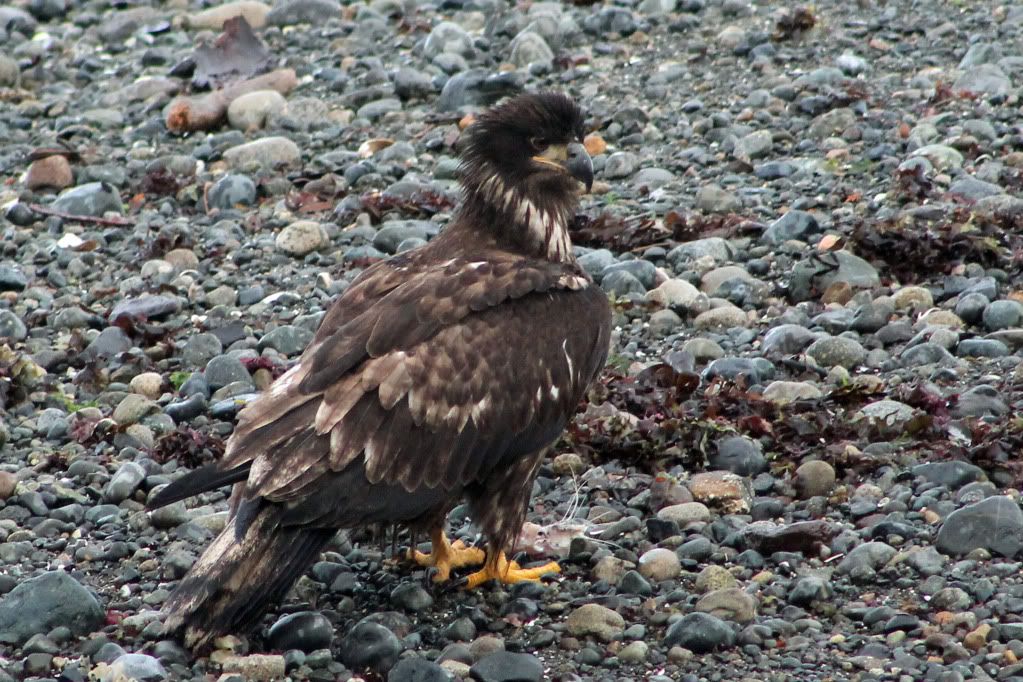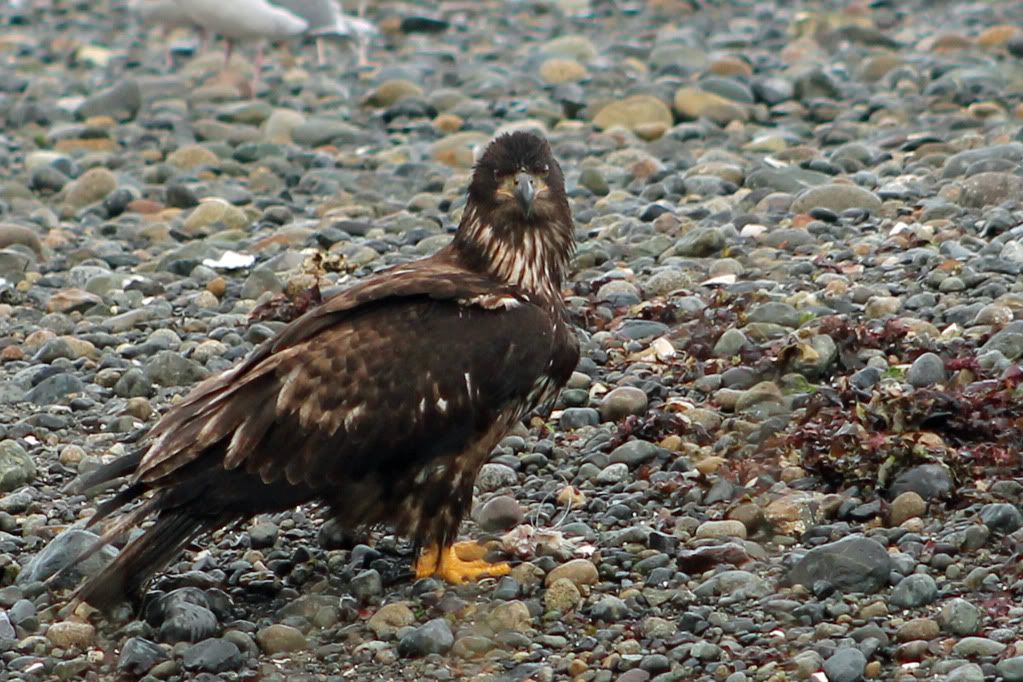 Oops, sorry to interrupt...Keep Calm and

Carrion