Inspired by the photos of Wimsey and his antics described on
Nikki's blog
~ a mystery is solved.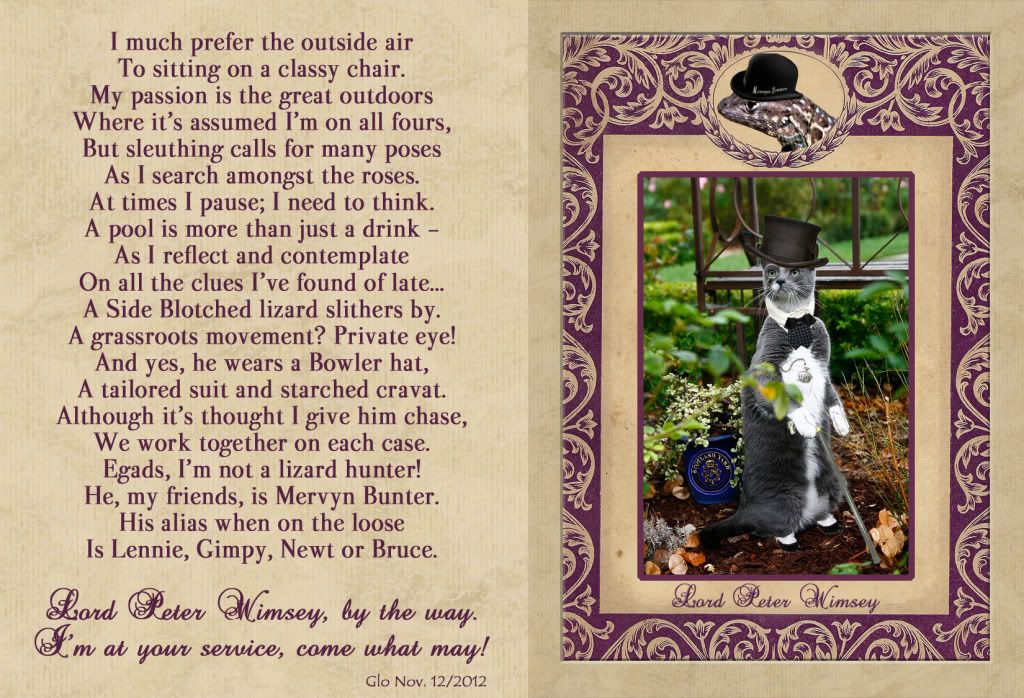 A closer look and links:
Can you find at least eight additional props?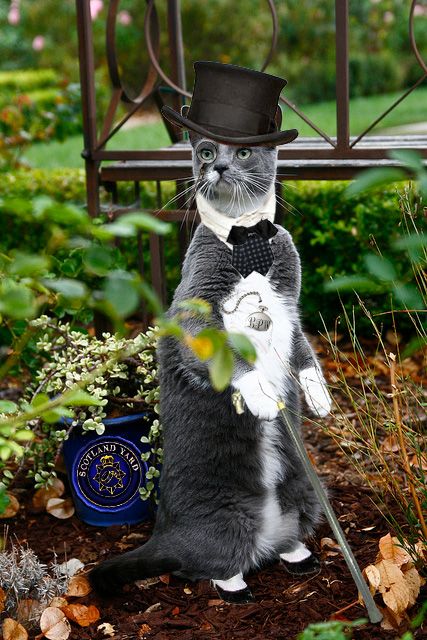 I much prefer the outside air
My passion is the great outdoors
Where it's assumed I'm on all fours,
But sleuthing calls for many poses
As I search amongst the roses.
At times I pause; I need to think.
A pool is more than just a drink -
As I reflect and contemplate
On all the clues I've found of late...
A grassroots movement? Private eye!
And yes, he wears a Bowler hat,
A tailored suit and starched cravat.
Although it's thought I give him chase,
We work together on each case.
Egads, I'm not a lizard hunter!
His alias when on the loose
Is Lennie, Gimpy, Newt or Bruce.
I'm at your service, come what may.