A couple of days ago, a peek-a-boo action caught my eye on a utility pole down the road. I figured it was a couple of woodpeckers, and sure enough two red topped pileated woodpeckers were tapping away on each side of the pole. The males have a red moustache, but I couldn't tell if they were a male/female combination since they were so far away. Perhaps they were wearing Santa hats and sending ho ho ho messages down the line :)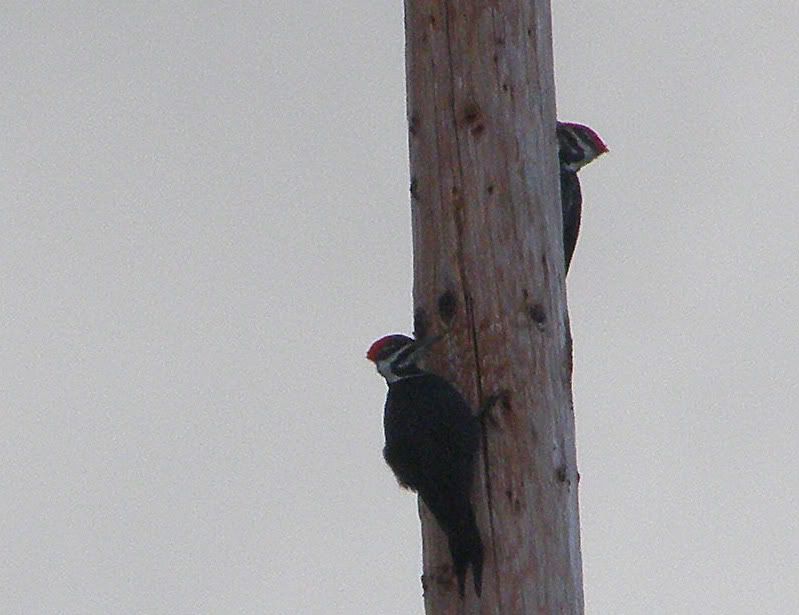 The next day was quite bright and sunny, so I caught a snap or two out of the car window on my way into town.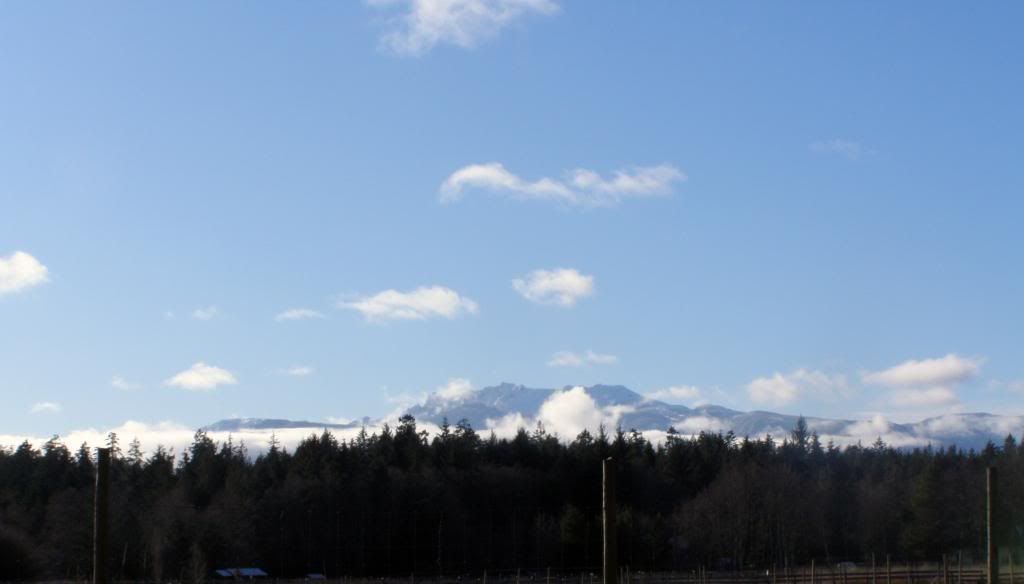 This Christmas, unlike last one, we have no snow, temps. around 4 or 5 C, and fairly clear and bright.
I picked up my turkey from my friends at the farm, and it will be stuffed and cooked tomorrow in readiness for my sons to devour it over the next 3 days.
Wishing you all a very Merry Christmas and hopefully will have time to take some photos during the next day or two!