My birthday continued to be wonderful with a lovely meal with friends at Mahle House and the presentation of a beautiful bouquet.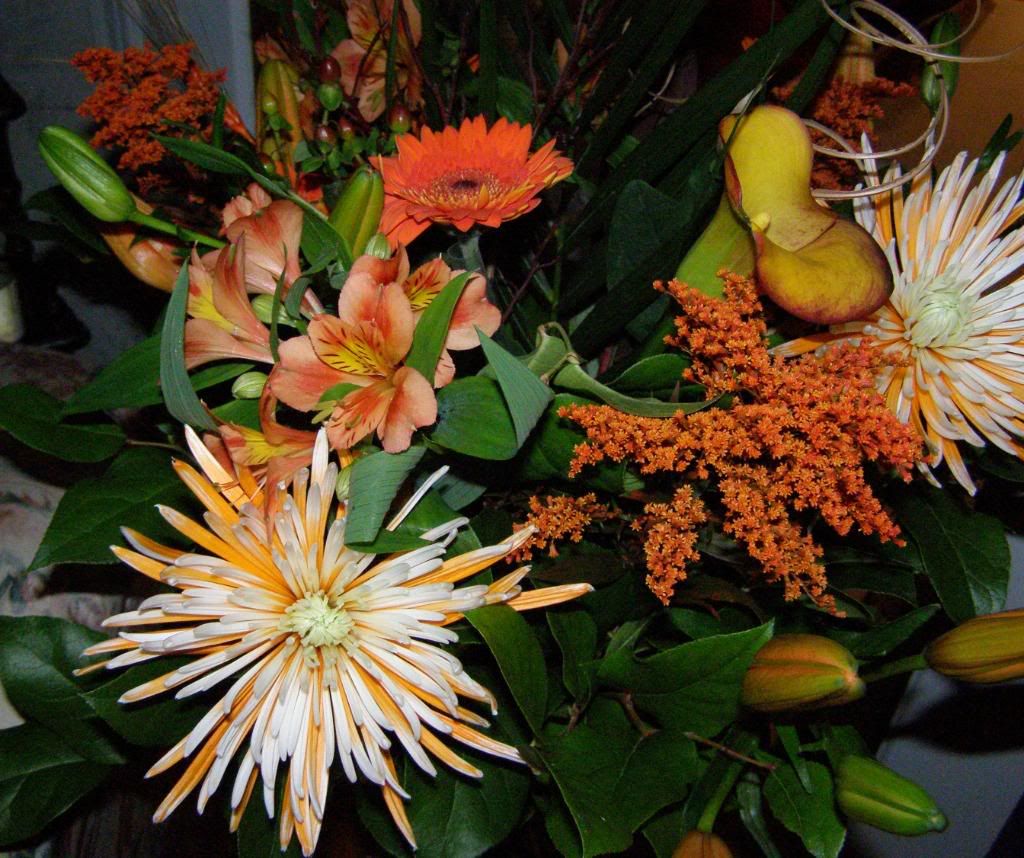 On the morning of my birthday I drove to where the river meets the sea because it's becoming that time of the year when some of the salmon spawn.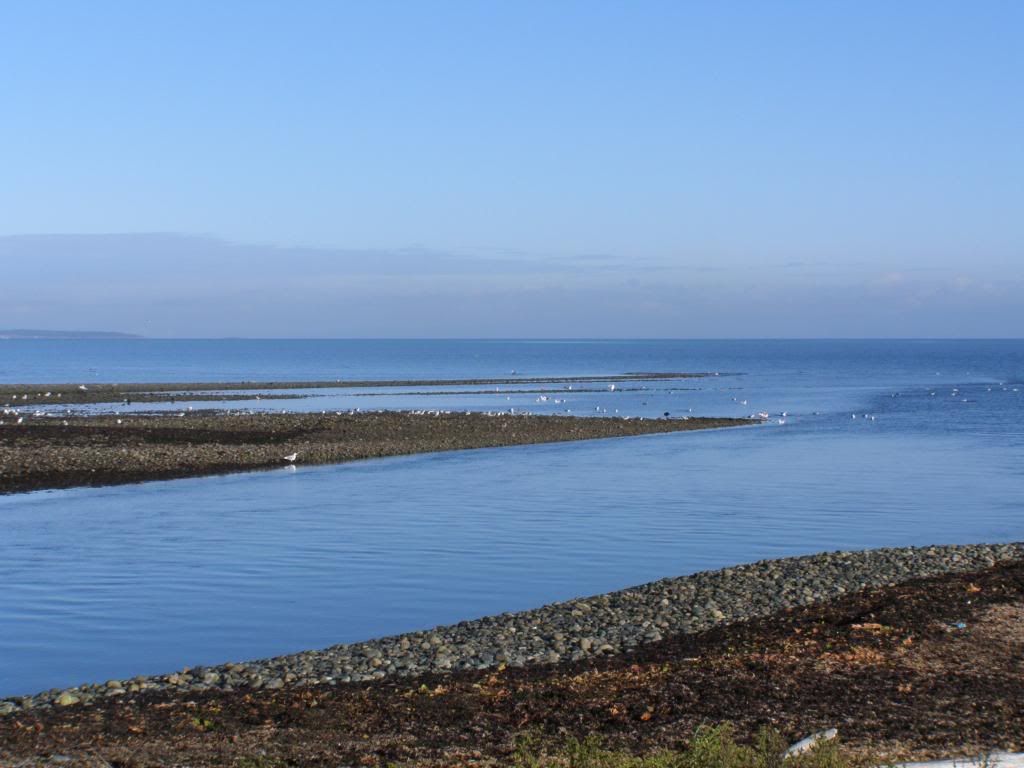 Although I didn't see any fish, a gaggle of Canada geese and many active gulls were enjoying the bright blue day.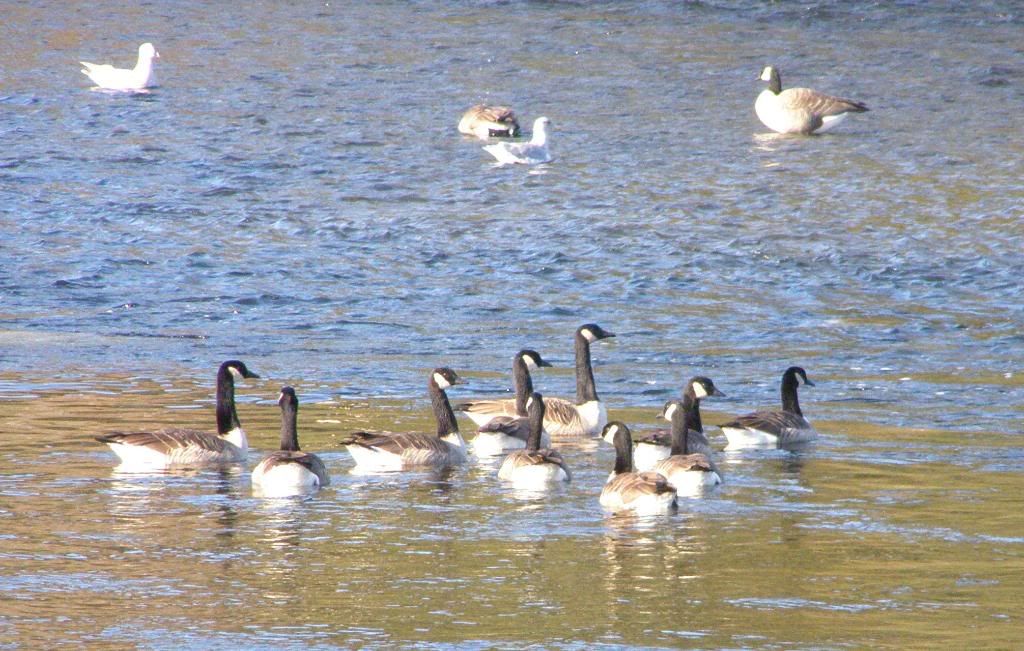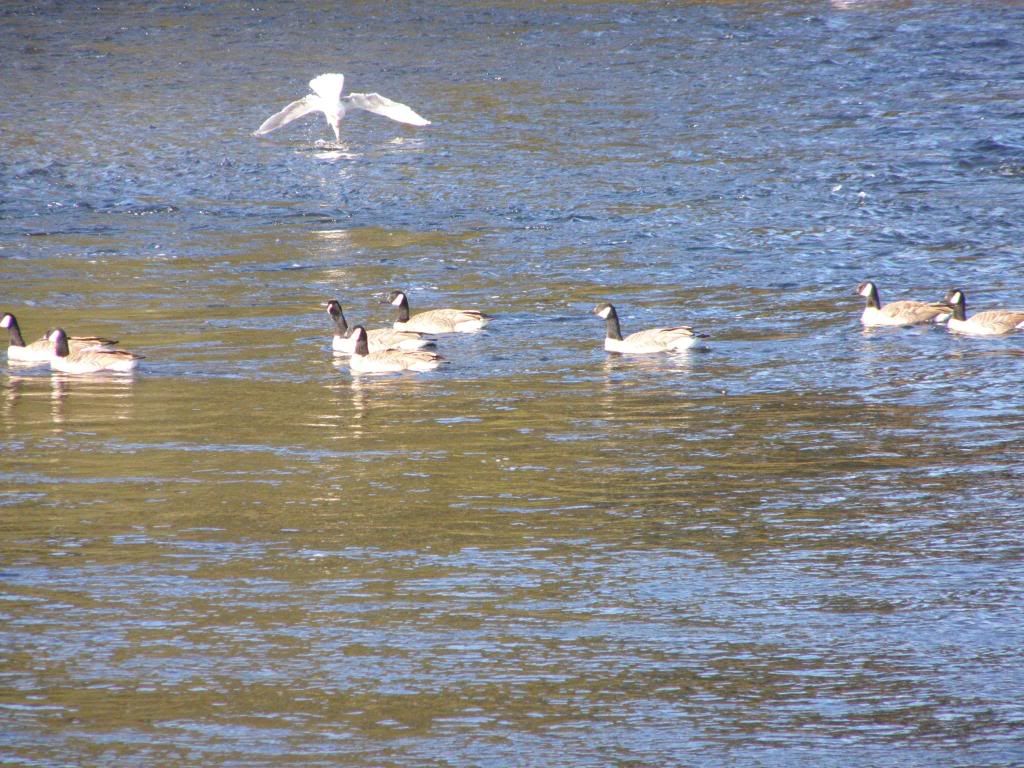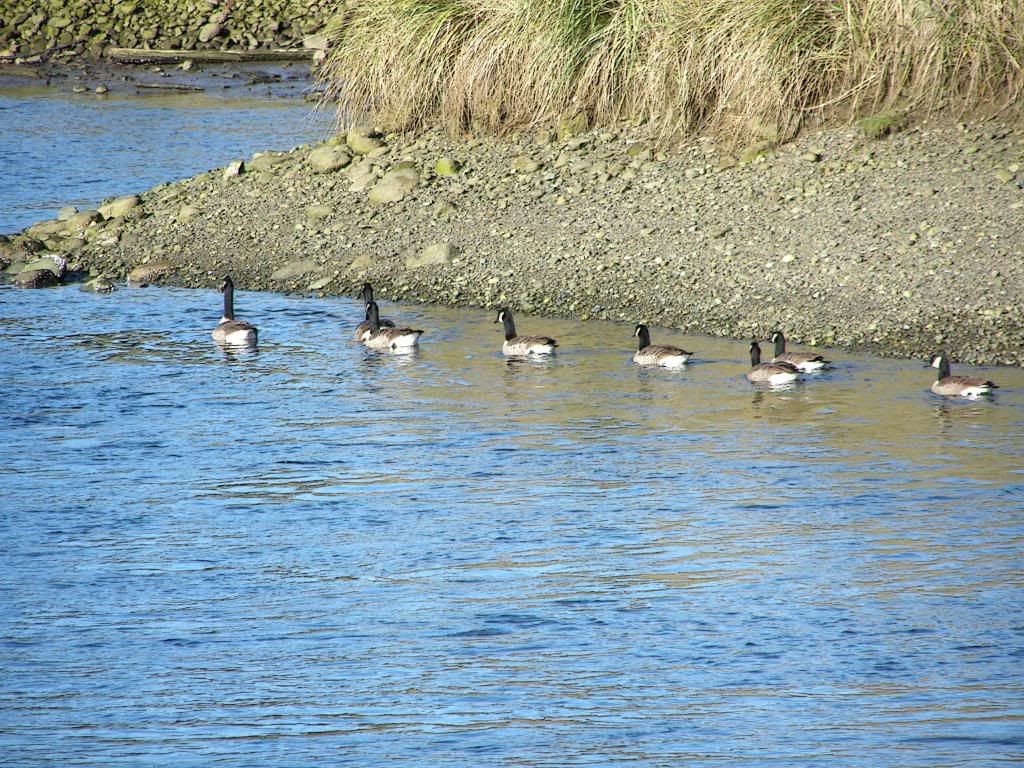 A beautiful heart rock, about four inches in width, caught my eye ~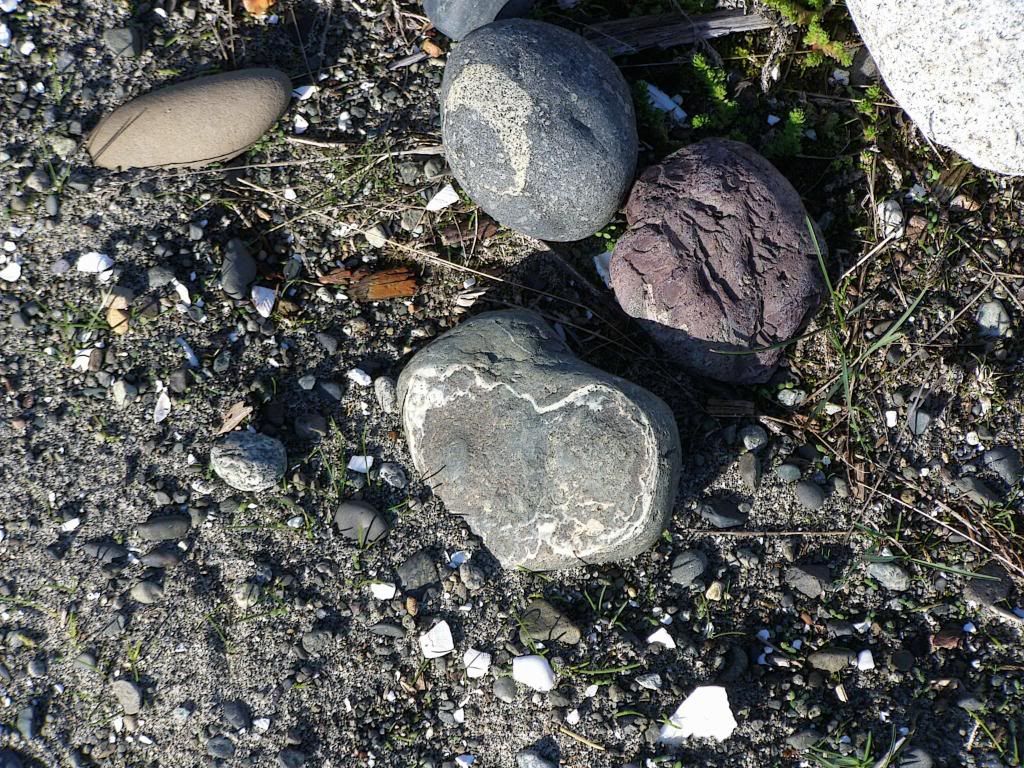 One birthday gift was a card from one of my sons offering me "free pruning"! Last Friday he phoned to ask if I'd been out in the back garden, and I said that I hadn't even gone out that way all week. He suggested I take a look, which I did. He had put a lovely golden plum tree out there when he came for my birthday, and was assuming I'd find it! I love golden plums! I'm getting quite the orchard. Anyway, he came over on Saturday and by the time he was finished pruning, we had a stack of limbs and branches piled up at the front. The city chipper truck comes by on November 16, so hopefully it will all disappear. We also planted the golden plum tree. He stayed overnight and I treated him to a yummy breakfast at a nearly restaurant before he headed back home. A super helpful birthday gift ~ we had a productive and very enjoyable time working together.
Autumn is showing off her red dresses which look quite spectacular in the sunshine
.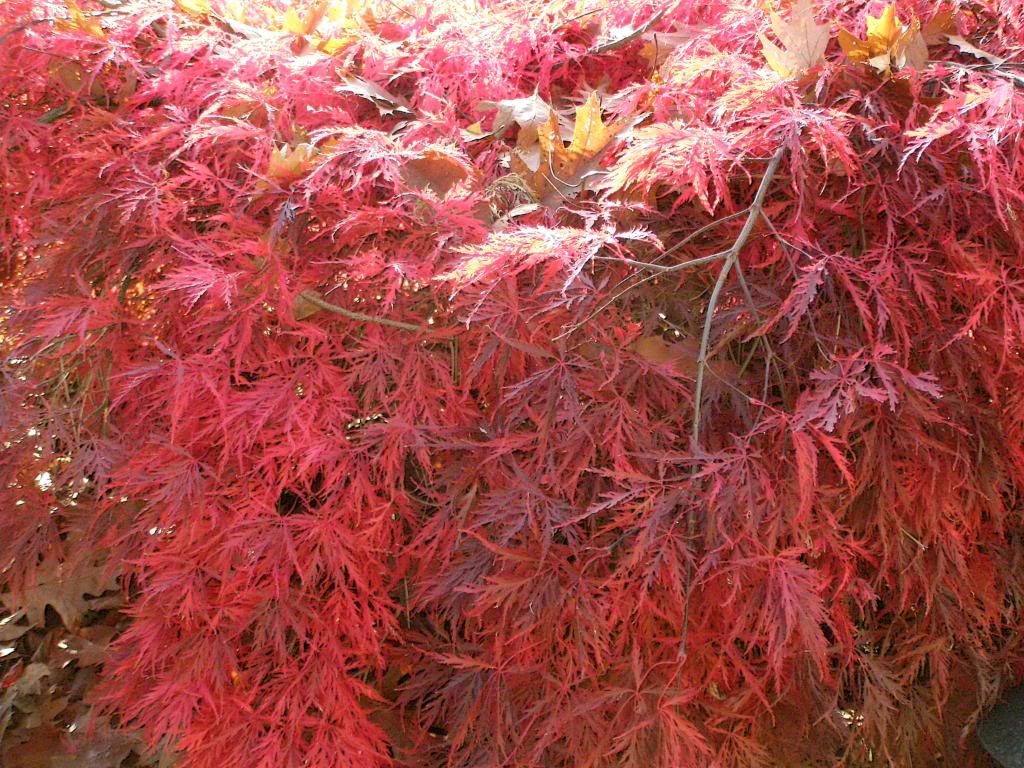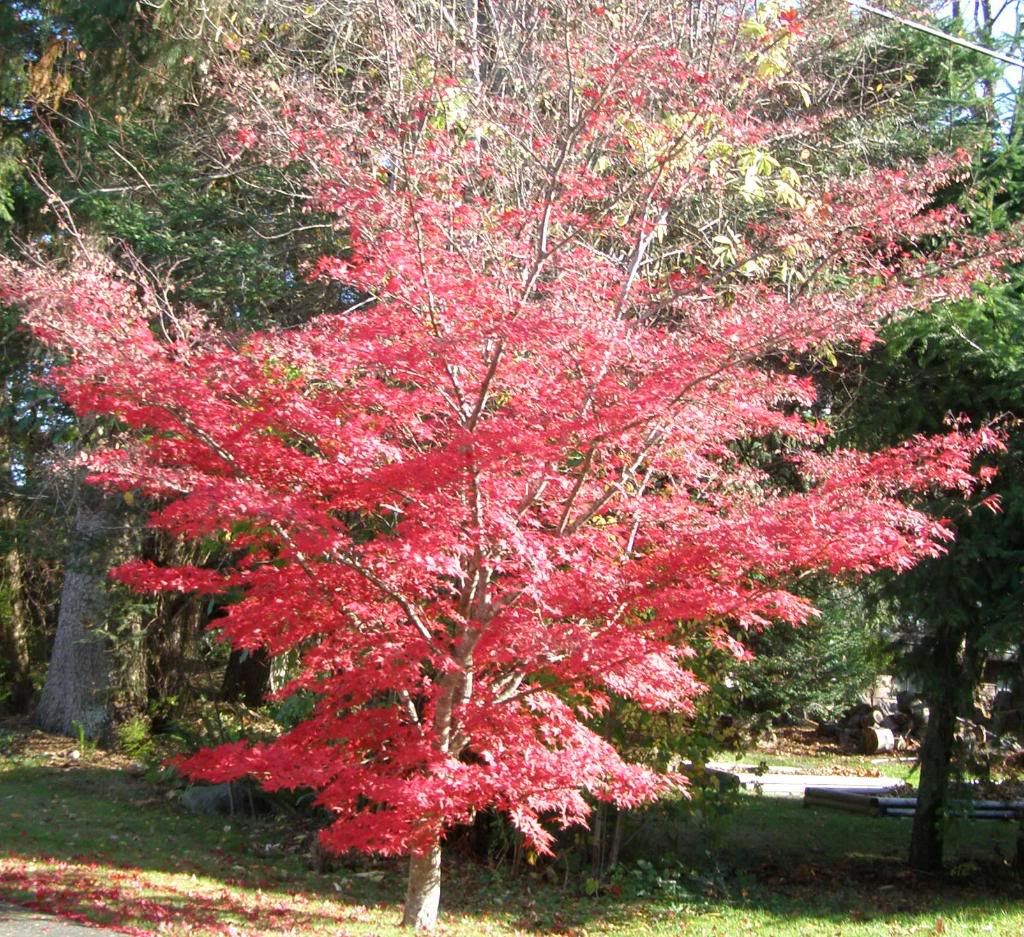 We have had such a mixture of blustery weather with blue sky and sunshine valiantly attempting to make appearances when possible. Clouds and sunshine trail across the sky and gather to grace the mountains overlooking the sea.