I awoke to the radio announcer exclaiming that he had just seen a glorious sight! As the sun was rising, a rainbow appeared over it! Wonderful, I thought as I jumped out of bed ready for my run around the block!
But just a minute ~ what was that racket?
Well, the rainbow must have shot its arrow, and punctured a cloud, because it was bucketing down! Plan B. No running around the block in a rainstorm on the first day of school for the children. I didn't want to be a drowned rat before I'd even started the day, or end up slithering off the slick road, etc. In other words, I decided to forget the run and get on with breakfast!
On my way to work, the rain stopped, and out came the sun. It was a busy day, with children reacquainting themselves with their friends, and settling into their classrooms. My, how they have grown in two months!
When I got home, I went for a walk to the beach to get some exercise and fresh sea air ~ at least I thought it was going to be fresh sea air! (Possibly more on that, later!)
I took these photos the other day, and thought they exemplified the beginning of school ~ sunshiny faces and busy bees!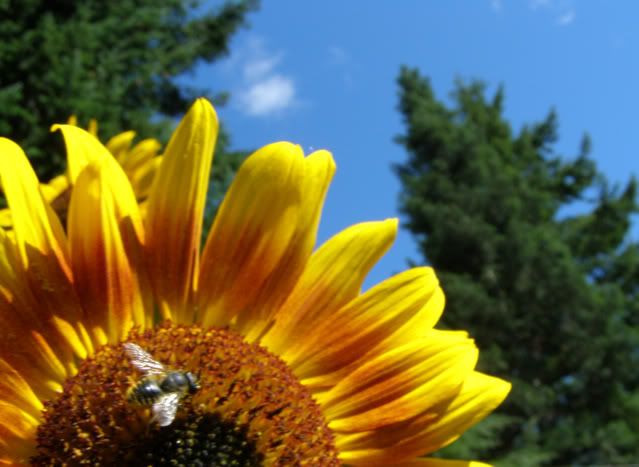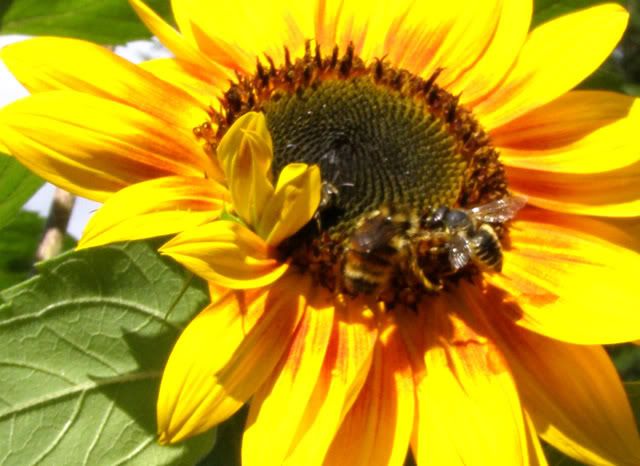 What can you see in this cloud photo? It was moo-ving quite quickly ;)