Enjoying beautiful weather here and I have taken so many photos...I really need to post more! If you wish to receive notice of when there is a new post, you can enter your email into the section at the top of my blog Thank you :)
Here are just a few recent photos :)
I caught a flash of coloured feathers as a hummingbird came in for a landing. It had an iridescent
Gorget
that glistened in the sun, but unfortunately I was unsuccessful in capturing it in a photo. This seems to have the characteristics of a
Rufous Hummingbird.
We have two types... Rufous and
Anna Hummingbird
(they sound like a couple of married folk ;)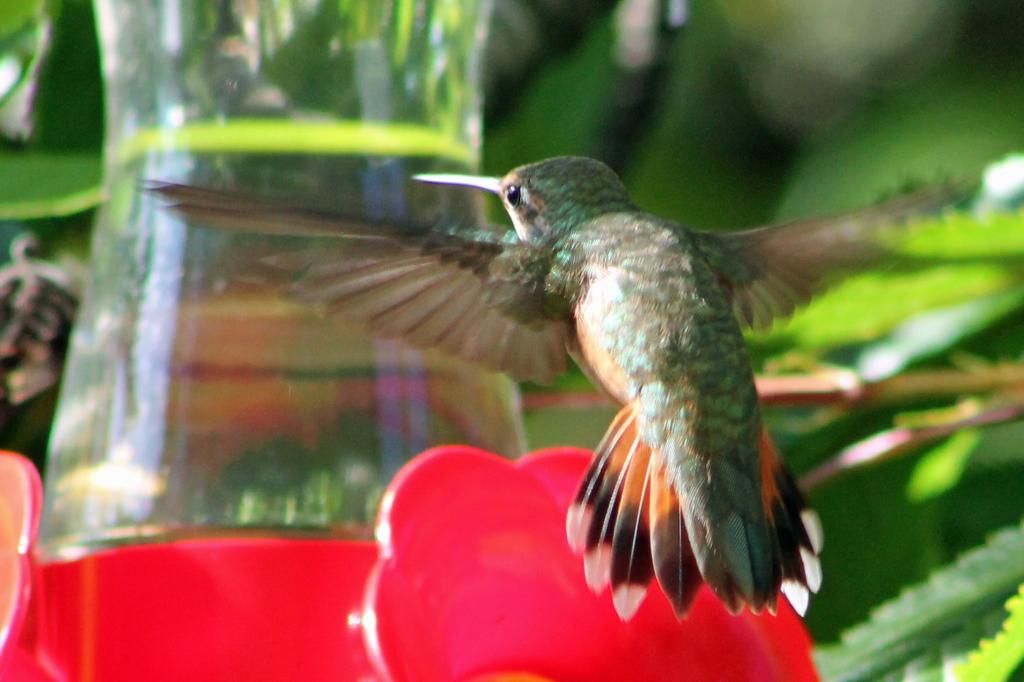 Usually they look sleek when perched, so I was amazed to glimpse the orange and black feathers with white tips.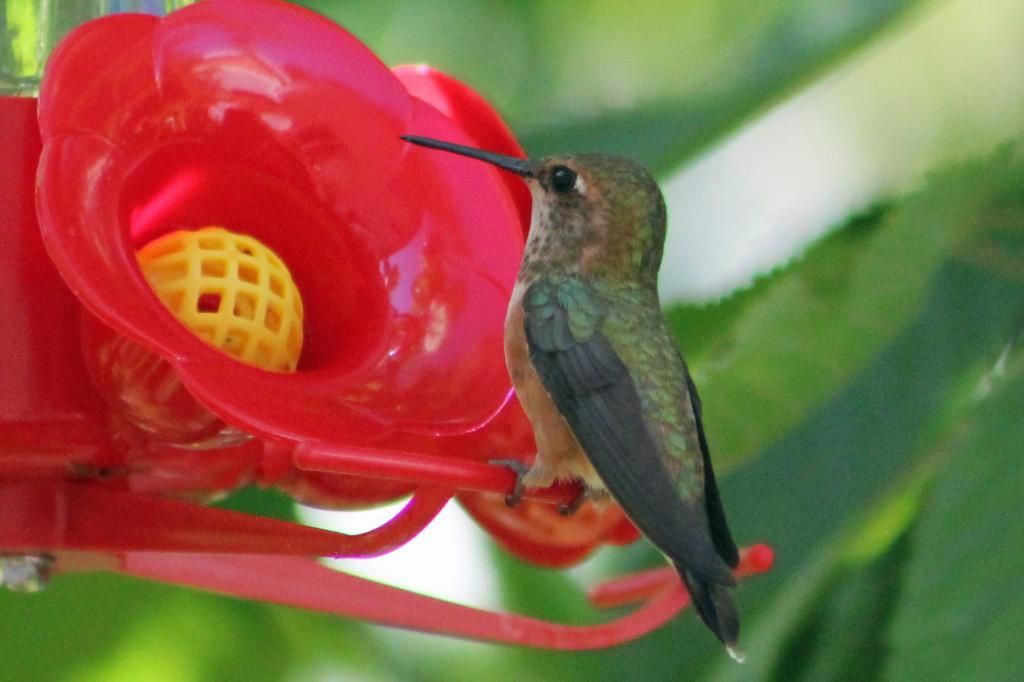 Here's another flash ~
The warm sunshine has encouraged many to the beach ~ these children were enjoying themselves...
although I wonder if that little fellow had any idea where he was or where he was going... his hat did more than shade his eyes, I think ;)
A rocky beach ~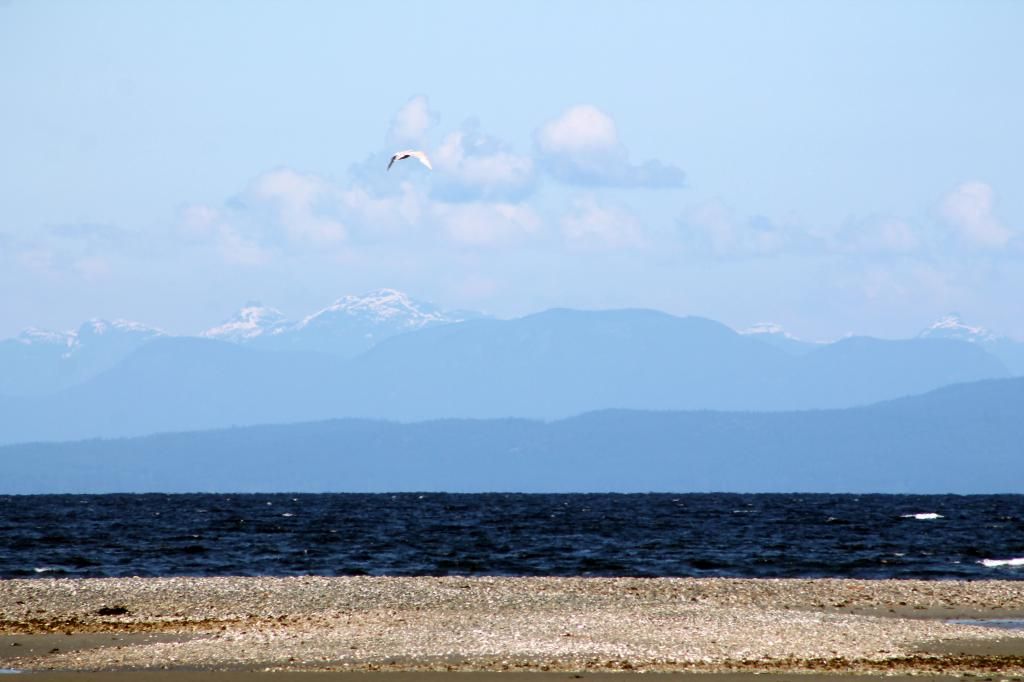 Nightfall whispers in silver tones ~
Alone, I walked upon the silvered sands,




my focus on the ridges underfoot.




As dusk began to fall behind the day,




I heard a gentle ocean call my name.




Awakening from reverie, I paused




to listen to the sound that soothes my soul,




a rhythm with a heartbeat of my own.





Glo 2006