January 31, 2014 continued ...
A raft of basking sea lions was next upon the scene,
With bodies intermingled and nowhere in between.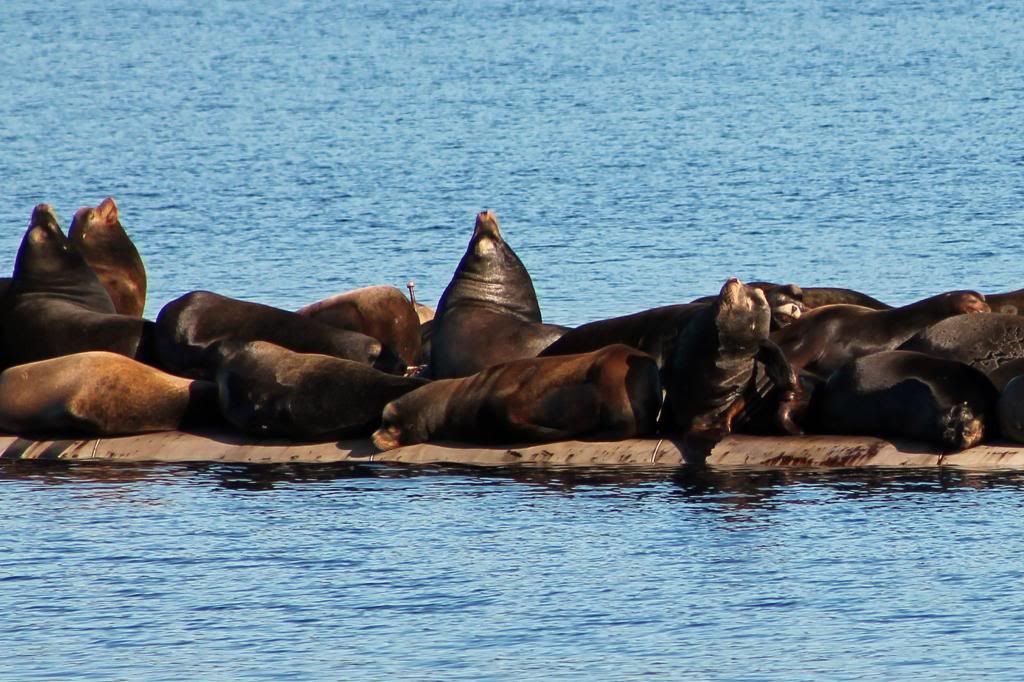 I headed up the highway then stopped awhile in town.
I turned and headed homeward ~ Two eagles swirling down!
The traffic braked. The eagles twirled with talons interlocked.
Just before they hit the ground, they flew apart!

In shock ~
I snatched hold of my camera, and aimed it at the pair
No time to check the settings, or check my line of sight...
A blurry close encounter of timing, force, and flight.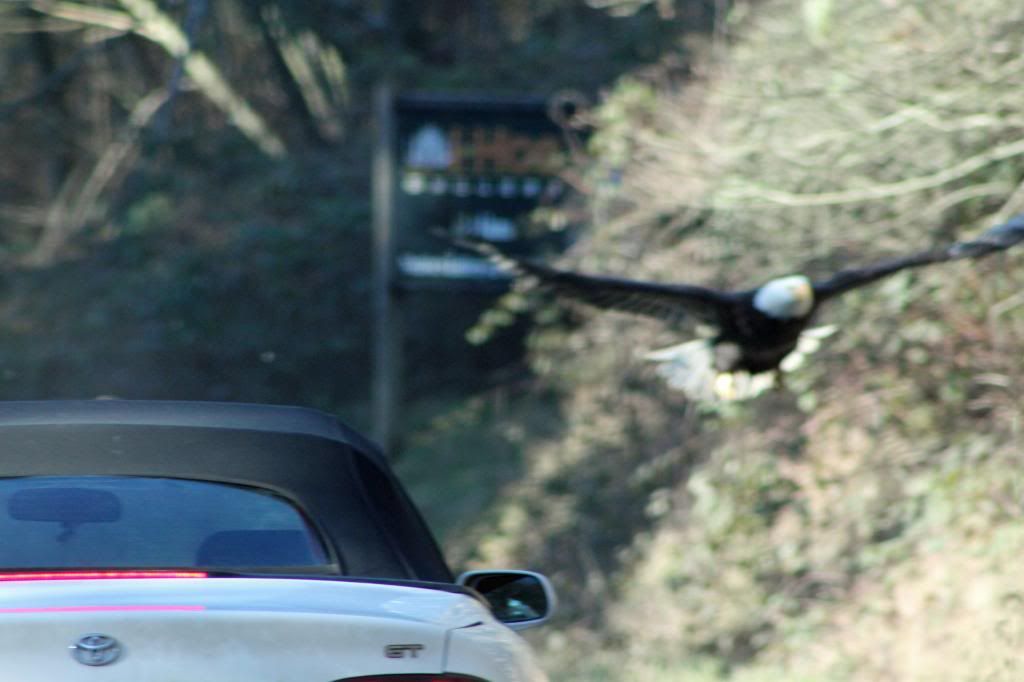 Down one more road I ventured, and came across a group ~
People pointing out to sea...of course, I had to snoop...
The waves awash with splashes, as bodies leaped in play.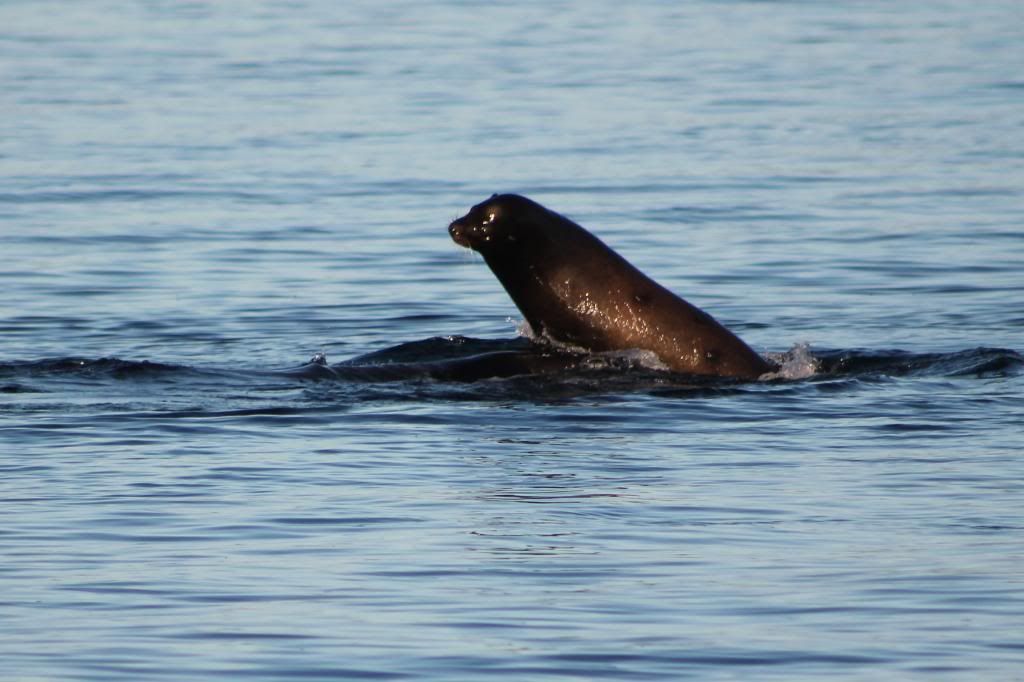 A day to truly treasure ~ a day out of the blue.
A day of nature's wonders, and one I share with you.