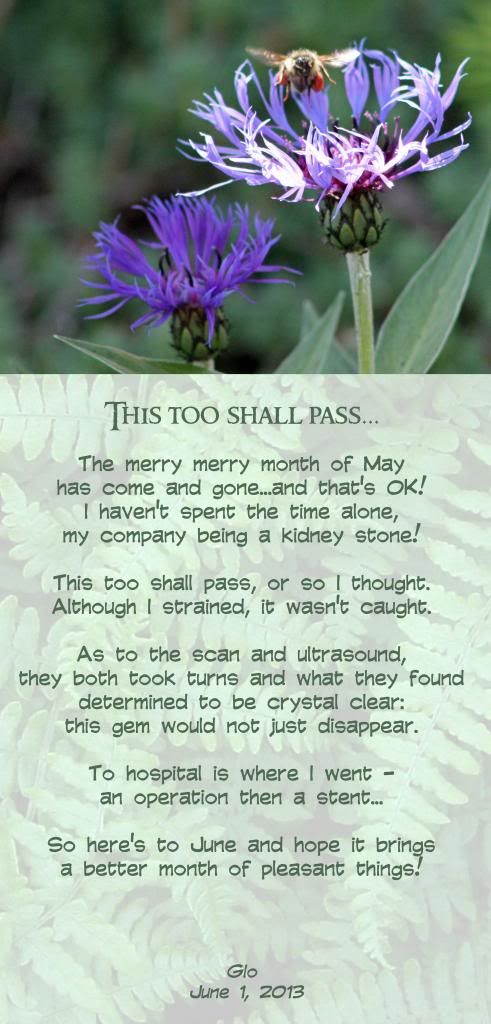 Thanks to those who have left comments on my previous posts :) I have been reading your posts but was in no state of mind to comment ;)
Just to let you know that the hospital visit was only a day surgery, although I did have an 8 hour wait until the operation. I left home at 10:30 a.m. (had to be there at noon) and arrived back at 11:10 p.m. Luckily I had my Kobo ebook reader with me during the wait so I read, and read, and read.... I also couldn't have anything to eat or drink, and ended up not eating or drinking for a 24 hour period.
Keep calm and ... drink water.