I published my previous post at 12:12 on 12.12.12. It looks like I had that all planned, however once I noticed I had 12 birds in my collage photo, and realized the date, I also noticed the time and didn't have to wait long to make it all synchronized!
Now in recognition of the Winter Solstice, I present a few recent photos and a video.
We have had a blizzard type snow storm which caused some excitement, however the snow has melted away. Definitely winter, though.
Here's the hummingbird still coming for a drink ~ notice white snow in background. When I refilled the container, I inadvertently placed the little perches off centre, causing the hummingbird to lean over. I have since rectified the problem!
A few days before the snow arrived, the temperatures had dropped below 0C which offered the opportunity to see tracks frozen in the sand near where the river meets the sea.
There were numerous tracks, but the eye-popping ones were these unmistakable bear tracks... and bears love salmon!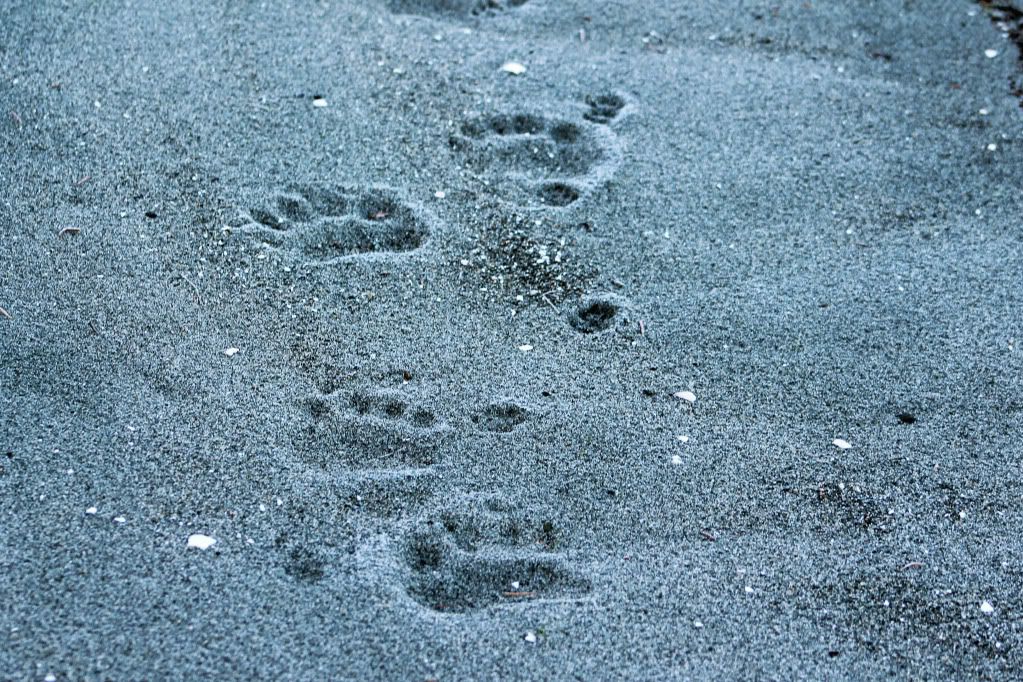 Yikes, you can bet I looked over my shoulder after spotting them. There were also raccoon prints, and other small animal prints.
Before the track spotting, I enjoyed watching the Trumpeter Swans, eagles, myriads of ducks and other birds on that cold but sunny day.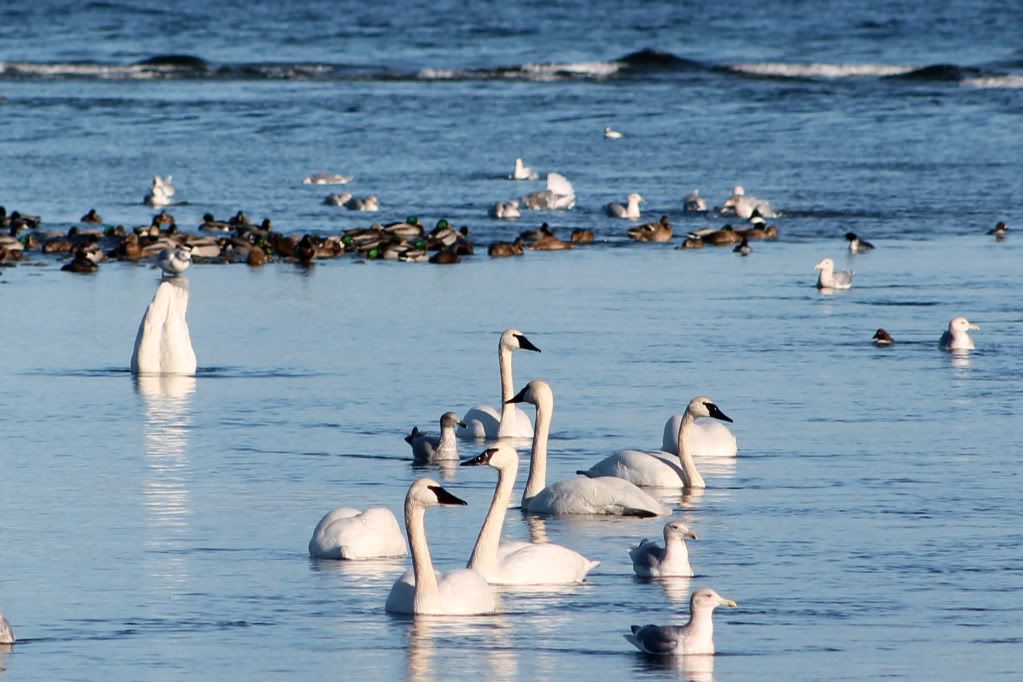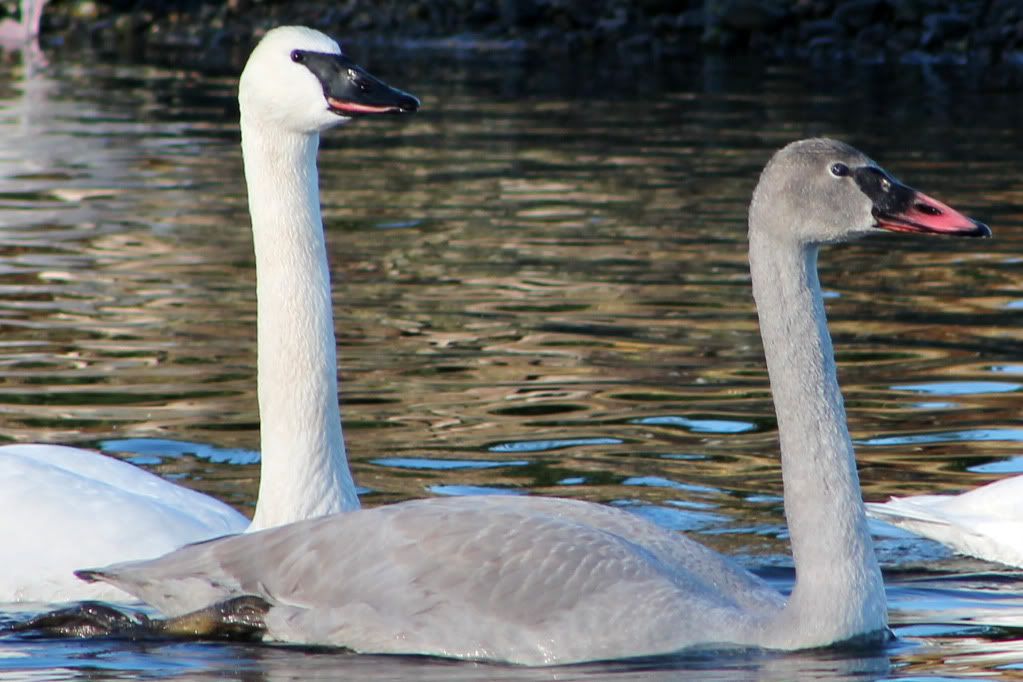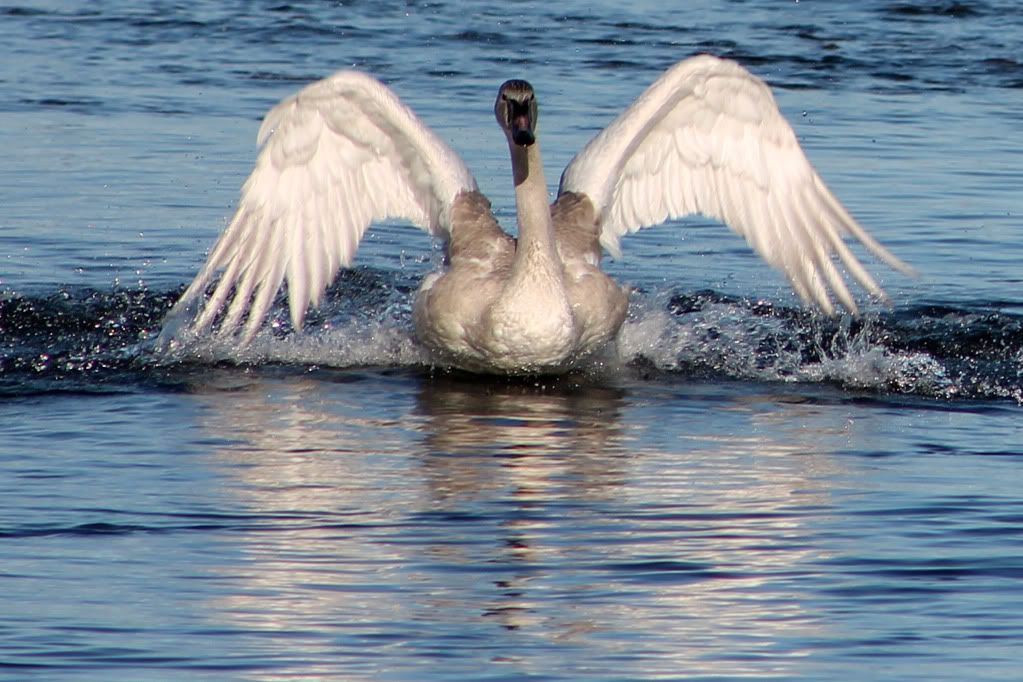 A video of serenity turning into a squabble ~ perhaps a process for determining which ones were going to be chosen for the 'seven swans-a swimming' contest. ;)
Here's to the Winter Solstice and the start of longer days and shorter nights.