I think
spring
is triumphant at last and to celebrate the occasion, my feathered friends are indeed
twitterpated!
A rather large dapper
Northern Flicker
began the morning proceedings when he landed in the Pink Dogwood Tree.
He
dug into
a bird feeder with such gusto that bits and pieces were flying every which way.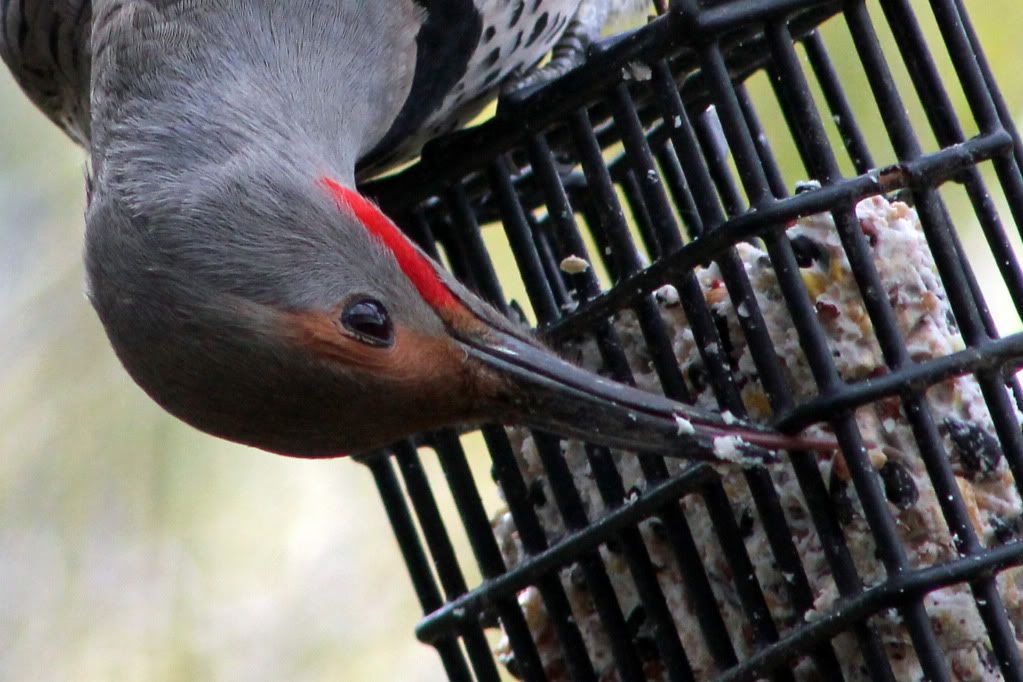 Do you see what I see?
Yes, it is his remarkable tongue which not only works well for catching insects, but also for gathering seeds Excerpt from
this site
:
The Northern Flicker searches out ants with its long, sticky tongue. This amazing tongue is worm-like and has a hard tip which the Flicker uses to spear insects in holes. The tongue can extend beyond its bill by about 1½"; the tongue is not attached to the head but curls up inside the skull. Ants make up 75% of its diet with but it will eat other insects and beetle larvae. Surprisingly, it also catches insects in flight. It eats seeds, nuts, acorns and grains from early fall into the spring.
In case you'd like another look, here is the same Northern Flicker showing off his striking plumage…and tongue!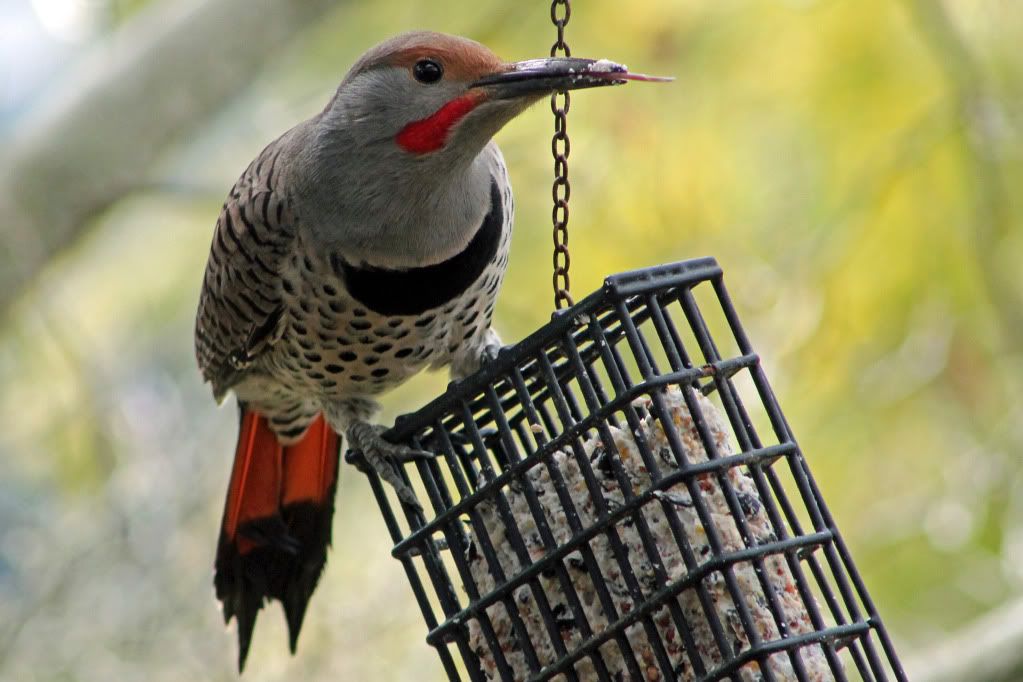 You'd think that would be enough excitement for the day, however various other birds joined in the celebration to either gather some of the seeds that had landed beneath the bird feeder, or to explore the hanging basket with its sunflower seed collection.
Varied thrush:
White-crowned sparrow: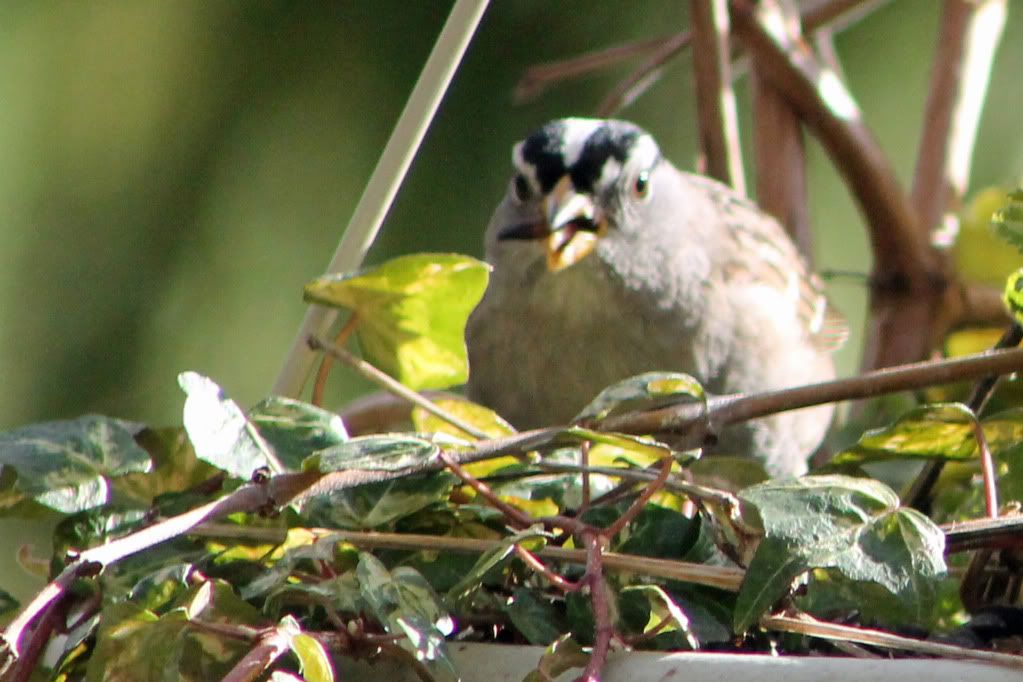 Rufous-sided towhee: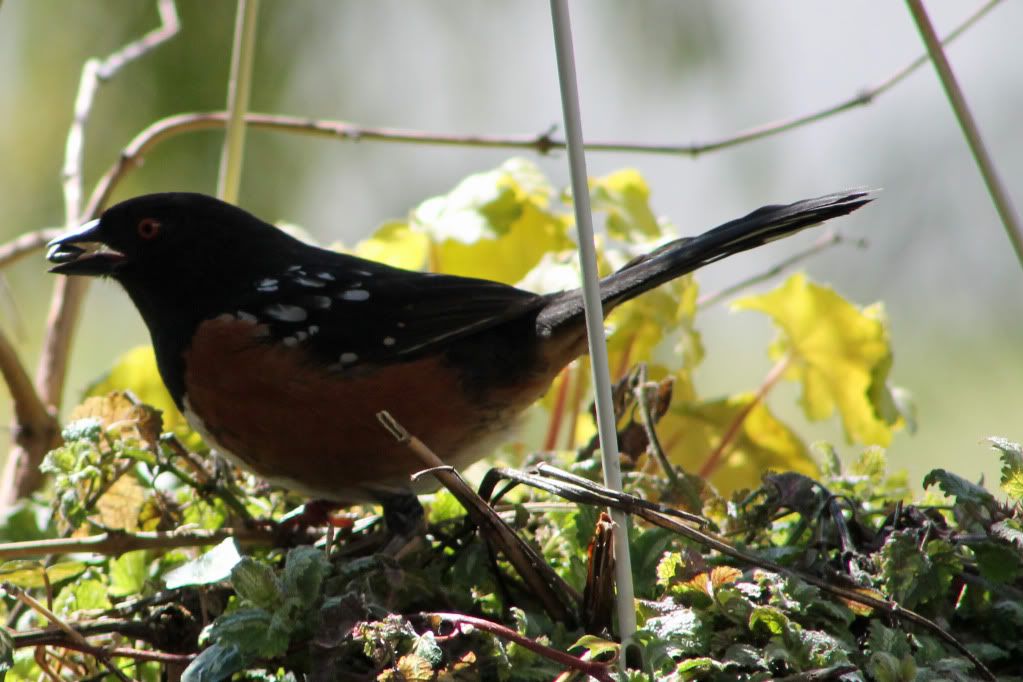 The Rufous-sided towhee has bright red eyes which did not show up well in the above photo because of the lighting, however another on the ground shows off the red eyes somewhat better.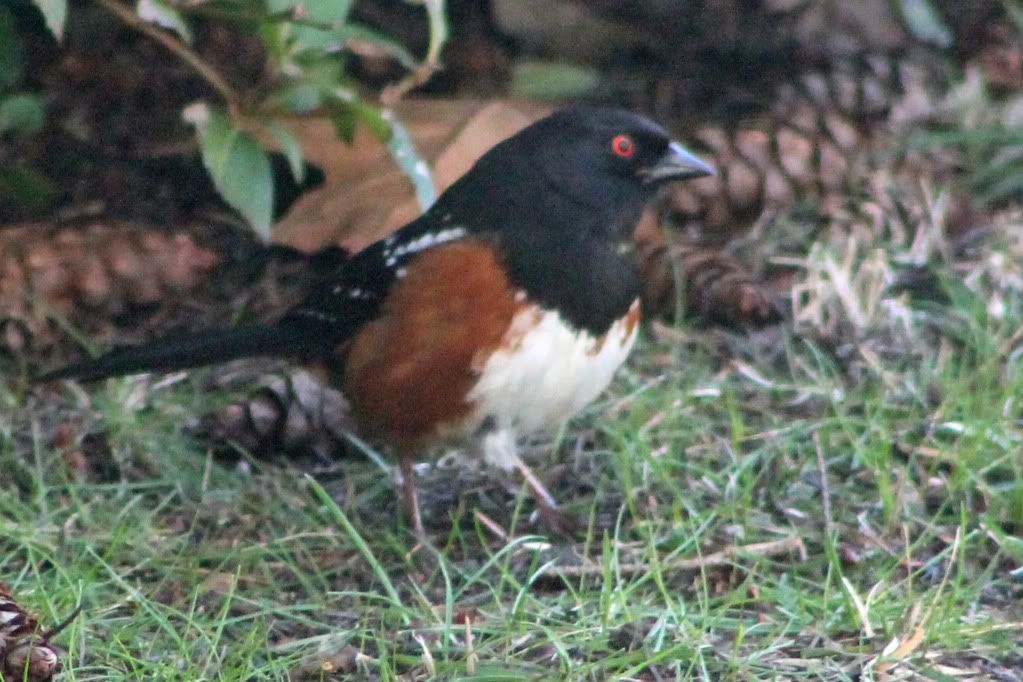 These towhees are skittish and often high-tail it into the bush when spotted (pun intended
), like this:
The regulars, Dark-eyed Juncos, Robins, Chickadees and Nuthatches were all in attendance. It was wonderful to hear the sweet sounds of spring! Are you feeling twitterpated?
Just down the road ~