Thanks to
Kathy at Postcards from the P.P.
for continuing to sponsor this monthly event! April has issued snow, rain, wind, cool weather…with the occasional lovely sunny day. Here is the photo summary for April, followed by a larger photo of each and explanation.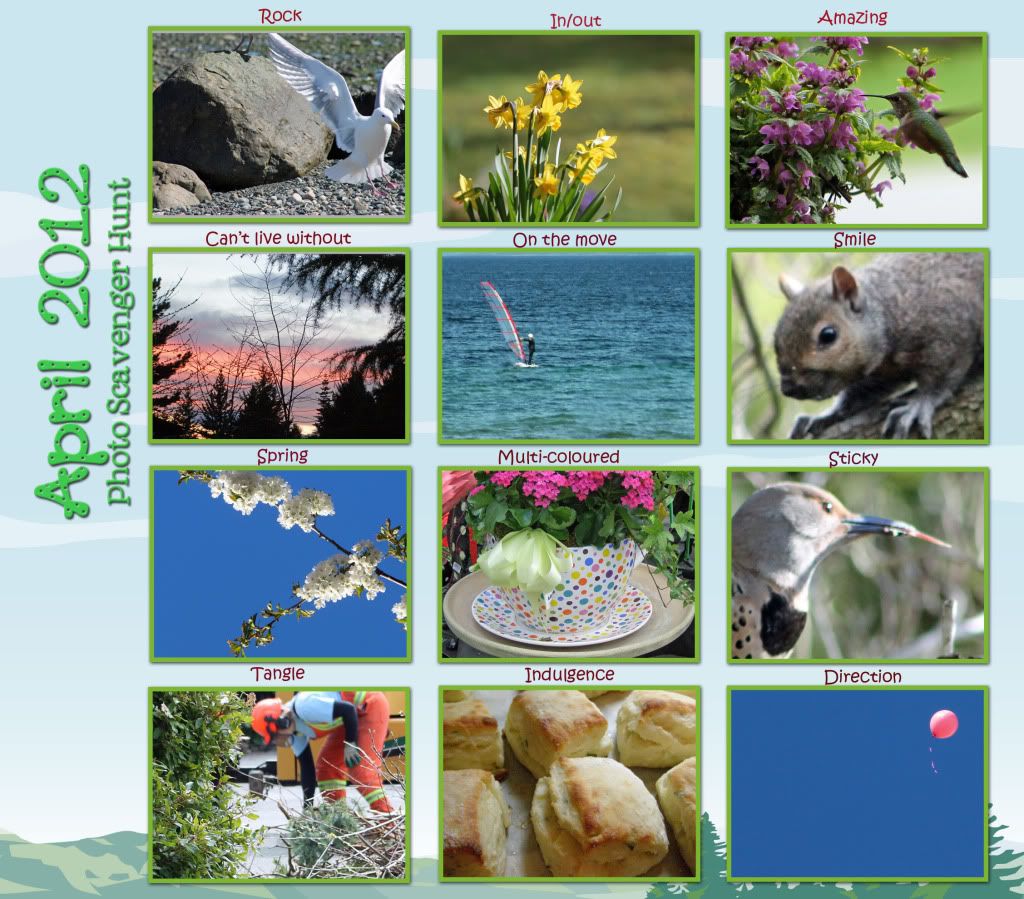 1 - Rock:
An accommodating seagull pointed out this large rock on the beach…no heart rocks visible this time!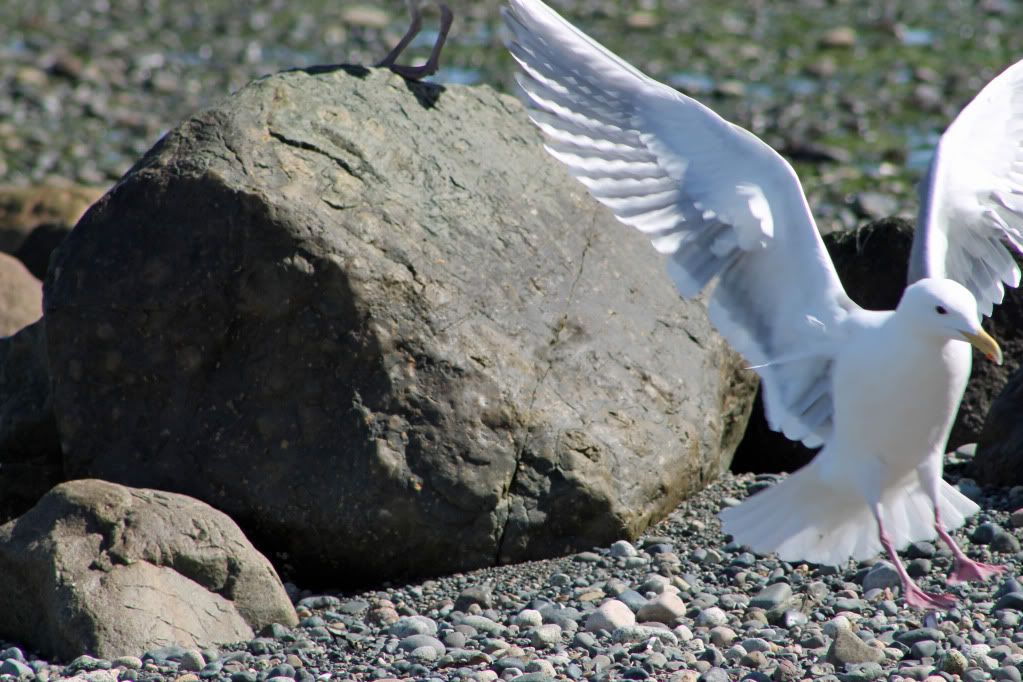 2 – In/Out:
The in/out photo was taken from
in
side my living room of the mini-daffodils in the
out
side window box.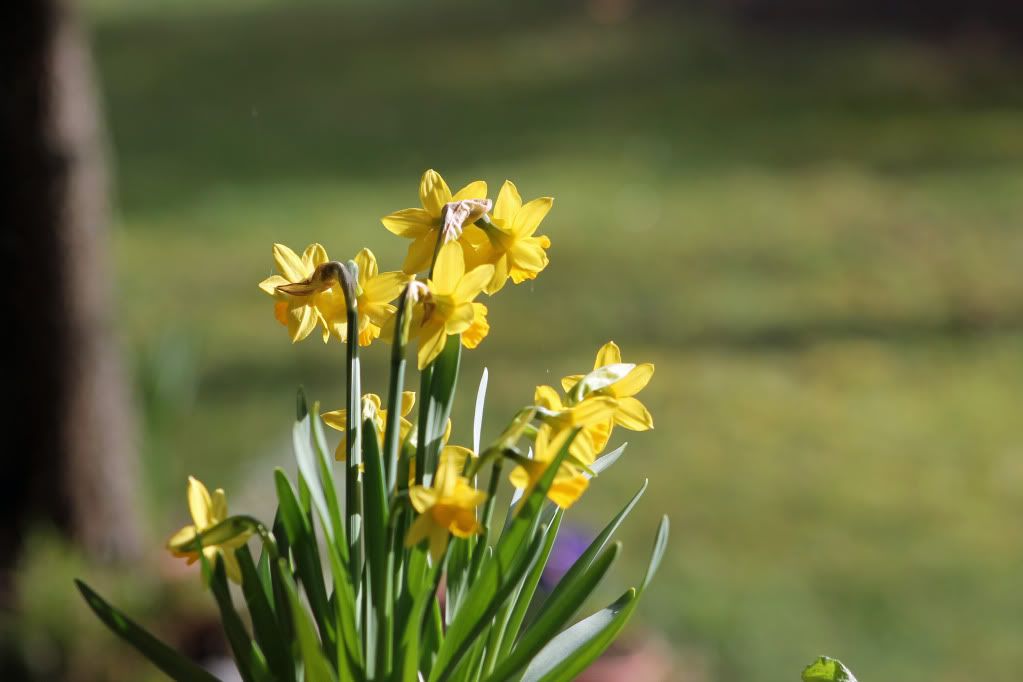 3 – Amazing:
Although nature is full of so many amazing sights, I chose a new visitor to my 'bird tree' ~ this hummingbird was enjoying the flowers in the hanging basket that I have left hanging from the tree all winter.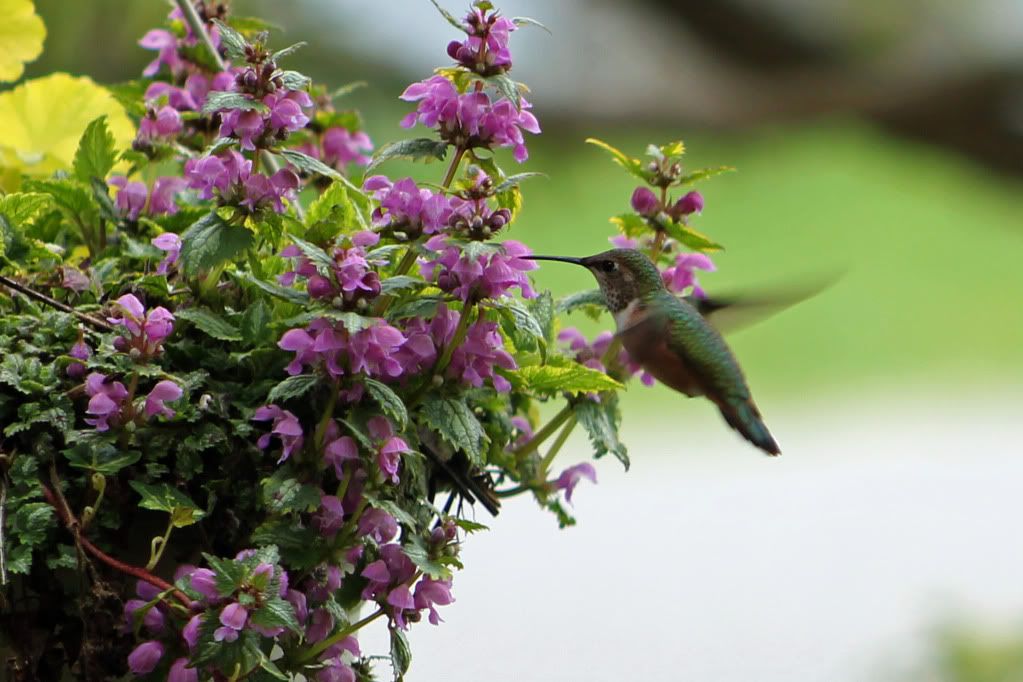 Its wings flit at such an amazing speed as is seen in the following short video:
Hummingbird visits hanging basket
4 – Can't live without:
Sunsets! Whether they set over the ocean or are viewed from the back deck (photo below), sunsets are a perfect way to see beauty in nature at the end of the day.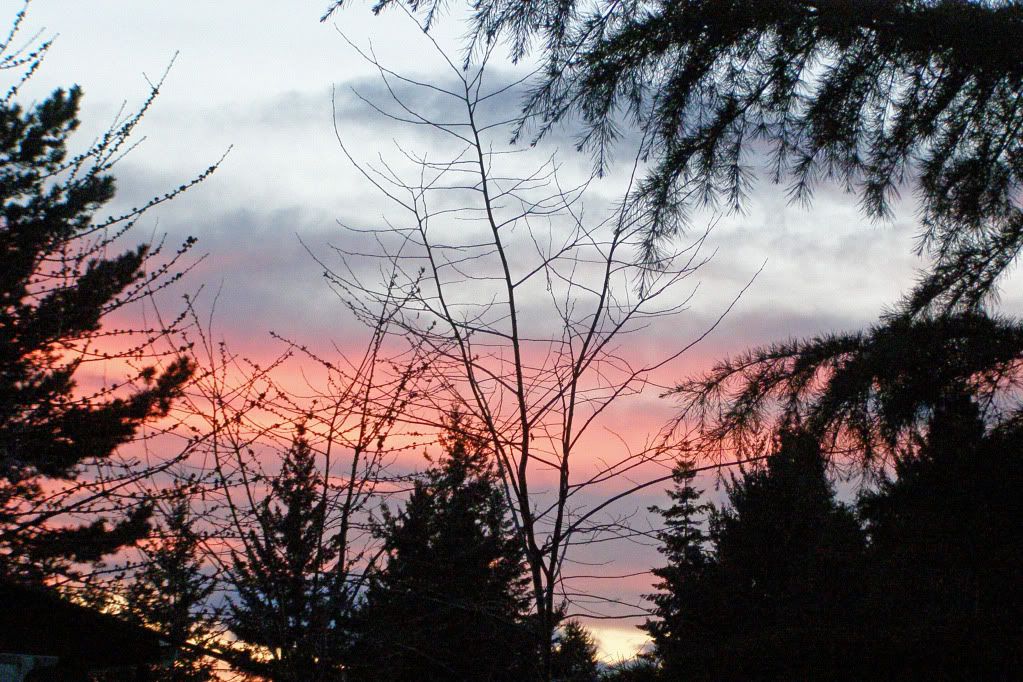 5 – On the move:
This category could be used to describe many of the objects in these April photos ~ so many things on the move. I chose this wind surfer who was definitely on the move thanks to the breezy conditions!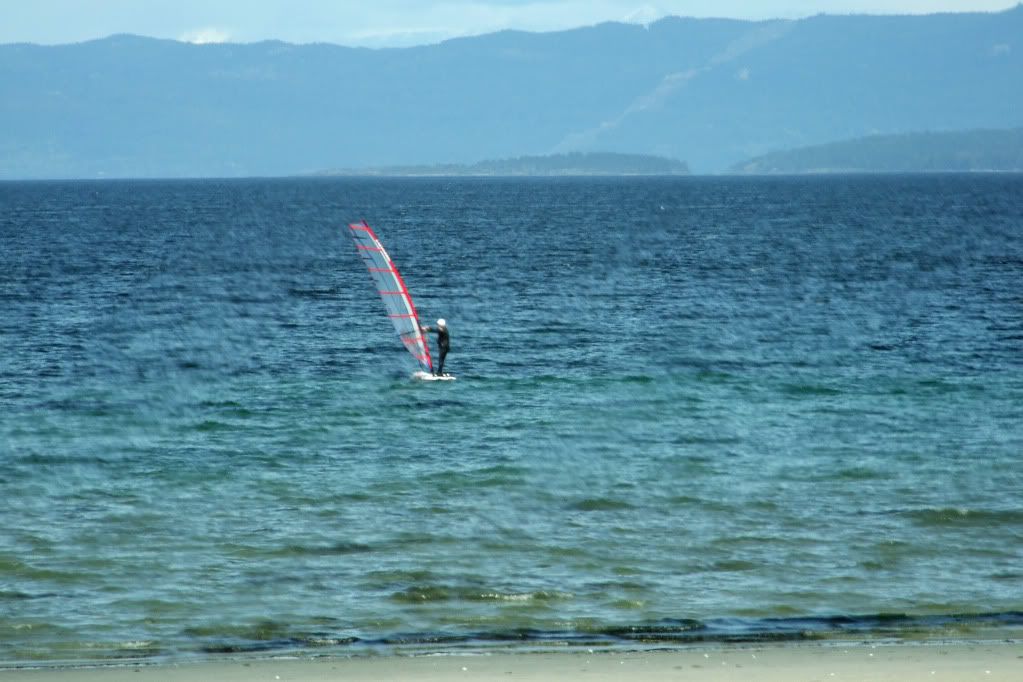 6 – Smile:
Because of the rainy weather, smiles were wearing thin, however, Quigley returned and it sure looked as if he had a big smile on his face, no doubt planning: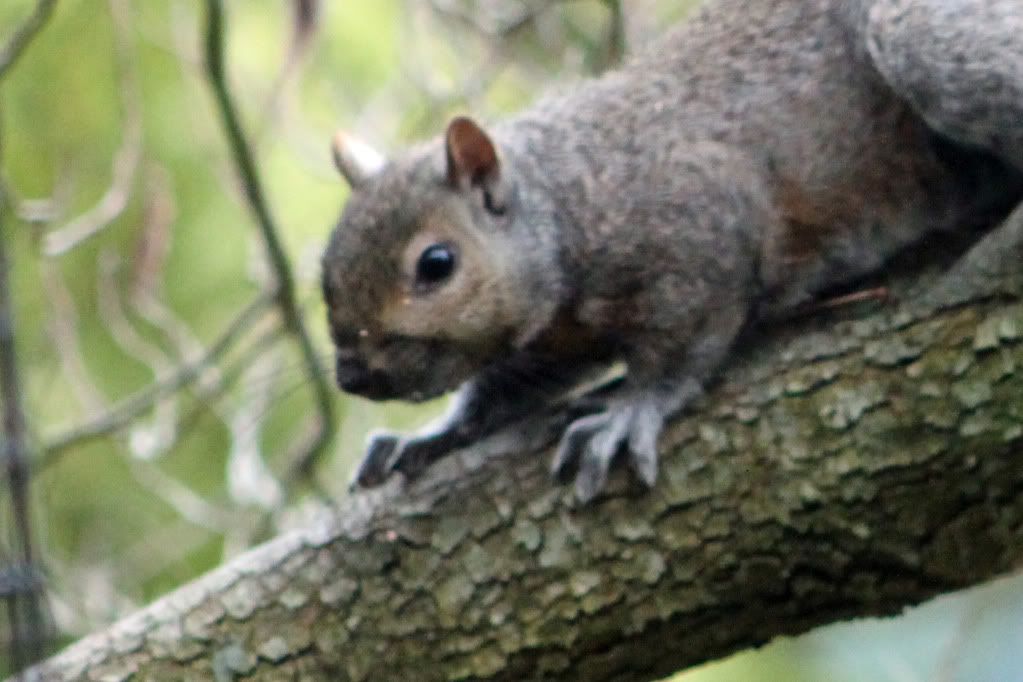 this ~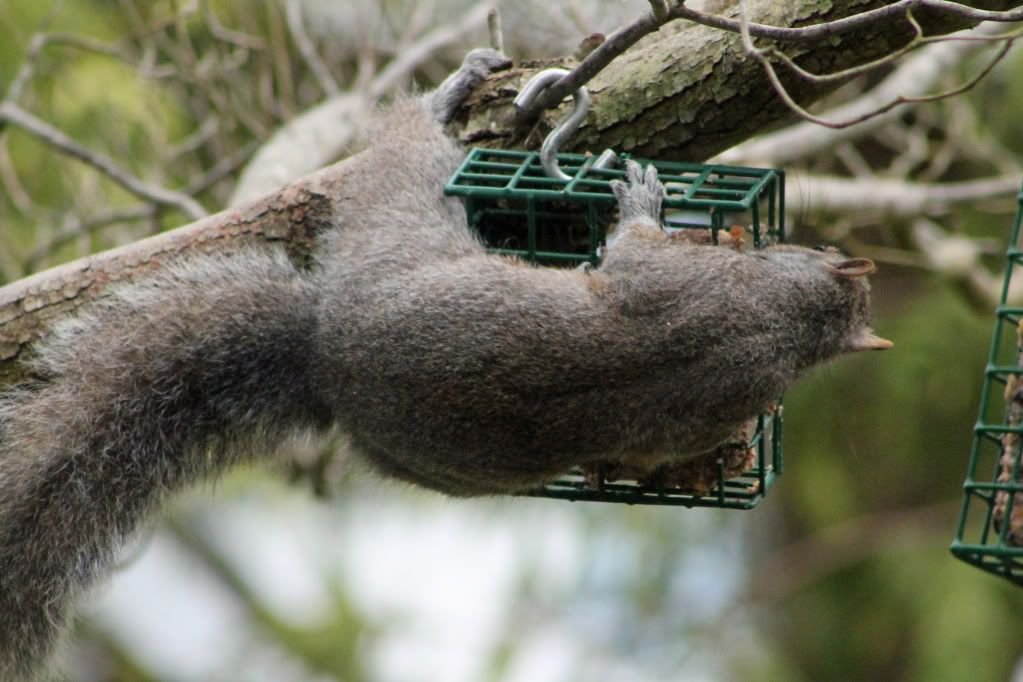 This time when he left, he climbed straight up the tree and then leaped onto an evergreen branch outside my bedroom window. To see an earlier post about Quigley's first visit, click
here
.
7 - Spring
Nothing says Spring to me more than the blossoms opening on the cherry tree. They are just beautiful. A couple of days ago when we had blue sky at last, I took this photo as I relaxed on the lounge chair on the deck…looking up into the masses of blossom. Actually this photo doesn't show the masses of blossom, but it does show masses of blue sky!
8 – Multi-coloured
On a recent visit to a garden centre, I spotted
this colourful very large teacup planter!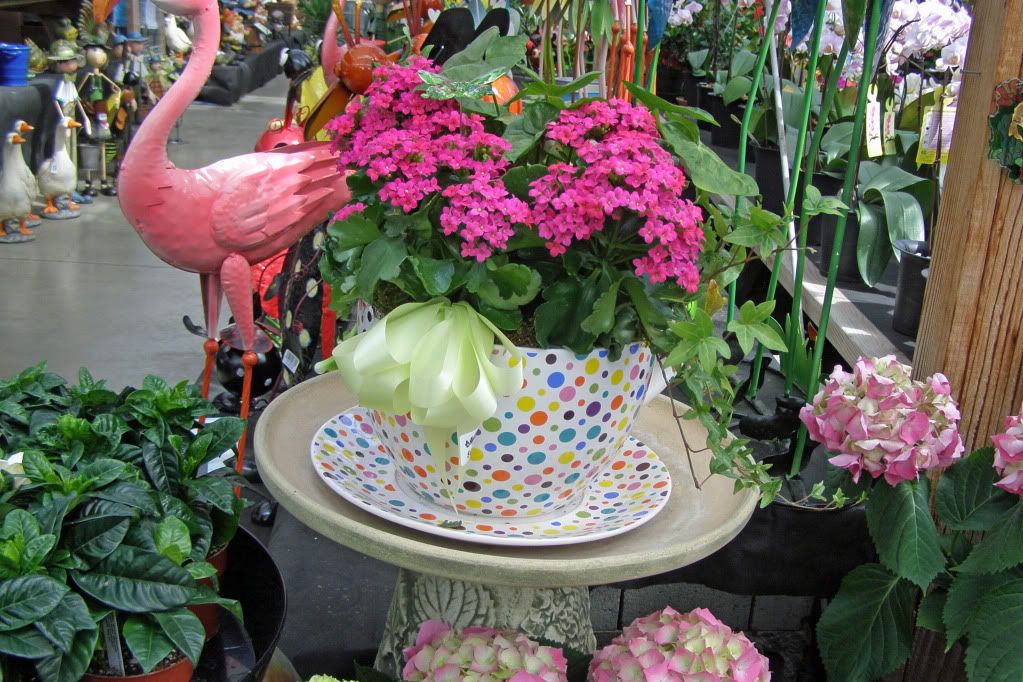 9 – Sticky
In my previous post, I shared some photos of the beautifully plumaged male Northern Flicker. I was surprised to see, when I downloaded the photos, his sticky tongue. Recently a female Northern Flicker visited the feeders, and lo and behold she stuck her tongue out as well! As you see she's not as colourful as her male counterpart, but still has some attractive markings. I especially like her dark throat patch which sometimes appears heart-shaped.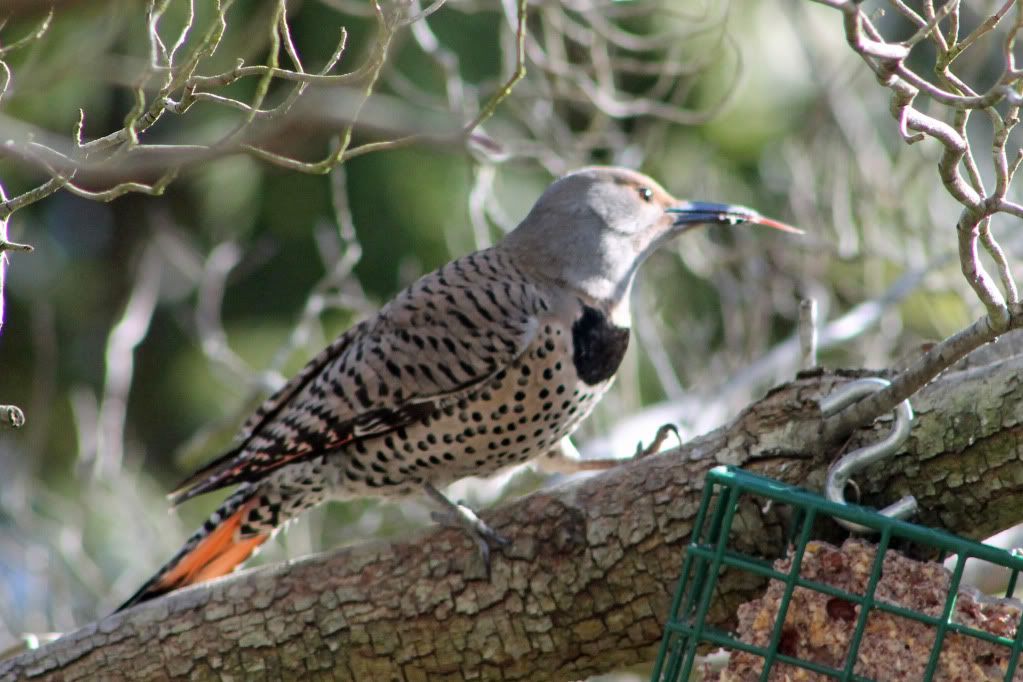 Male counterpart: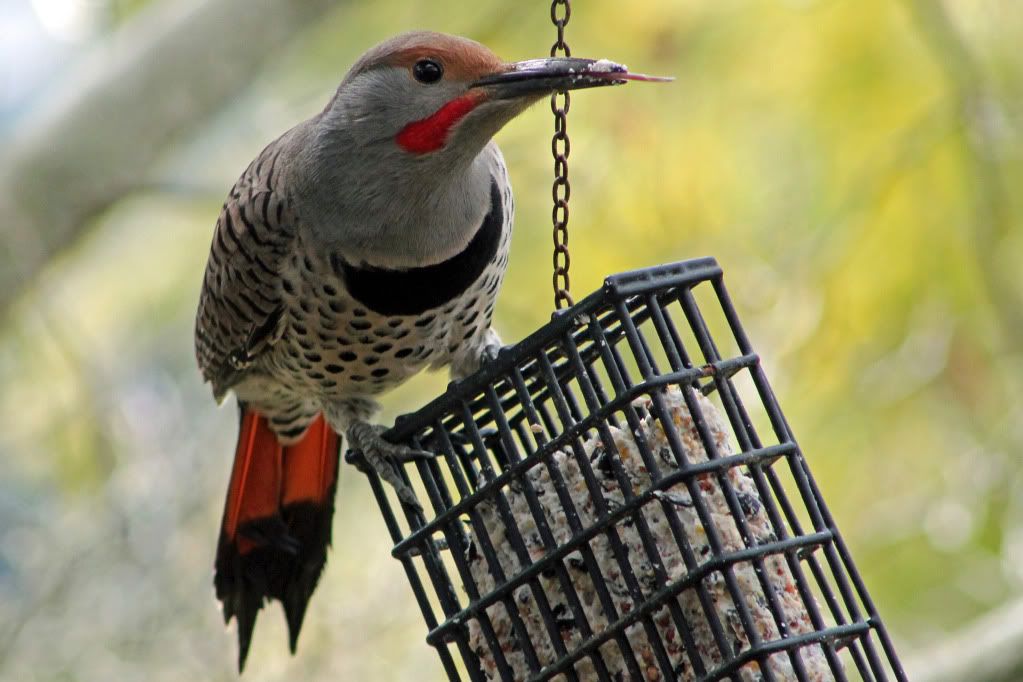 10 – Tangle
After the winter storms, there are many branches strewn around the yard that need collected and piled at the front near the street. Pruned limbs are also added to the pile. Crews from the public works yard come by with their wood chipping machine, clearing up all the tangled piles. I'm always grateful to see them cleared away!
…although this Robin seemed to enjoy a having a large selection of nesting materials at the ready…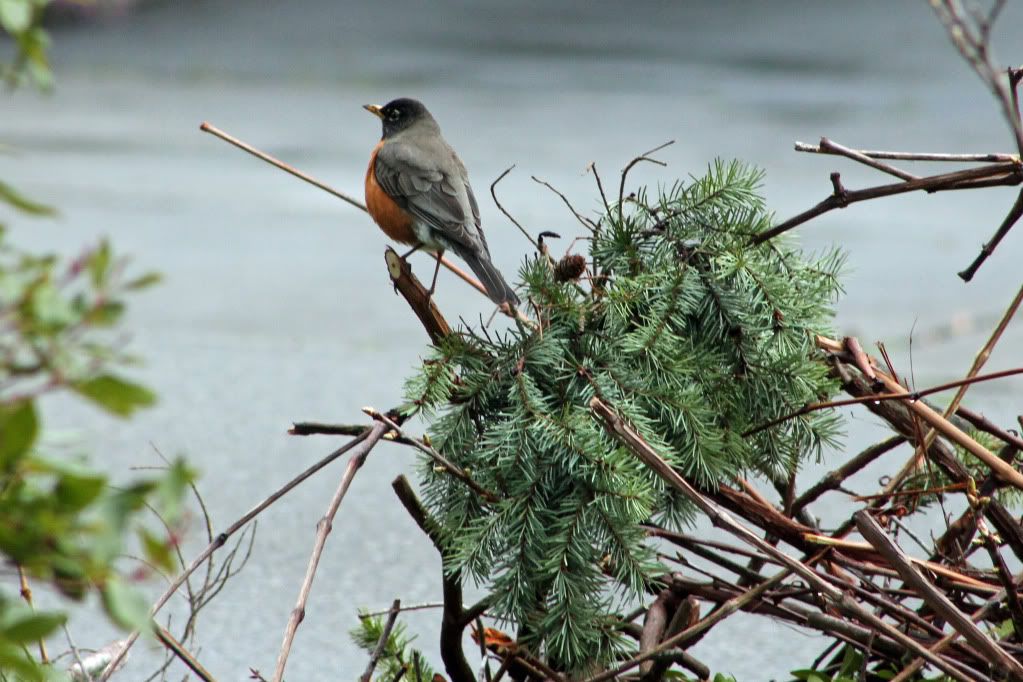 11 – Indulgence
Every so often I do enjoy indulging in home baking ~ the most recent being Cream Cheese and Chive Biscuits (chives snipped from my garden). Hmmm…good!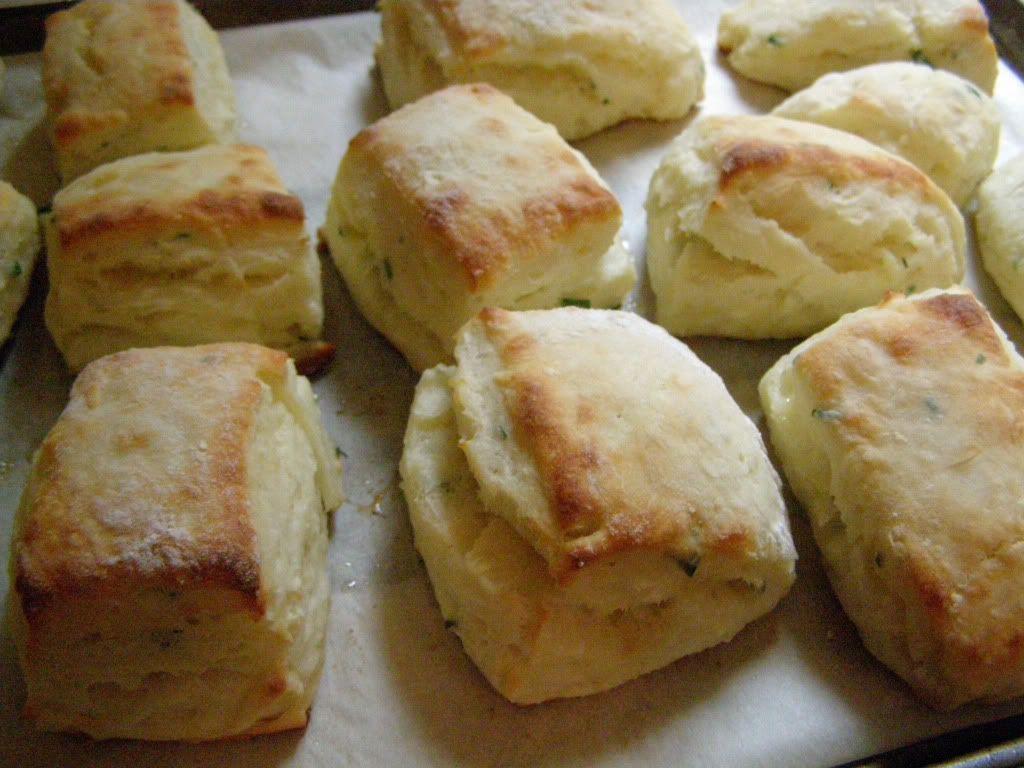 12 – Direction
Hopefully things look up weather-wise as we head into May ~ As I looked up one sunny day, I glimpsed an escaping balloon flying in the direction of … up, up and away!