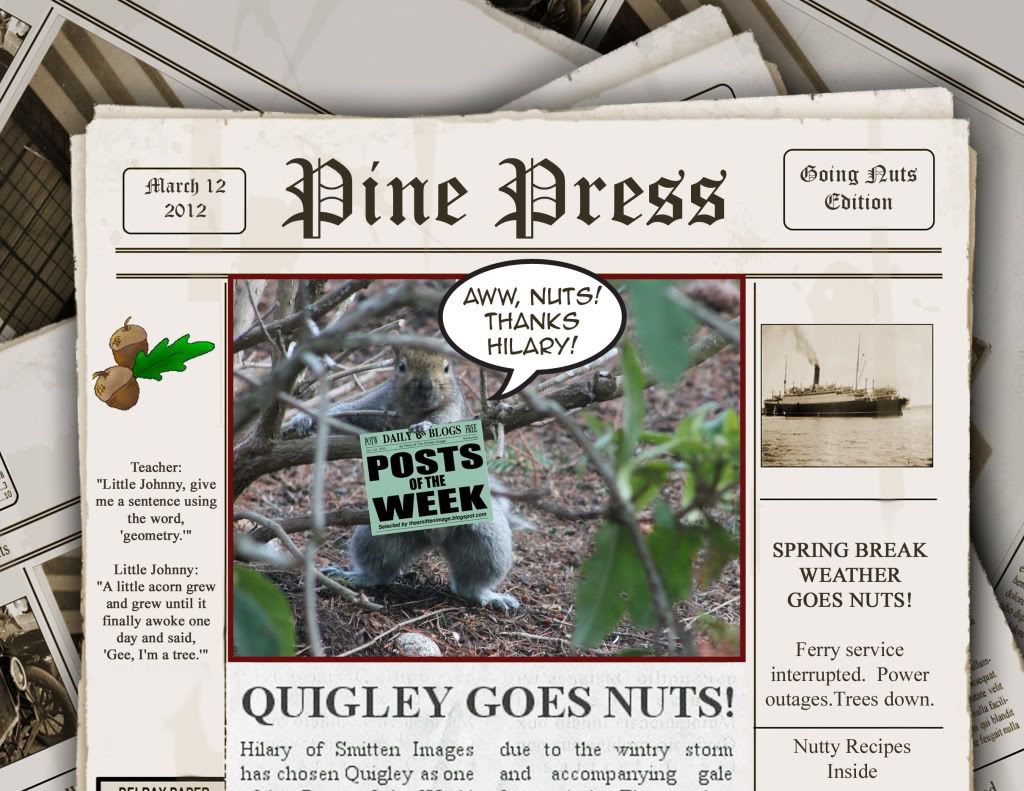 Here's the full article:

Check out Hilary's beautiful photography and other Posts of the Week.
In other news, it is herring spawn season again and here is
a link that has great photos and commentary.
Last week, I noticed the turquoise milty water where 'the river meets the sea'. Thousands of gulls were feeding frenziedly on herring spawn. Here is one of my photos taken...before the wintry storm and winds blew in!