A
Townsend's Warbler
visited on New Year's Day. He's such a bright little character, adding sunshine to the beginning of 2012.
Thanks Adrian and Flighty for letting me know there was a problem with the video. I have removed the video for now. I was trying something different ... I created the slideshow in Photoshop Elements 9 and somehow it was saved as an mp4???? Although it plays for me in Photobucket, it doesn't seem to translate to Blogger. I will attempt to figure something out later on.
In the meantime, here is the cheery little fellow looking into the new year.
When I looked closely at the twigs, I could kind of see the letters for Happy New Year...of course, I have an imaginative eye ;)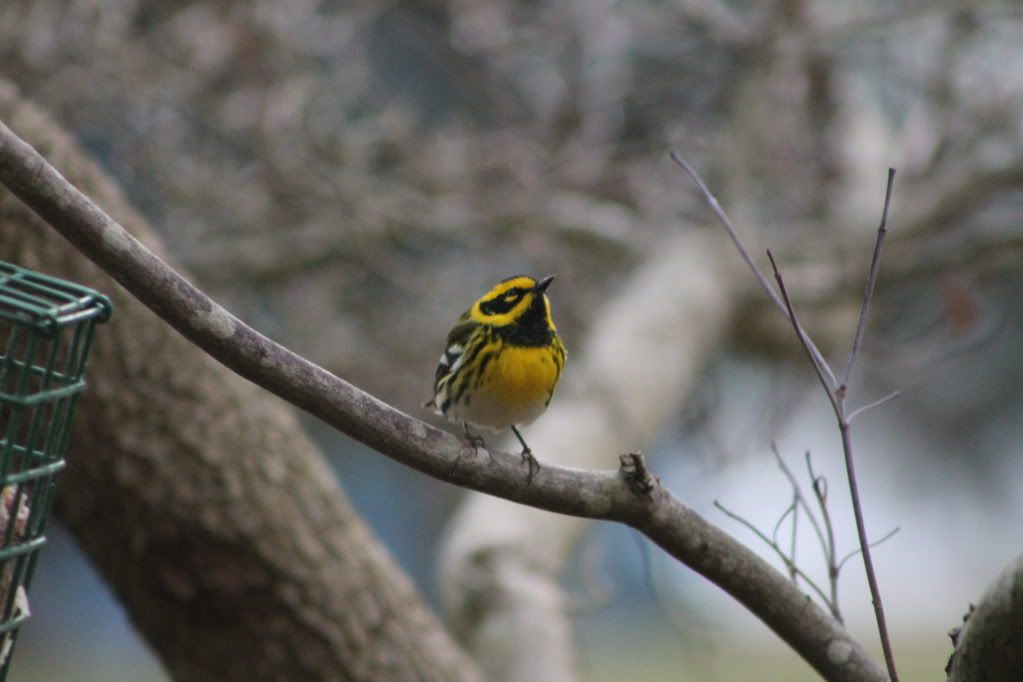 Here he is tweeting Auld Lang Syne ;)