Today I was back at my favourite place where the river meets the sea because the sun was shining. More sea birds and signs of seasonal change. Also I was watching where I stepped, as there were many fungi in amongst the grass and moss.
I hope this isn't getting to be too much of a muchness, but I thoroughly enjoy being in this location taking photos ~ each time it is amazing.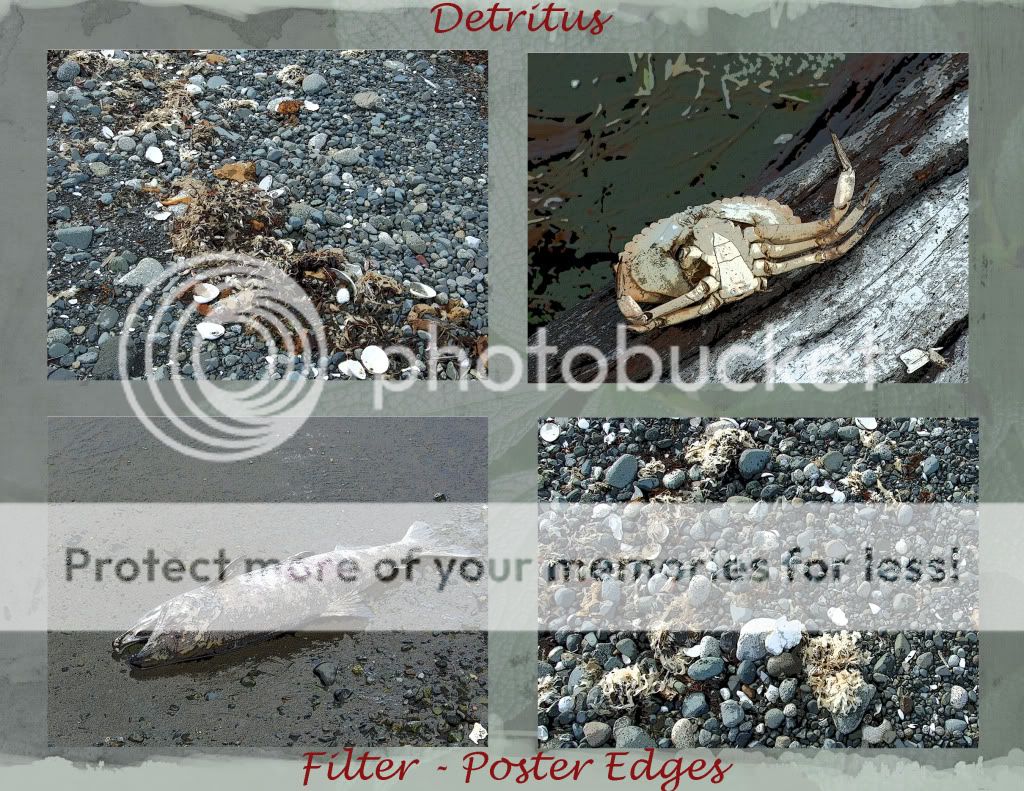 Today, along with the usual sea birds, I was happy to see a log full of Harlequin Ducks. I found the link very interesting and informative and hope you do, too!
On this panoramic collage, the eagle in the centre photo is perched on the pole nearest the sea on the bottom panorama. There is another bald eagle on the shore ... next to a seagull. I guess when there is an abundance of salmon in the sea, there is no need for an eagle to chomp on a seagull!
Watch the video at full screen - sea birds provide their own sound track, along with the odd small plane overhead!