on the mountain, that is!
We have had a fair bit of rain lately which translates into something else at higher elevations. Today I noticed the results of the first snowfall on the mountain, which until now has been bare.
Here is a photo from July when there was just a titch of snow left ~
and today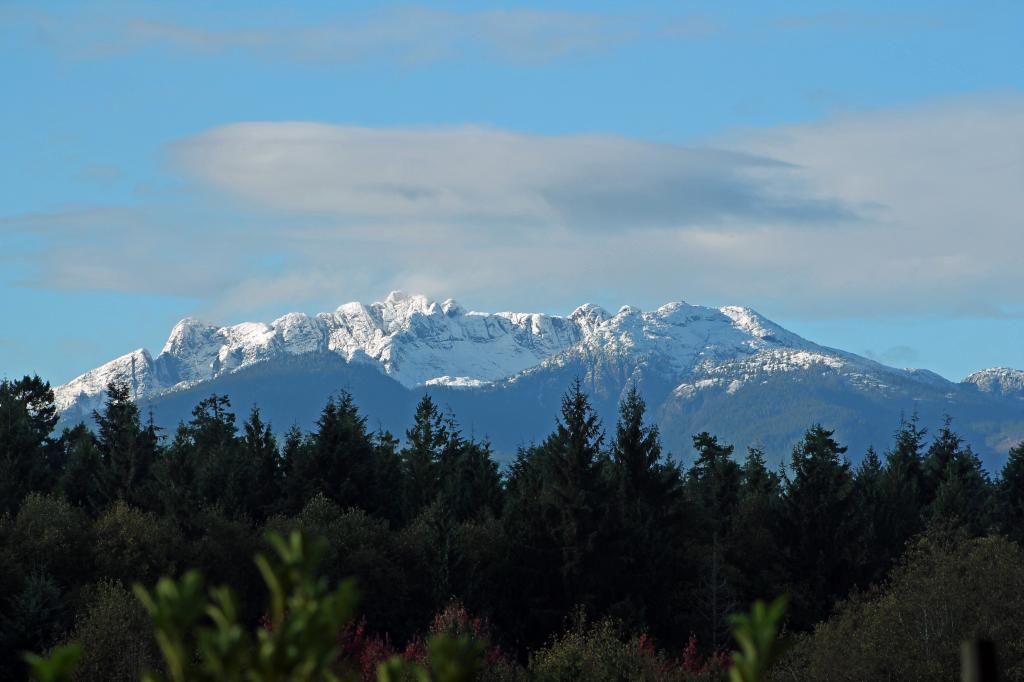 Like icing on a cake!