Sunshine was forecast for a couple of days, so I headed out to check the Trumpeter Swans today. It wasn't as sunny as I expected, so it was early afternoon before I left home.
(Photos will enlarge with a click)
I parked the car at the side of the road when I spotted three eagles on a stony bar at the edge of the beach. One flew off and grabbed something in his talons before heading to a nearby tree. I have no idea what it caught...
A fish tail?
Off to see the Trumpeter Swans ~ I stayed there until my finger ends went numb and the sun was beginning to set!
Holly, the ivy covered duck, looking like she's a bit worse for wear after a frosty start to the year.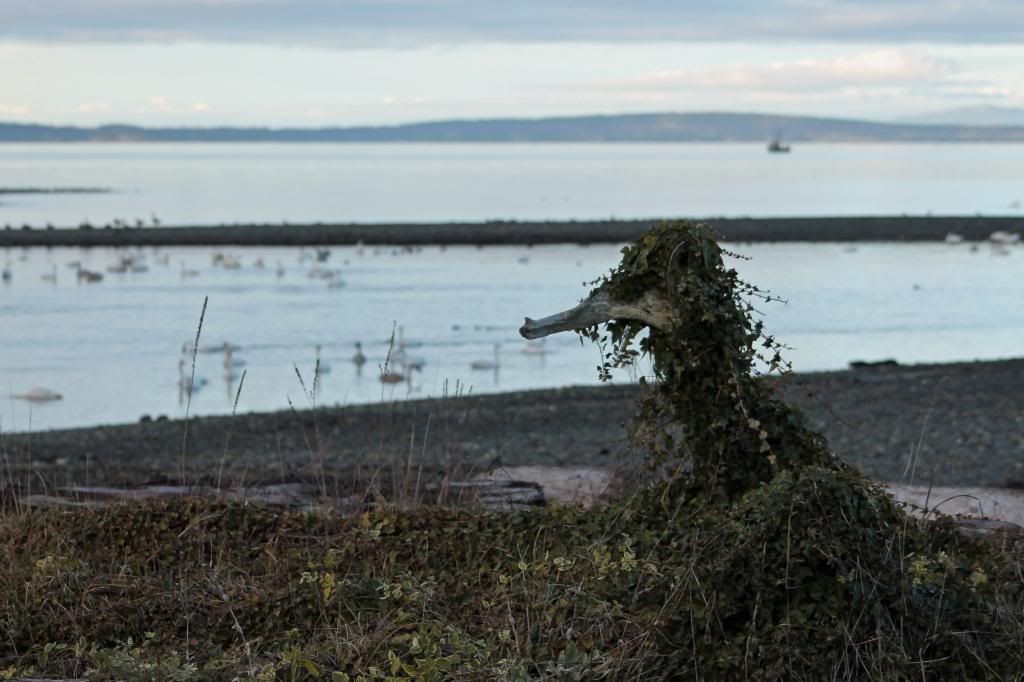 Sunshine highlighting snow on the mountains!
A juvenile Bald Eagle, I think, due to the white feathers showing under the darker ones.
A Bald Eagle surveying the river.
Nearing home ~
Trumpeting in the New Year -