I know it seems I flew off with the Snowbirds
and disappeared from blogs without a trace.
It's true, I went once more to see them flying
but now I have returned to cyberspace.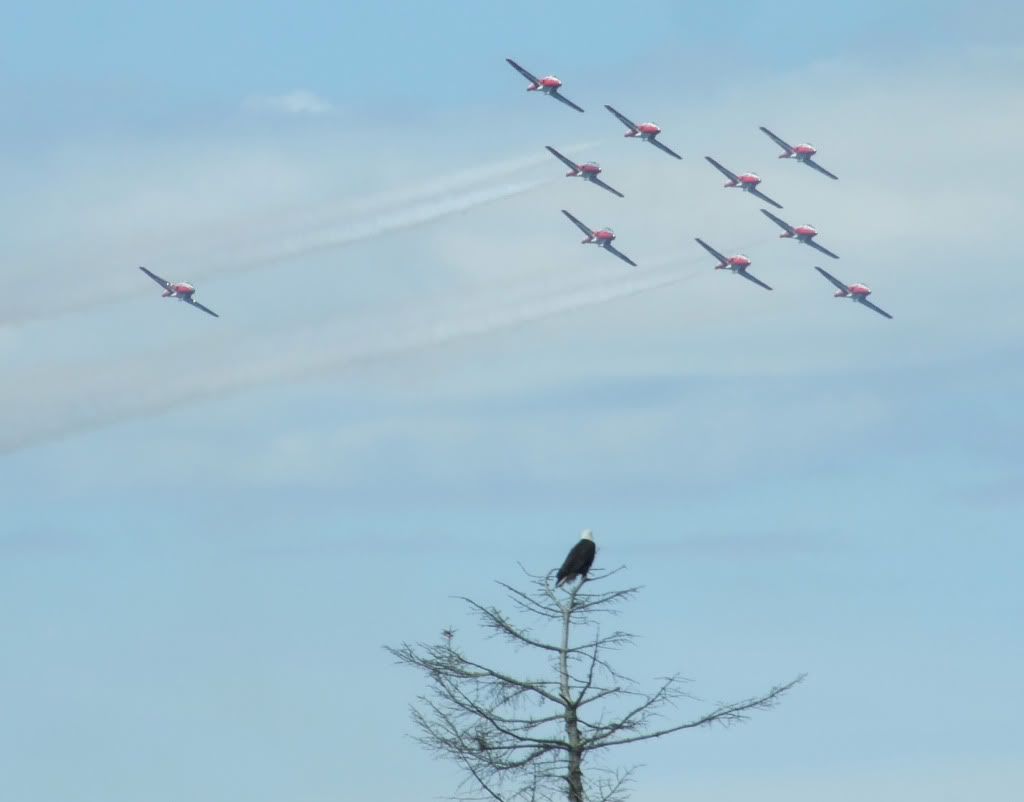 The last two weeks have passed without a posting,
although I've read what others had to say.
I'm sorry that I've had no time to comment
but life has intervened, as is its way.
Oh, nothing much has caused me aggravation,
just minor little glitches out to play!
Perhaps you might remember that I mentioned
requests for snacks for children – a buffet.
Well, last year, veggies, fruit and tiny muffins
just seemed to be consumed in no time flat,
as adults seem to pop out of the woodwork
all hungering for tastes of this and that.
So this year, being retired, I decided
to spend some extra time and make much more...
I didn't get a photo of the peacock
with sprouted tails of fruit kabobs galore.
I had to jab them in at the last minute
before I served the melon to the chicks.
The owl kept their attention in the meantime,
its head of cantaloupe attached with sticks...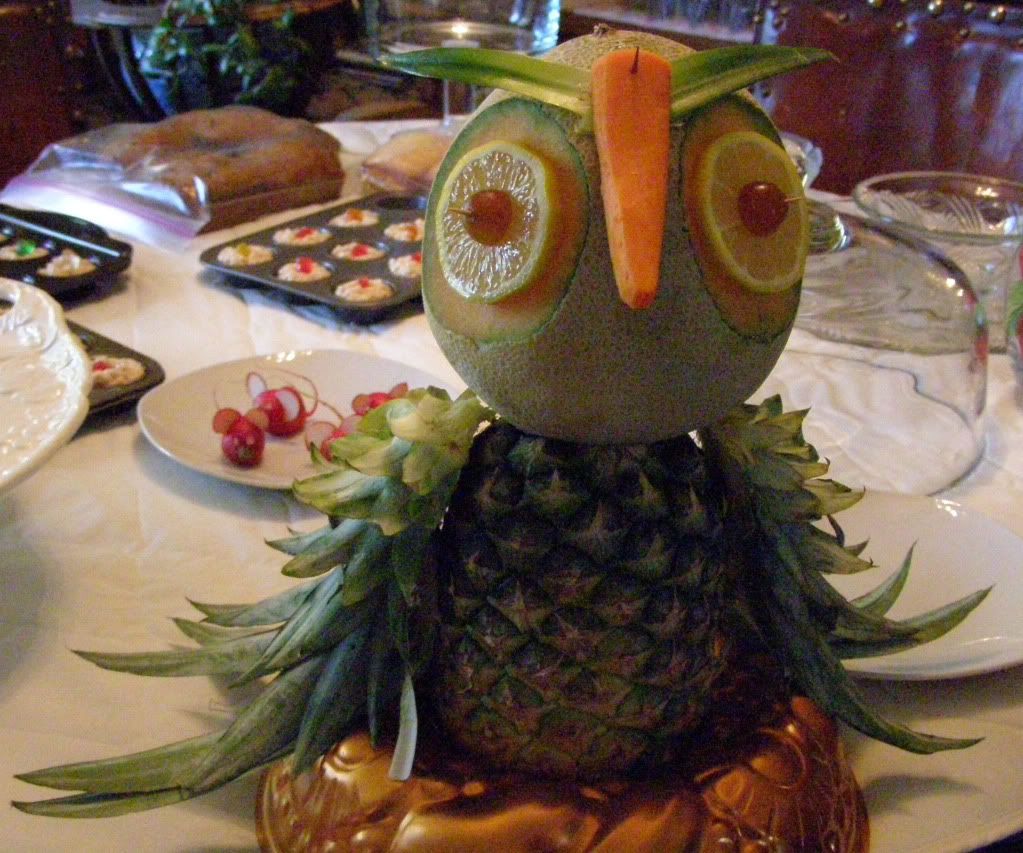 So late at night when all this stuff was ready,
the dishwasher was loaded, front to back.
I sighed with much relief that I was finished,
until I checked much later – it was BLACK!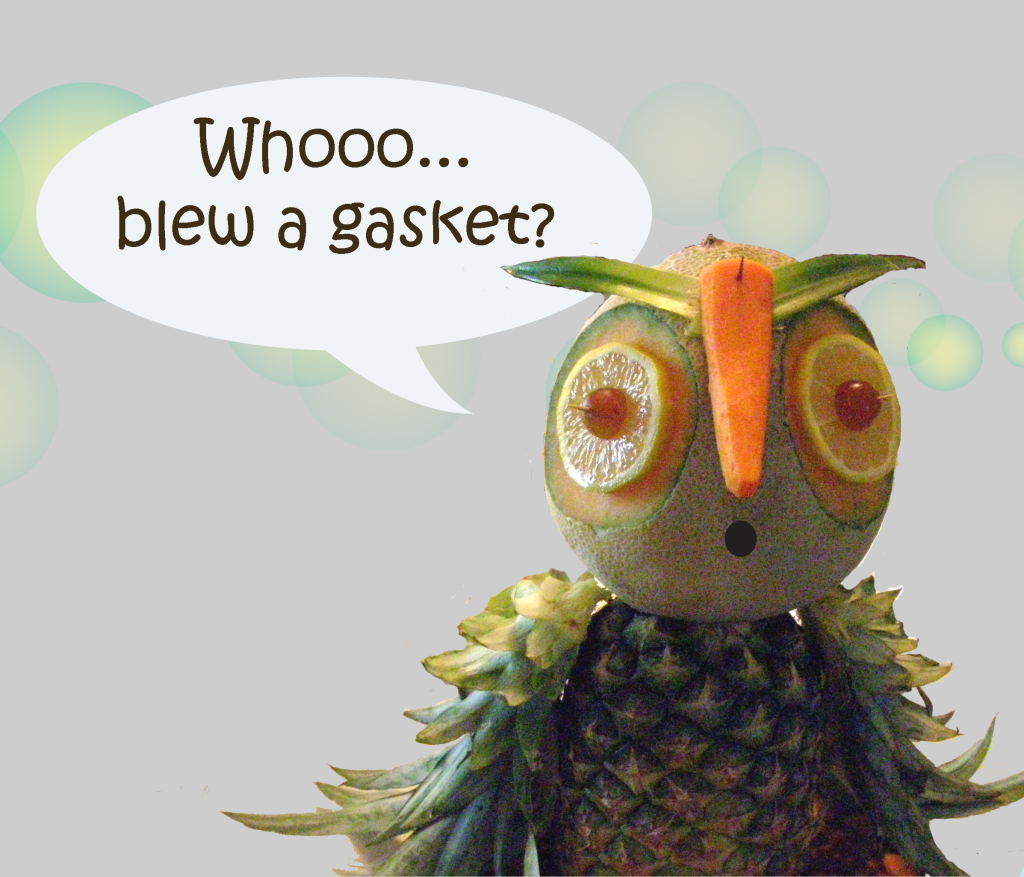 To be continued